The city issued a permit May 17 for Arco Design/Build to make $1.33 million in tenant improvements for Cenntro Electric Group Ltd. in West Jacksonville.
Arco Design/Build will build-out 100,106 square feet at Cenntro's Lane Industrial Park electric vehicle plant in Northwest Jacksonville. 
The permit refers to Phase 2.
The city issued a permit Jan. 4 for a $1.15 million build-out for a 30,000-square-foot space within Building 100 at 2240 Lane Ave. N. 
That build-out indicated about 70,000 square feet for future expansion.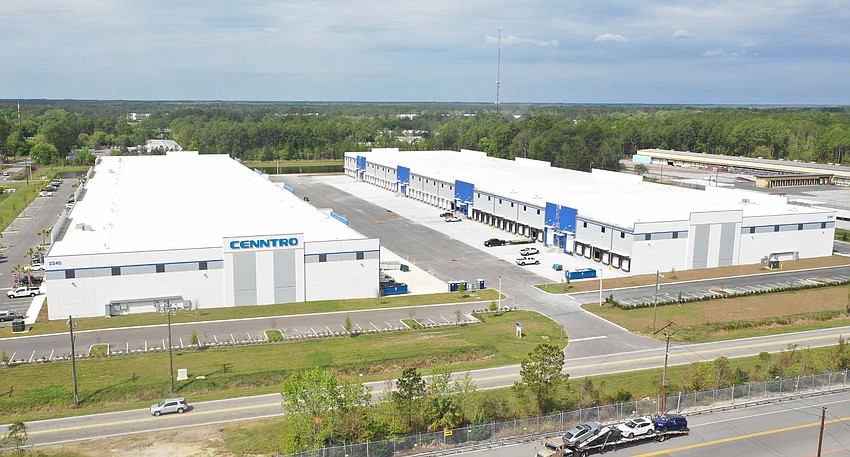 Cenntro makes light- and medium-duty electric vehicles for corporate and governmental uses.
ARCO Design/Build is the contractor for both projects.
Freehold, New Jersey-based Cenntro Electric Group Limited announced March 30 it started production of the LS400, Teemak and Metro electric commercial trucks at the Jacksonville assembly facility.
Operations will include electric vehicle assembly, upfitting and pre-delivery inspections.
The new facility joins the recently expanded assembly facility in Howell, New Jersey.
The March 30 news release said vehicles assembled at the Jacksonville facility are predominantly for the Southeastern region of the U.S. and for the Central American region. 
Cenntro said it expected to begin delivery of vehicles assembled at the Jacksonville facility to customers in April.
"After more than 15 months of facility renovation, assembly line preparation, and local regulatory compliances, the Jacksonville facility has begun assembly," said Peter Wang, chairman and CEO, in the release.
"The vehicles assembled in Jacksonville will meet the strong market demand for our electric commercial vehicles in the region. With the capability to accommodate the LS400, Teemak and Metro electric commercial trucks we are well positioned to capture US market share in the years ahead," Wang said.
"Cenntro now has established production and assembly at 5 facilities globally, in addition to EV centers in the U.S., Poland, Germany, Spain, Morocco and the Dominican Republic to support large-scale deployment and align with its go-to-market strategy for new growth."
Wang thanked those involved.
"It is not an easy task to set up this local assembly capability, and I have to thank our staff, the local government, construction companies, and our partners for their dedication and endless efforts especially through this tough time with the Covid pandemic and supply shortage," he said in the release.
Cenntro's midyear 2022 report said it began a 10-year lease in May 2022 for a 100,000-square-foot facility at the industrial park.
The architect is ADB Design Services of Atlanta. Legacy Engineering Inc. of Jacksonville is the civil engineer.
Plans dated Oct. 19 said the improvements of 30,000 square feet include a factory/vehicle assembly area, storage and office space.
The plans for the 100,106 square feet refer to power and lighting improvements and the addition of restrooms in the storage and car assembly area.
Cenntro announced Feb. 27 that the build-out of its electric car assembly facility in Jacksonville was complete.
The company said in December 2021 it would open its first U.S. assembly plant for the vehicles in Jacksonville, with the help of $450,000 in tax incentives approved by City Council. It promised to create 34 jobs at the plant by the end of 2023.
Jax Industrial One Ltd., the Coral Gables developer led by former Florida Lt. Gov. Carlos Lopez-Cantera, sold the fully leased 160,000-square-foot Lane Industrial Park Building 1 to Bluerock Real Estate L.L.C. on July 5 for $19.13 million.