Publix is reverting to being just Publix.
Publix Super Markets Inc. had revived its original organic and natural foods-focused GreenWise Market concept – and now is ending it.
The Lakeland-based chain said May 19 it is changing its eight existing GreenWise Markets into traditional Publix stores.
There is one in Northeast Florida in Nocatee in Ponte Vedra.
"Our customers' shopping habits have reinforced that they enjoy the attributes of a Publix Greenwise Market (PGWM) location, but within their traditional Publix shopping setting," Publix Media Relations Manager Hannah Herring said by email May 19.
"And therefore, the decision has been made to transition all eight existing PGWM locations to a traditional Publix Super Market."
She said Publix has "several learnings from our PGWM concept, and some of those will be applied to our new 55.3 prototype, as space permits. Each location will transition separately based on various factors related to the project."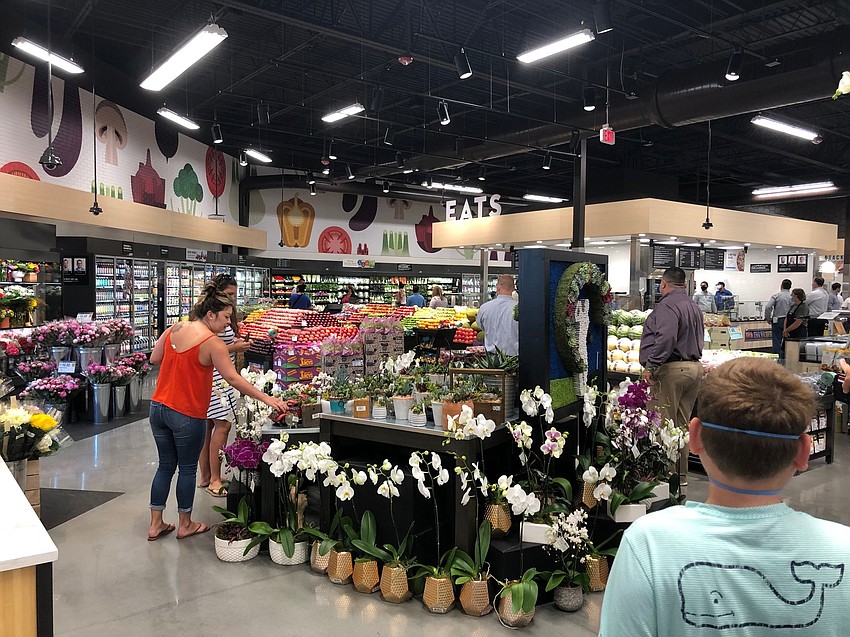 The GreenWise markets had amenities such as a Pours station for kombucha on tap, açai bowls, craft beer, wine and more, including coffee.
"Get cozy with a coffee or take your beverage with you. Our carts have cup holders," Greenwisemarket.com reports.
Herring said the 55.3 prototype is the newest Publix store format that made its debut in Tampa in March.
"It's a larger format that offers departments for grocery, dairy, frozen food, seafood, meat and fresh produce as well as a full-service bakery, deli and pharmacy," Herring said.
"The new format allows for additional offerings that may include a Pours area, and burrito, pizza and pasta bars as well as upstairs and outside seating."
Publix's GreenWise Market stores are in Nocatee/Ponte Vedra, Tampa Bay, Fort Lauderdale, Boca Raton, Lakeland, Odessa, Tallahassee and Mountain Brook, Alabama.
More GreenWise markets had been identified or expected in Northeast Florida but opened as Publix.
GreenWise stores are smaller than traditional Publix locations.
The change in strategy will create more neighboring Publix stores for the chain.
In St. Johns County, Publix opened its first Northeast Florida GreenWise Market on June 20, 2020, in Nocatee Town Center. A traditional Publix had been built in 2010 nearby at 120 Marketside Ave. at Nocatee Town Center. 
GreenWise Market announced in October 2019 it would open in 2021 in World Commerce Center in St. Augustine.
Instead, that store opened in the center as a Publix in Parkway Village of St. Johns, across Florida 16 from a Publix in the Shoppes at Murabella.
In Neptune Beach, Publix took over the closed Lucky's Market and is converting it into a traditional location but will offer the Pours venue, a Publix spokesperson said in September 2021.
That means almost side-by-side Publix stores at 580 Atlantic Blvd., the former Lucky's, and the larger existing store at 630 Atlantic Blvd.
The former Lucky's is 29,810 square feet and within 500 feet of the existing 54,310-square-foot Publix.
Publix originally opened GreenWise stores in the 2000s, but revamped the concept.
SupermarketNews.com reported that Publix introduced the GreenWise concept in 2007 as Publix GreenWise Market, designed to compete against natural and organic food retailers like Whole Foods Market. 
It reported that the format emerged from the natural and organic private brand founded in 2003 and from departments at traditional Publix supermarkets also called GreenWise. 
It then revised the format, "reigniting" the GreenWise concept in 2017.