Trevato Development Group announced May 31 it bought the Allstate Campus office park on 30 acres near Mayo Clinic in Florida for $20 million and signed Jacksonville-based Stellar Energy as the anchor tenant.
Jacksonville Beach-based Trevato said the property at 1776 American Heritage Life Drive, off San Pablo Road, comprises three buildings that total 235,484 square feet of commercial space. 
It bought the property from American Heritage Life Insurance Co., a subsidiary of Allstate. Duval County property records show two of the buildings – eight floors and two floors – were developed in 1994 and the third – five floors – in 2001.
Trevato said the new Stellar Energy headquarters will be the anchor tenant. It will lease 34,600 square feet of space on the top two floors of the main eight-story building.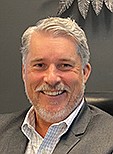 "As a critical ingredient brand in a large, multinational corporate ecosystem, this innovative approach to real estate is exactly the kind of environment we naturally thrive in," said Stellar Energy Executive Chairman Peter Gibson in the news release.
Renovations planned
Trevato said it will rebrand the campus "with the objective of creating an innovative environment that fosters creativity and collaboration in alignment with the evolution of the modern workplace. Improvement plans include an emphasis on placemaking and user experience, focused on walkability, enhanced amenities, a strong connection to the natural beauty of the landscape and health & wellness."
Trevato Director of Operations and Portfolio Katelyn Taylor said in the news release that Trevato has pre-leased more than 120,000 square feet of total space based on its plans "to reimagine the campus to lifestyle office."
Trevato anticipates renovations to begin in the fourth quarter of 2023.
"The concept of commercial office space is in a place of evolution, and it is our vision to create a dynamic development that embraces a new era of work lifestyle," Taylor said.
The release said Stellar Energy is a global leader in the design, manufacturing, installation and operation of energy systems. It said Stellar Energy's experience spans more than 20 years with offices in the United States, Asia and the Middle East and North Africa region. It is now based at 3015 Hartley Road in the Mandarin area of Jacksonville.
Trevato said it is rebranding the property and completing designs, but could not provide details nor share information about other prospective tenants.
The release said the design and architecture team includes CD+urban studio architects/placemakers, headquartered in Jacksonville, as well as Chicago-based Valerio Dewalt Train, serving as the lead architect and designer on the project.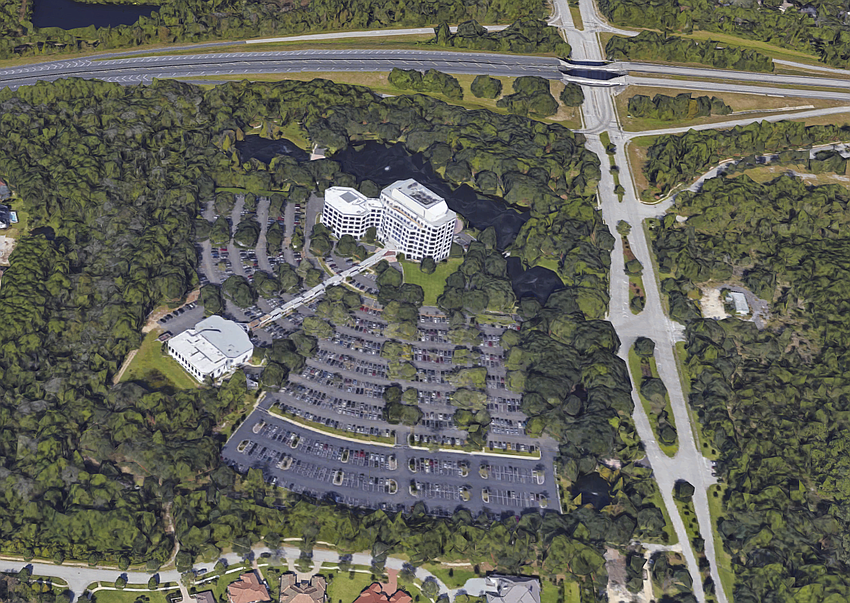 Trevato said VDT is a national architectural and design practice working in large markets with expertise in planning, building and interior design.
It said VDT "takes a research-based approach to the design process that is immersive and specific, integrating environmentally conscious approaches and technology from the project conception. VDT has worked on similar office repositioning projects for many notable organizations, including eBay, Google, and Adobe."
A contractor will be chosen through a competitive bid process.
The CBRE real estate company will manage leasing for the development. Vice President of Office Leasing and Sales Billy Kuntz will lead the efforts.
CBRE Senior Vice President Mike Harrell represented the seller in the deal, Trevato said.
More Trevato projects
The development will be Trevato Development Group's ninth project in Northeast Florida.
Trevato is a real estate investment, development and redevelopment company that specializes in mixed-use, multifamily and food and beverage, office and hospitality. 
Recent projects include The Gallery, a mixed-use development at the former J. Johnson Gallery along the First Street North and Fourth Avenue corridor, and the new O-Ku restaurant in Jacksonville Beach; Ensō, a mixed-use development at 3650 Enso Way; and a mixed-use project in Jacksonville Beach anchored by 415 units of multifamily housing.
Trevato also proposes the anticipated $100 million Block Nine project in Brooklyn in Downtown Jacksonville for 293 multifamily residential units above live-work lofts and ground-floor retail space, including an outdoor seating area for restaurant use.
Trevato also is working toward redevelopment of the Adventure Landing property in Jacksonville Beach for apartments.
Jacksonville-based American Heritage Life Insurance Co. developed the property when it relocated its headquarters from Downtown. That building now is VyStar Tower. 
Before that, American Heritage anchored what is now 11 East Forsyth Downtown.
Northbrook, Illlinois-based insurer Allstate Corp. completed its $1.1 billion acquisition of American Heritage Life Investment Corp., a holding company for the insurance company, in October 1999.