No tenant is announced, but the historic Federal Reserve Building Downtown has one.
Sam Middlekauff, an associate with The Urban Division of Colliers North Florida, said the 19,420-square-foot, three-story building at 424 N. Hogan St. is fully leased.
Middlekauff said his group is under a nondisclosure agreement and cannot disclose the tenant.
"But this prestigious group will breathe new life into downtown Jacksonville and revitalize a building that has sat vacant for decades," Middlekauff said.
"This is just the first of many new announcements for Downtown."
Jacksonville-based JWB Real Estate Capital owns the property.
The property has been marketed for use as a restaurant and event space along with the 4,500-square-foot courtyard for an outdoor seating and lounge area.
Middlekauff confirmed the building and courtyard "all will all be leased by one group."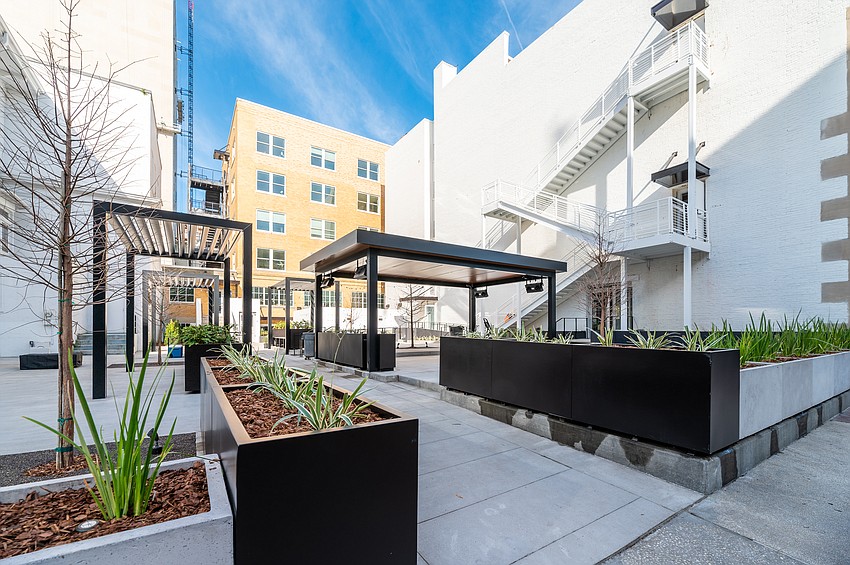 JWB has proposed an $18.55 million redevelopment of the Federal Reserve Building and neighboring Florida Baptist Convention Building at 218 W. Church St.
The structures are at Hogan and Church streets near City Hall Downtown. They also are part of the Gateway Jax vision to redevelop more than 20 blocks Downtown primarily assembled by JWB.
JWB paid more than $2.4 million for the Hogan and Church street properties in August 2020, comprising $1.75 million for the Federal Reserve Building and $675,000 for the Florida Baptist Convention structure.
The city issued permits in September 2021 for Auld & White Constructors LLC to renovate 18,430 square feet of the Federal Reserve Building for a $3.2 million adaptive reuse.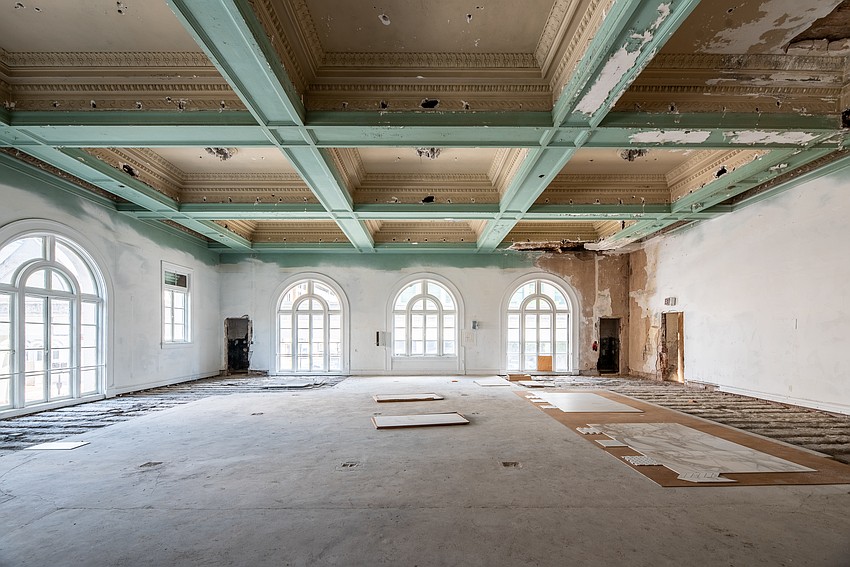 JWB intended to build-out restaurant, business and event space at the three-story building and in its basement.
The permit came two months after the city issued one for Auld & White to renovate the Florida Baptist Convention building at a cost of $5.8 million. It was built in 1924.
The design for the five-story, almost 26,000-square-foot Florida Baptist Convention property includes restaurant space, retail suites and  studio and one-bedroom apartments on the upper floors.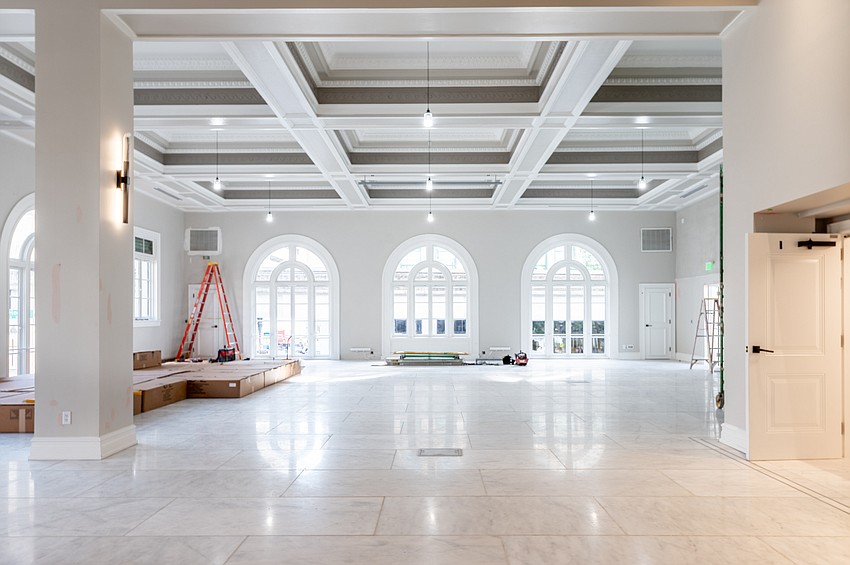 Construction costs totaled $9 million for the two buildings.
The Jacksonville City Council voted 16-0 in June 2021 to help with an $8.6 million incentives package for the historic restoration project for the two buildings.
The forgivable and deferred principal loan package was the first Council awarded from the Downtown Investment Authority's Downtown Preservation and Restoration Program. 
JWB also owns the historic Seminole Building on the same block at 400 N. Hogan St. and plans to build an outdoor courtyard for restaurant seating connecting the three properties. That building is open and anchored by the Sweet Pete's candy store and production facility.
"JWB's costs covered the rehabilitation of the Federal Reserve Building and the Florida Baptist Convention Building, as well as the transformation of the old parking lot into a dynamic courtyard shared between all three buildings," Middlekauff said.
"This is just the first of the tenants to be announced that will be joining projects done by JWB and Gateway Jax within The North Core."