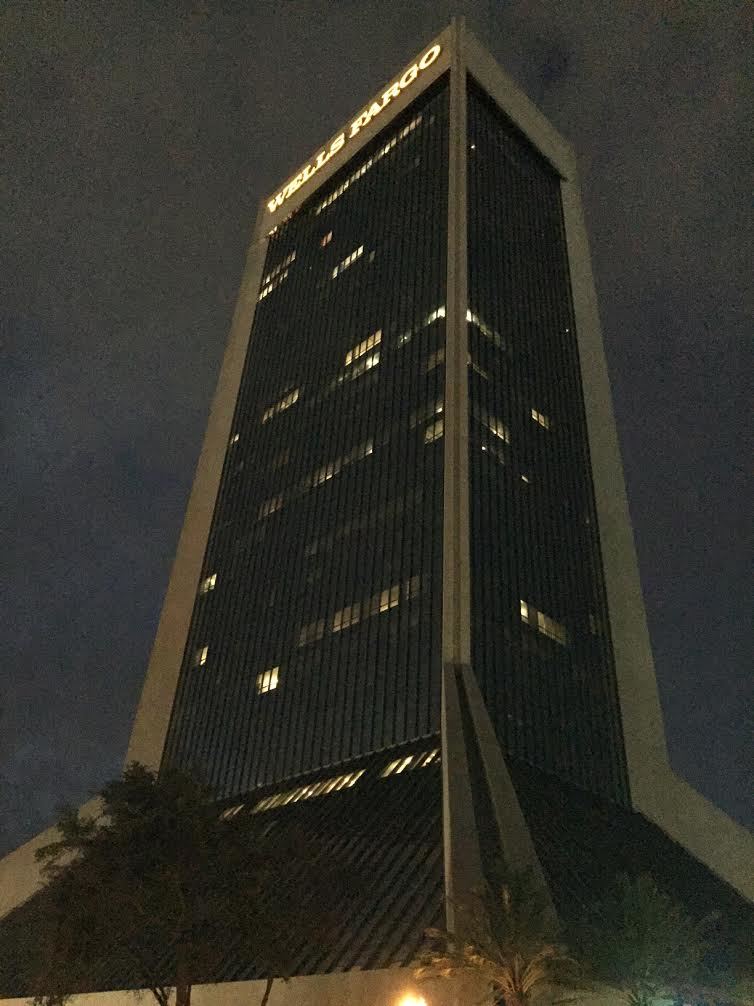 Tenants of Wells Fargo Center spent the past several days retrieving items from their offices in the 37-story Downtown tower as management made repairs to the building, whose basement levels were flooded by Hurricane Irma.
The building closed Sept. 8 in advance of the storm and the landlord has not announced a date to reopen.
On Tuesday, employees of the Jimerson & Cobb law firm, UBS Financial Services and others took a turn.
Tenant employees strapped on backpacks to climb the stairs to pick up papers and personal belongings.
The tower's office tenants remain in business by leasing temporary space, working remotely or, like UBS, moving into their firms' branch locations.
Power was restored Sunday. Tenants said they did not know when the building will reopen, although a letter from management Tuesday was encouraging. The tower was lit up this morning.