By Drew Dixon, Contributing Writer
Ricki Ben Simon said she had long wanted to open a restaurant based on food prepared in the kosher tradition.
Gili's Kitchen Catering and Bakery at 126 W. Adams St. in Downtown Jacksonville is the embodiment of Ben Simon's objective. 
The restaurant offers all kosher food and features international cuisine mixed with some Americana.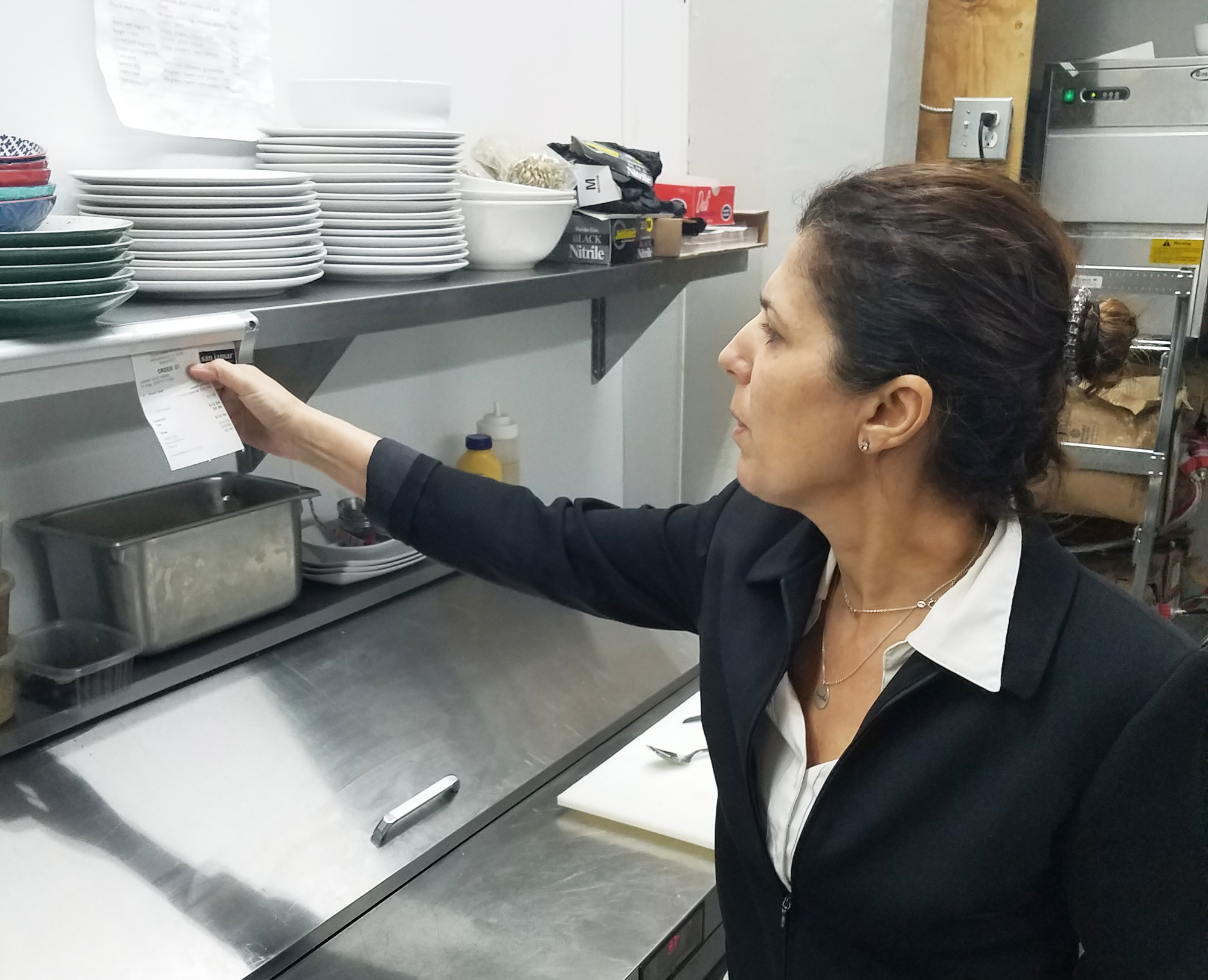 "We want as many customers as possible," Ben Simon said. "We are the kosher restaurant and the Jewish community is pretty big. So, there was a need for that."
Ben Simon, who practices Orthodox Judaism, said she and her husband, Yehuda Ben Simon, considered opening the restaurant along San Jose Boulevard near the Jewish Community Alliance and the Jacksonville Jewish Center. But she said they couldn't quite pinpoint the right building.
Then Downtown came into view.
Ben Simon, who lives in Ponte Vedra Beach, said she initially was hesitant to locate in Jacksonville's urban core. She admitted she had her doubts. 
Then she realized more residential apartments and homes were being developed Downtown and the business crowd for lunch service couldn't be ignored. Gili's Kitchen opened April 13.
"We have the lunchtime rush here. We have many people from the offices," Ben Simon said. 
She also found that more people are living Downtown and patronizing the restaurant in the evening.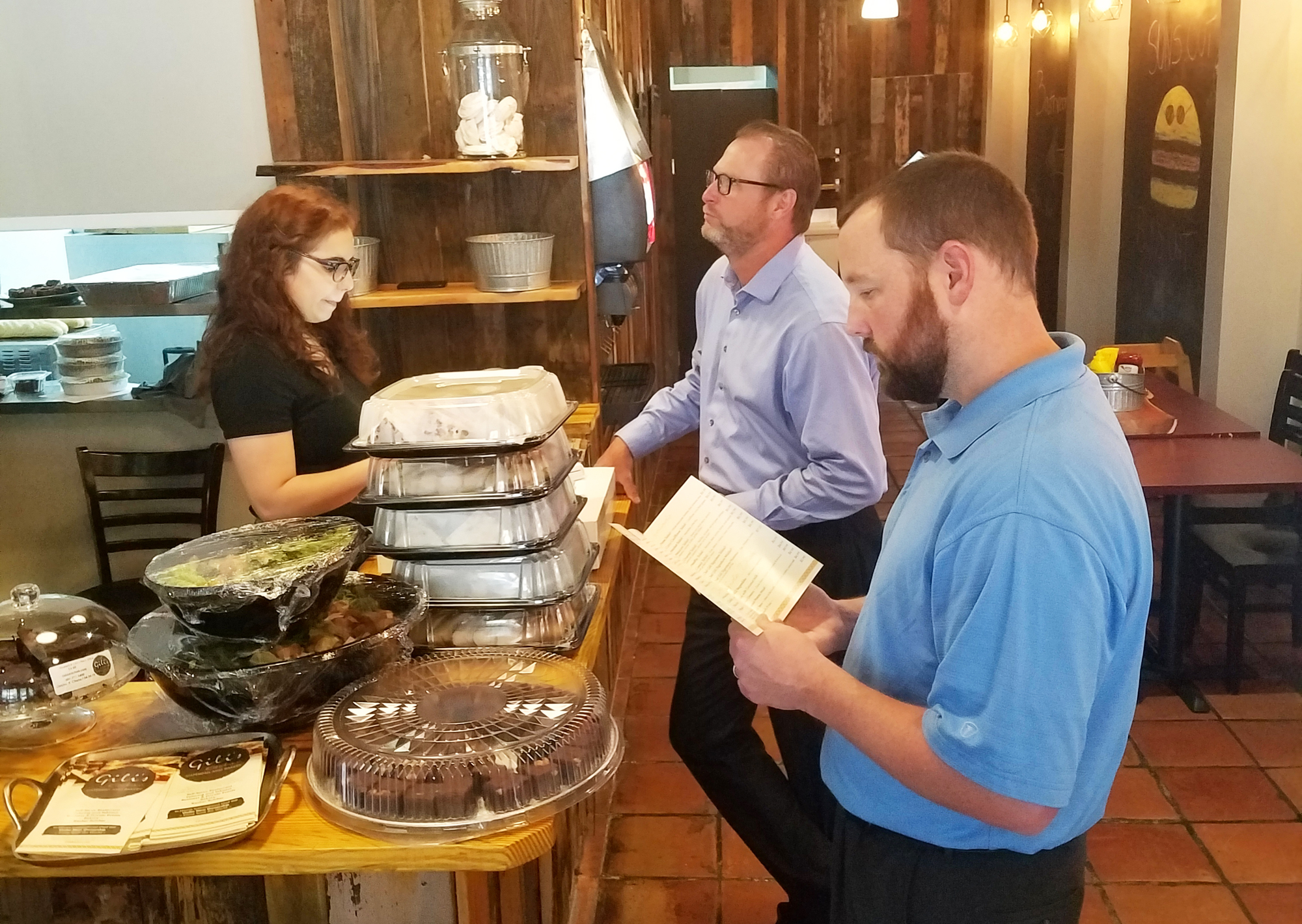 Gili's opens at 11 a.m. daily except Saturday. The restaurant closes at 8 p.m. Monday through Thursday and at 3 p.m. on Friday and 7 p.m. on Sunday. It is closed on Saturdays in observance of the traditional Sabbath.
Co-workers Brian Griner and Justin Jennings stopped into Gili's soon after it opened at 11 a.m. Thursday. Both Downtown TIAA Bank workers said they frequently patronized the Adams Street Deli & Grill, the previous tenant.
The co-workers said their initial attraction to Gili's was based on curiosity. "We saw that it changed," Griner said. 
Griner said the interior décor is an improvement over the Adams Street Deli & Grill. One wall is painted with a sizable mural of the Downtown Jacksonville skyline while much of the rest of the restaurant is painted in warm tan colors and hints of brown.
"It was just something different. I didn't know what it was all about until I walked in," Jennings said, adding Downtown eateries are important for the urban core workforce.
Gili's has the kosher flair of Americana, such as burgers, mixed with international cuisine such as Indian beef, pita kabobs and Mexican salad.
It joins a line of cafes and restaurants — next to Zodiac Bar & Grill and across the street from Kazu Sushi Burrito. It is on the same block as De Real Ting Café.
Vacant restaurant spaces also are nearby. Across the street is the shell of the Mingle City Café and a few doors west is a vacant Italian restaurant with a for-rent sign in the window.
Gili's adds to the diversity of offerings Downtown.
Gili's is named for head chef Gili Ben Simon, the cousin of Yehuda Ben Simon.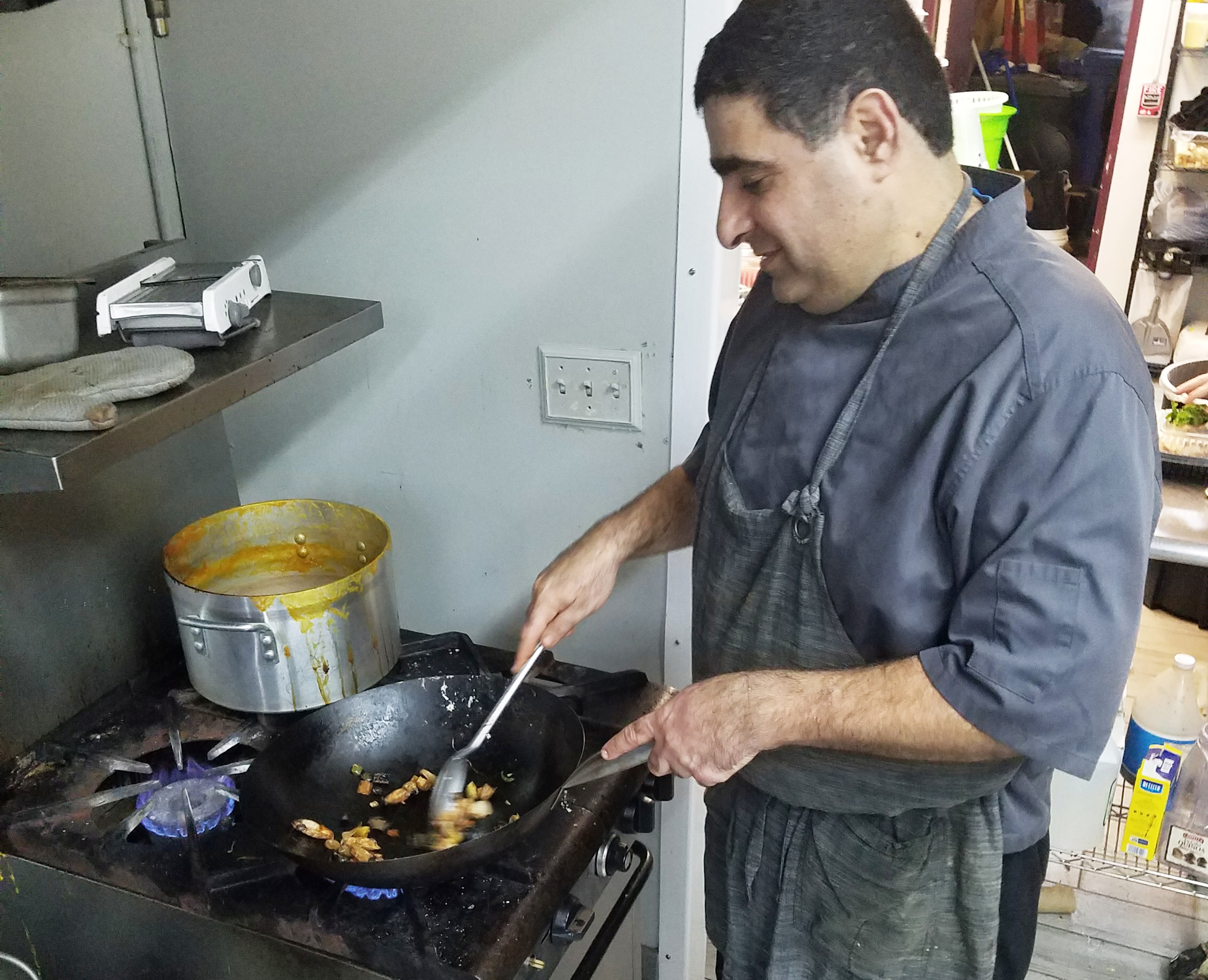 Ben Simon declined to provide revenue figures for her first month of business, but she said it's growing quickly and catering now accounts for about 30 percent of the business. She'd like to see that grow to about 80 percent.
The kosher element to the food preparation likely will help expand the catering element, especially for Jewish events, she said. 
But Ben Simon said she's still pushing the overall quality of the food rather than the Jewish dietary preparation.
"For my customers who want to know, we have a kosher certificate for religious people. But besides that, you would never think that this is specifically Jewish kosher," Ben Simon said. 
The restaurant is not her first foray into small business. She ran the Pirate's Paradise beachwear and novelty store in St. Augustine before she sold it about eight years ago.
She then became a stay-at-home mom to raise her four children, with the youngest now 12 years old.
She and her husband are natives of Israel who moved to the United States about 13 years ago as part of Yehuda Ben Simon's architectural career. 
Now, Ricki Ben Simon oversees about a half-dozen employees and a growing business. 
 "I never really thought about Downtown because the only reason I ever came down here was to go to the courthouse," Ben Simon said. "But when I came down here (for business), I was in shock," she said.
"It really is growing."