Developer John Carey said Jan. 13 that VanTrust Real Estate LLC's design of the  Town Center One and Town Center Two office buildings attracted the tenants and then a buyer for the Southside structures that were completed in the past two years.
"Both those buildings proved that worked out rather well," said Carey, executive vice president of VanTrust, a Kansas City-based company.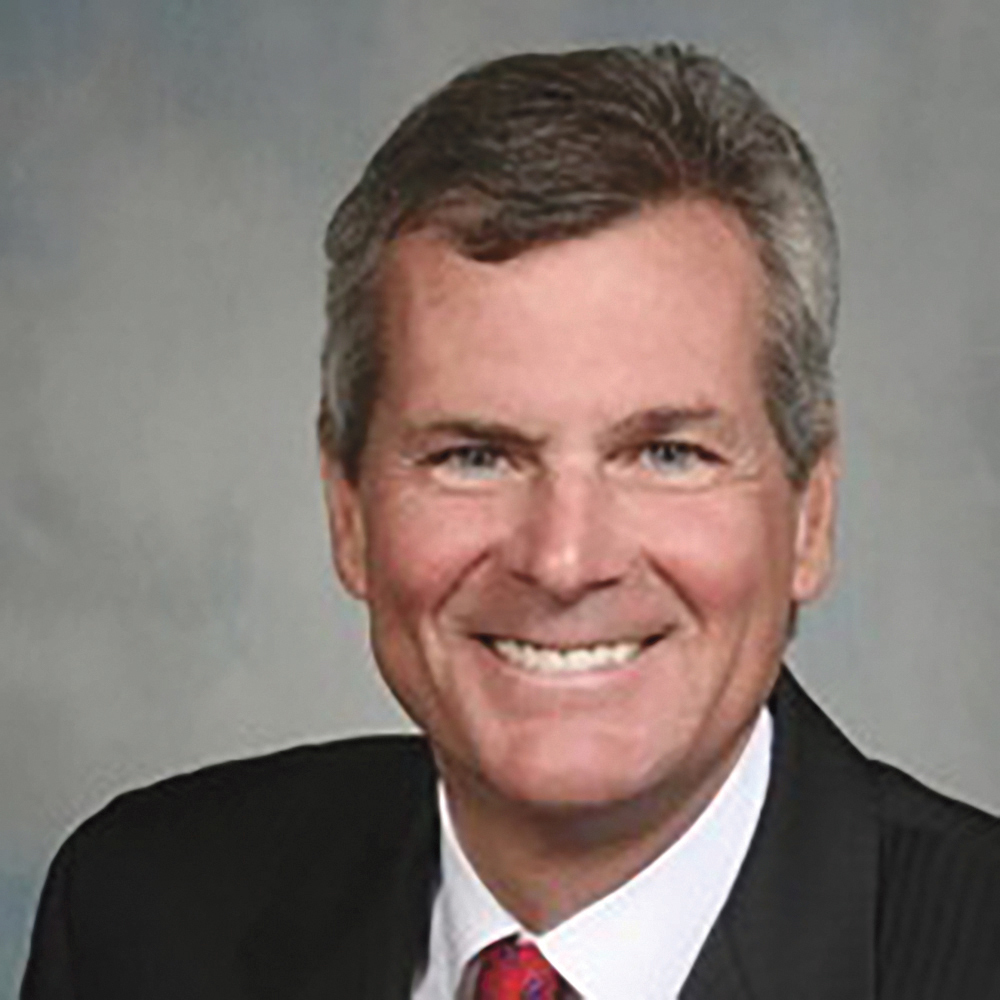 TPG Real Estate of San Francisco paid $107.1 million for the property in deeds executed Jan. 7.
TPG Real Estate paid $42.61 million for Town Center One. 
Availity Inc. anchors the five-story, 160,196-square-foot office building developed in 2018 on 10.59 acres at 5555 Gate Parkway. It is 94 percent leased.
TPG Real Estate paid $64.52 million for Town Center Two.
SoFi and Web.com anchor the six-story, 223,962-square-foot building developed in 2019 on 14.12 acres at 5335 Gate Parkway.
The structure is fully leased to Web.com, which is subleasing space to SoFi.
Cushman & Wakefield listed the property as a capital markets opportunity and described it as a "Class A+ office opportunity in Jacksonville, FL."
The Cushman & Wakefield team for the deal comprised Vice Chairman Mike Davis, Executive Managing Director Rick Brugge, Senior Director Karl Johnston and broker Rick Colon.
VanTrust opened a Jacksonville office in January 2016, which Carey and his group leads. He remains a partner with Whitehall Realty Partners.
Carey said that when VanTrust came to Jacksonville, there hadn't been new office development since the last Flagler Center building was developed in 2007. As a result, there weren't significant large blocks of Class A space available in the suburbs.
Carey said VanTrust decided to focus office development on larger, functional floor plates; higher floor-to-ceiling heights with more glass windows to provide more natural light; a higher parking ratio of 6 spaces per 1,000 square feet of space, up from the typical 3-to-1; more power to handle higher electrical loads; and amenities such as outdoor patio areas with seating along with programming like food trucks and other events.
"That was our thinking that we would be successful if we delivered that to the market. Both of those buildings proved that worked out rather well,"  Carey said.
He said that the investment by TPG, which owns other Jacksonville properties, is a sign of the market's growing national importance.
"This purchase is a great sign for Jacksonville that institutional buyers feel comfortable in Jacksonville. We haven't always had that luxury," he said.
Wells Fargo issued a $101.52 million mortgage Jan. 7 to TPG Real Estate entities for the purchase of the two Town Center buildings and for three Butler Plaza buildings it bought Dec. 20.
TPG Real Estate Partners Investments LLC paid $37.9 million for the Butler Plaza buildings totaling almost 262,000 square feet of space on 16.9 acres at 4875, 4887 and 4899 Belfort Road in South Jacksonville. The structures were built in 1999, 2001 and 2008.
In a separate purchase, TPG Real Estate Partners bought a building leased by Deutsche Bank at 5201 Gate Parkway for $27.6 million. The three-story, 156,000-square-foot building on 13.04 acres was built in 2006. That sale was Dec. 17.
Carey said VanTrust continues to look for new opportunities for suburban office development. 
He said VanTrust also hopes to announce the start of its proposed four-story, 125,000-square-foot office building in Nocatee, where retail, residential, health care and fitness centers have been opening over the past several years.
The structure would be built speculatively without tenant leases in advance.
Carey expects the structure would benefit from tight occupancy in Southside office space, such as Flagler Center.
"We are hopeful we can fill a void," he said.
In North Jacksonville, VanTrust has completed Imeson 550, a 552,000-square-foot distribution center that is available for lease to a single user or up to four tenants on the Imeson Park property it owns.
"We have had good activity on the building," he said, but nothing to announce.
VanTrust also is working on the permitting for a 1.1 million-square-foot warehouse, but there is no tenant signed. "We are seeing more large users come through. You put yourself in a better position if you have site plans approved," he said.
"It sure pays to have one ready to go."
In Tampa, the Hillsborough County Aviation Authority awarded VanTrust Real Estate a project to develop a nine-story, 270,000-square-foot Class A office building to be connected to Tampa International Airport's main terminal by the SkyConnect train. Other features include a 1,291-space parking garage, conference center, fitness center and café to be completed in the spring of 2021.