Developer Arch Partners LLC filed civil engineering plans with the city July 20 for its proposed Dennis + Ives development at 1505 Dennis St. near Downtown in the Rail Yard District.
Arch Partners intends to start with a first phase of 29,280 square feet of creative office space and a separate cafe.
The second phase comprises the remaining redevelopment of the former Caribbean Cold Storage building.
The district is in the industrial Beaver Street area west of Interstate 95.
Dennis + Ives is designed on 5½ acres and is named for the cross streets. It is designed to be anchored by creative office space, a brewhouse-taproom or distillery, a full-service restaurant, a cafe and outdoor event space.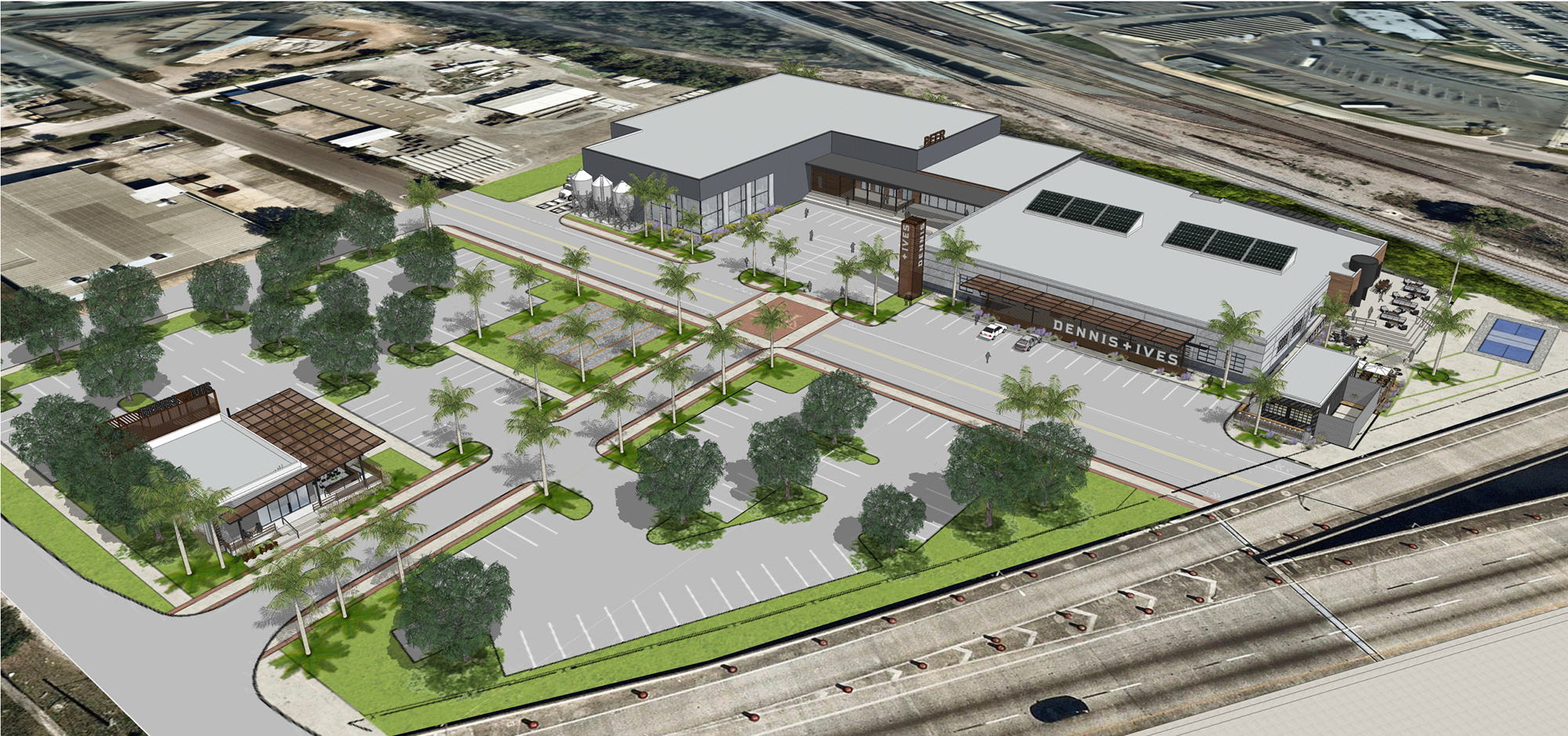 Developer Tom Finnegan of Charleston, South Carolina, is one of three developers. "The Rail Yard District has a great history behind it. I think it's time for that area to thrive again," he said previously.
Almond Engineering is the civil engineer.
Finnegan said he envisions adaptive reuse of the Caribbean Cold Storage structures, as he does with his other projects. 
Property records show the largest buildings on the site were developed in 1965 and 1985, with an office developed in 1945.
"We will use a lot of the structure and adapt it to make it more modern and for other uses," Finnegan said.
The 95 Arch Partners QOZ Fund LLC ownership and development team comprises Finnegan; Trip Stanly, managing member of Blackwater Capital LLC in Jacksonville; and former Jacksonville resident Ken Grimes, senior managing director and partner of Patterson Real Estate Advisory Group in Charleston.
Property records show several existing structures total about 72,000 square feet but the final development size of Dennis + Ives hasn't been decided.
 Stanly said previously the initial focus will be on the single-story building envisioned as creative office space.
"We feel there is demand for creative alternative healthy office space in the market," Stanly said.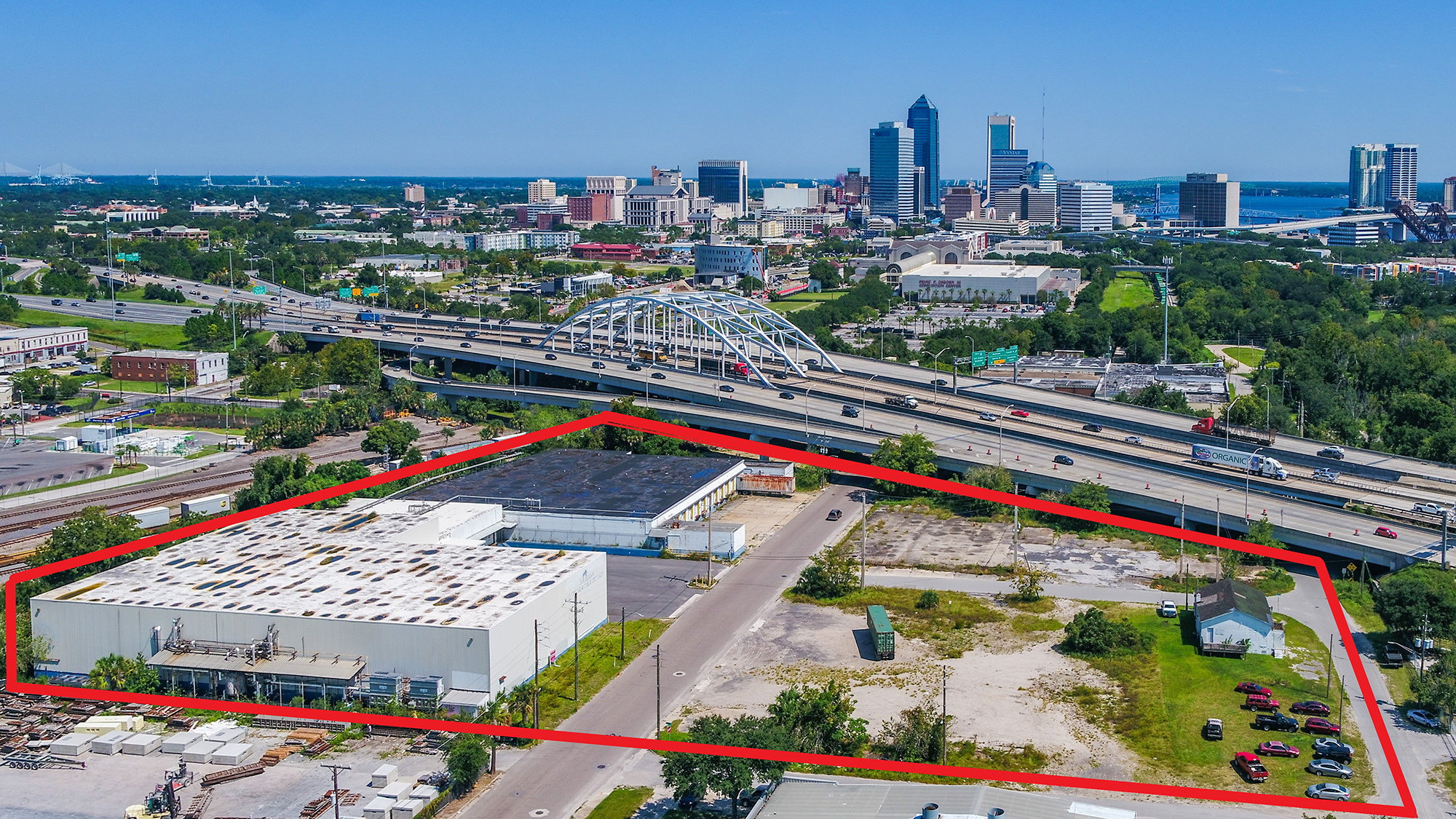 Stanly said the pandemic, which led to social distancing and capacity mandates, means patience for food and beverage development. 
Prime Realty founder and CEO Tyler Saldutti and Senior Vice President Matthew Clark are the leasing brokers for the development's retail and dining concepts. 
CBRE Senior Vice President Oliver Barakat is the leasing broker for the office concept.
The architect is Jacksonville-based Design/Cooperative LLC.
Dennis + Ives is in a federal Qualified Opportunity Zone, which could provide tax benefits to investors. The 95 Arch Partners QOZ Fund advises potential tenants to consult with tax professionals for guidance.