Baptist Health and Jacksonville Orthopaedic Institute's facility at the Shipyards development is designed to treat not only local athletes, but serve as a medical tourism hub for athletes across the country, Baptist Health CEO Michael Mayo said.
The Jacksonville Jaguars and owner Shad Khan announced plans June 3 for the Shipyards property. In addition to a Four Seasons Hotel and Residence, office space and marina, the site will include an orthopedic sports medicine complex run by Baptist Health and its affiliated Jacksonville Orthopaedic Institute. 
The 42,000-square-foot facility would offer sports injury treatment, recovery and prevention as well as performance training. 
The orthopedic facility would be in phase two of the development, along with 15,000 square feet of retail, a 200-space parking structure and possible residential development. 
The Jaguars have not released an estimated cost for the second phase of development. 
Mayo said Baptist Health has had a relationship with the Jaguars since 1993, a key component to forging the orthopedic hospital partnership.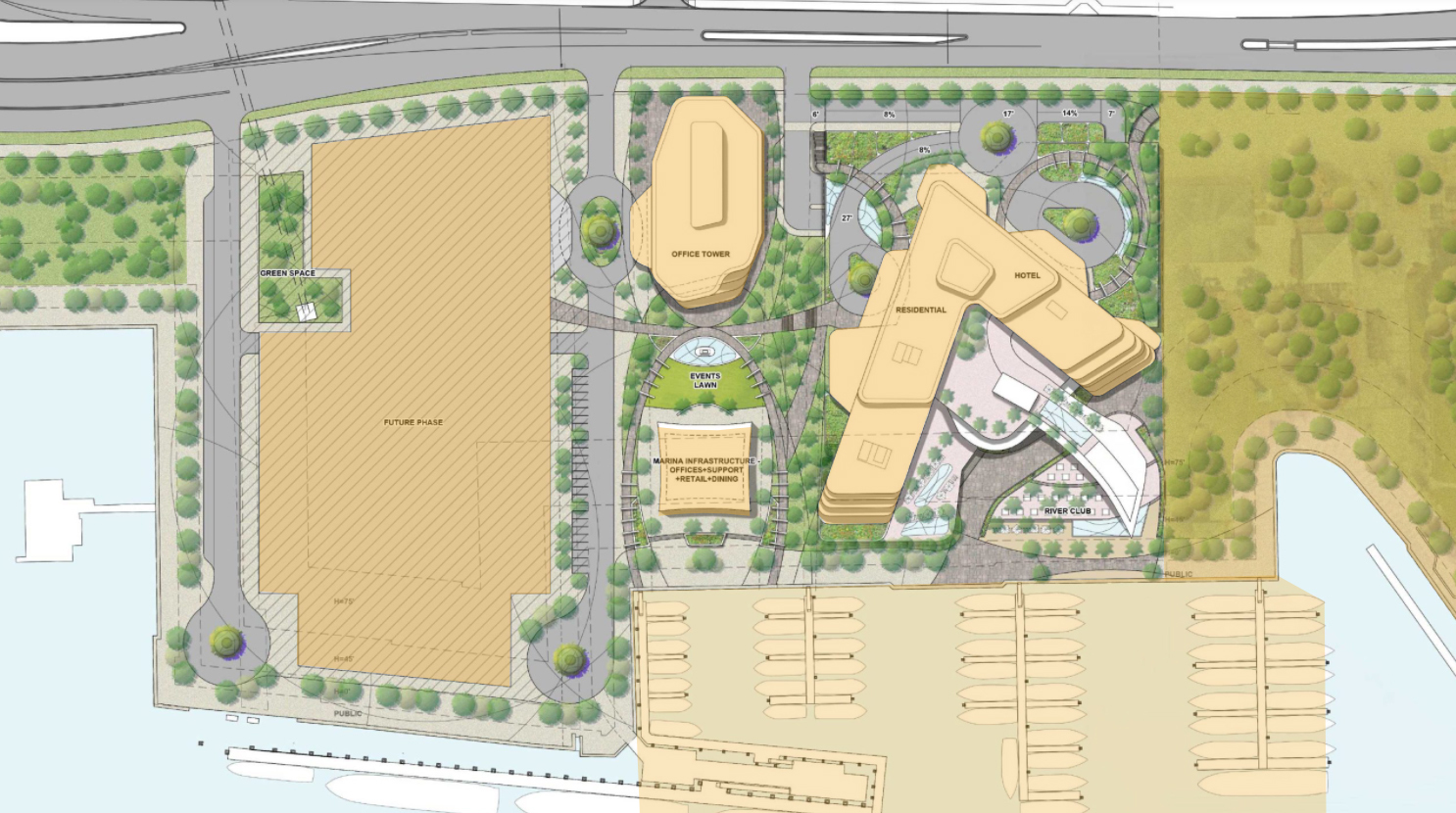 "A lot of credit goes to Dr. (Kevin) Kaplan and the work he does as team physician," Mayo said. 
"It's just a great business opportunity, but more importantly it's an opportunity to raise the level of awareness for Downtown."
Kaplan, a JOI physician, is the Jaguars' team doctor.
JOI already has a sports medicine program and it is the official sports medicine provider for the Jaguars, Jacksonville Sharks, Jacksonville Armada, Jacksonville Jumbo Shrimp and several colleges and high schools. 
It has 13 locations in Northeast Florida. 
While JOI treats more than just sports issues, the Shipyards facility would be centered on treating athletes. 
"We want to attract not just nationally recognized athletes to come, but everyday athletes as well," Mayo said. 
Mayo said he hopes the facility is able to attract more people Downtown, and as a result, raise the city's overall profile.
Having the St. Johns River as an asset in Downtown will only make that easier, he said. 
"It's a matter of visibility but more importantly, it's what we believe in in terms of what we do for our community," he said. 
"Shad is an unusual owner because he really believes that bringing sports at a high professional level raises the spirits of the city and we're about making people healthy and keeping them healthy. So that relationship just fits very, very well."