Supreme Court Chief Justice John Roberts appointed U.S. District Judge Marcia Morales Howard of the Middle District of Florida, Jacksonville Division, as chair of the Committee on the Administration of the Magistrate Judges System, effective Oct.1.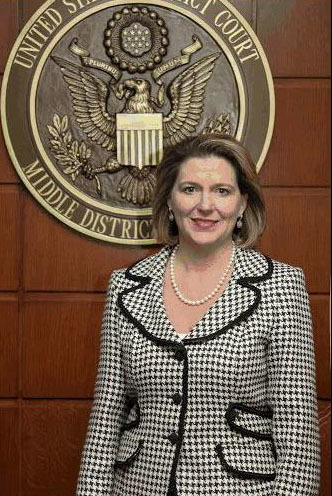 The committee is within the 26-member Judicial Conference, the policymaking body for the federal court system.
By statute, the chief justice of the U.S. serves as its presiding officer. Its members are the chief judges of the 13 courts of appeals, a district judge from each of the 12 geographic circuits and the chief judge of the Court of International Trade.
Born in Jacksonville and a graduate of the University of Florida Levin College of Law, Howard was in private labor and employment law litigation practice from 1990 to 2003, when she was appointed magistrate judge in the Middle District.
Former President George W. Bush nominated Howard to the U.S. District Court. She was confirmed by the U.S. Senate and received her commission in February 2007.