The Cultural Council of Greater Jacksonville and the Jacksonville Jaguars announced March 28 that they selected six artists, including one from Jacksonville, to produce public art for Miller Electric Center.
The $120 million center is the new practice, training and team office facility for the Jacksonville Jaguars. 
It is under construction next to TIAA Bank Field and is expected to be completed by the start of the 2023 Jaguars football season.
Aisling Millar McDonald of Jacksonville will produce a 16-foot-tall, powder-coated, mild steel sculpture that will be outside the team entry lobby, according to a Jaguars news release.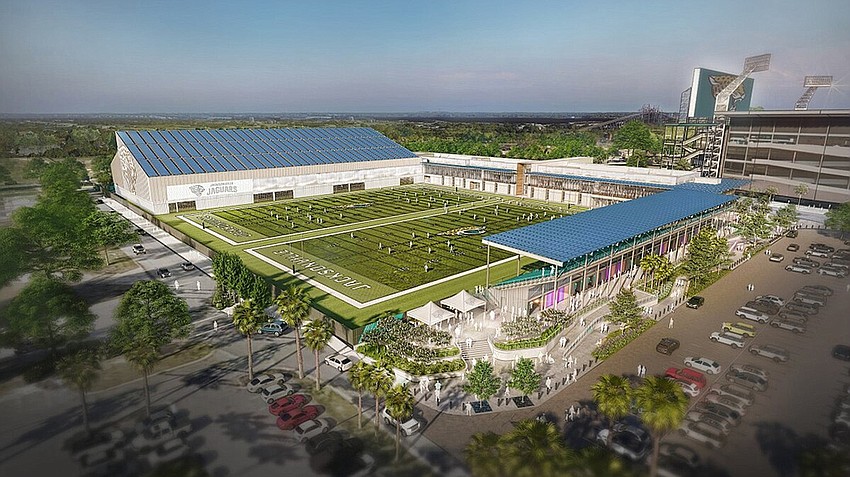 The work will represent aspects of a community stepping up and coming together to support and elevate its future.
Other artwork will include complex sculptures that will be shipped internationally to digital murals printed locally by FastSigns, the news release said. 
Installation of the art is expected to be completed before the football season.
The Jaguars announced the partnership with the Cultural Council to infuse public art into the center's design in September 2022. 
More than 150 artists, representing 25 states and nine countries, made submissions.
"The Jacksonville Jaguars investment into public art demonstrates an intentional elevation of Northeast Regional, national and international creative talent," said Diana Donovan, executive director of the Cultural Council, in the release.
The addition of public art to the 125,000-square-foot Miller Electric Center was fully funded by the Jaguars. The cost of Miller Electric Center was split between the team and the city.
"We were truly inspired by all the submissions from artists around the world," said Jaguars President Mark Lamping. 
"It's our hope this investment in public art brings our fans a feeling of team pride and gives our corner of downtown a sense of place. Whether you're visiting training camp or passing by on the highway, you'll know you're in Northeast Florida."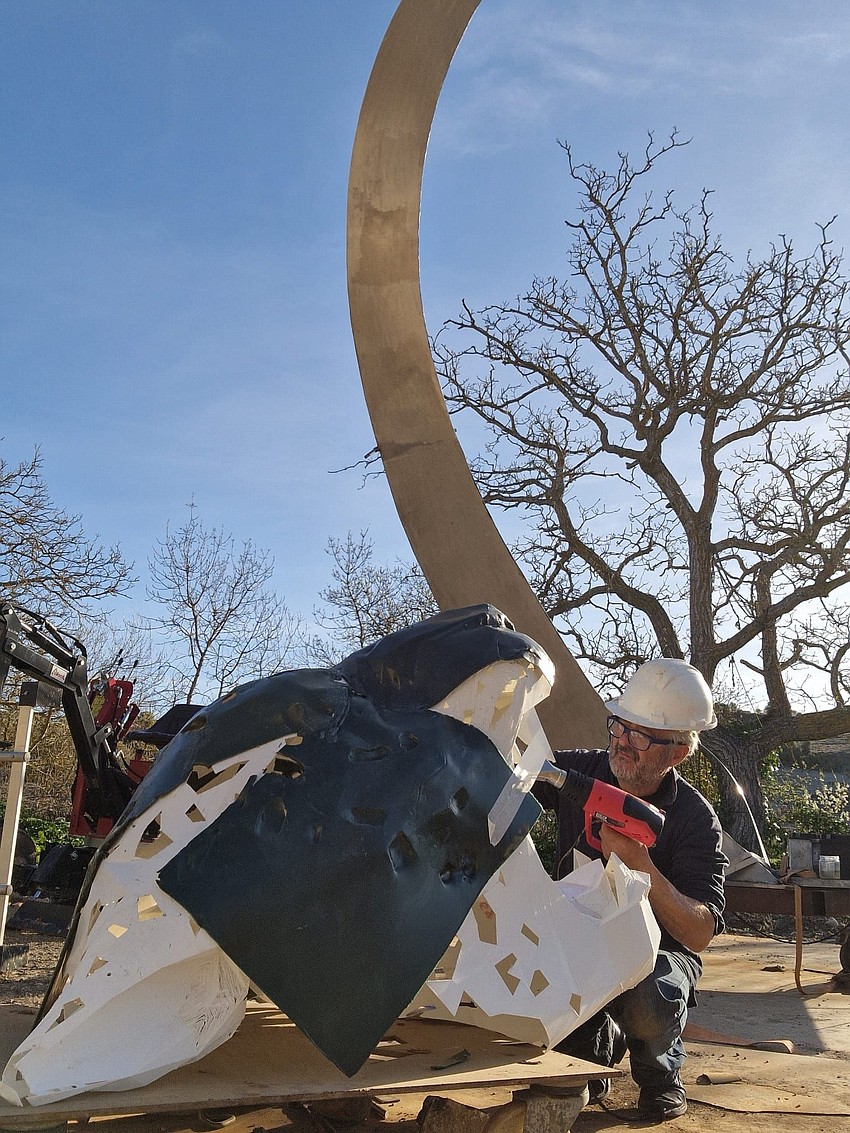 McDonald was born in Dublin, Ireland, in 1982 and immigrated to Vero Beach in 1994.
She moved to Jacksonville in 2000 to attend the University of North Florida. 
She graduated from UNF with a bachelor's degree in education in 2005 and with a bachelor of fine arts degree in ceramics and sculpture in 2011. She received a master of fine arts degree in sculpture from East Carolina University in 2014.
McDonald is an adjunct professor of 3-D Design, 2-D Design and Drawing I at UNF.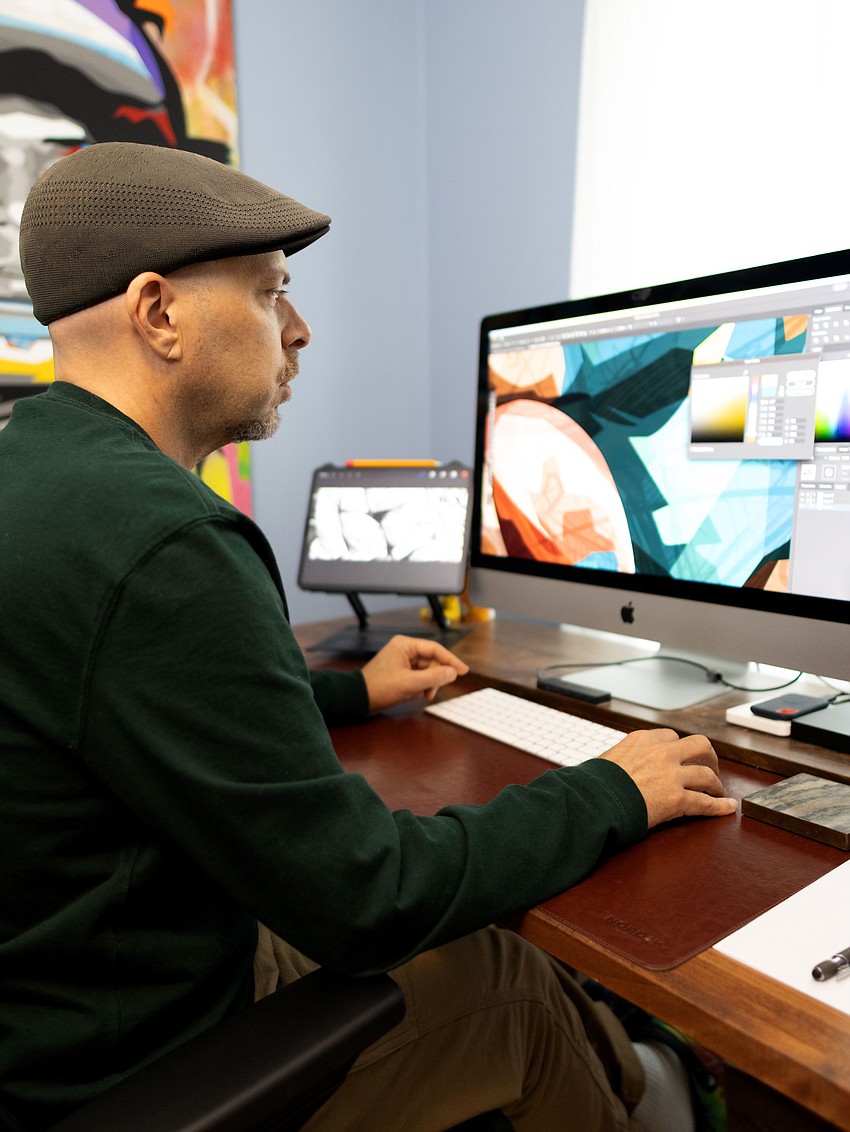 "I sincerely hope that the public will enjoy my piece, Rising Coalescence, at the Miller Electric Center and I look forward to the future of Jacksonville and its public art," she said in the release.
The other public artworks for the center will be an 8-foot-wide sculpture of a jaguar head by Casto Solano of Spain; four sculptural goal post-shaped bike racks for fan use by Will DuBois of Missouri; a 400-foot-wide mural by Timothy R. Smith of California; two murals on vinyl by Arlin Graff of Ohio; and a mural on vinyl by DAAS of North Carolina.