GEN Korean BBQ House is building-out its cook-it-yourself concept in The Markets at Town Center.
The Cerritos, California-based company is opening at 4880 Big Island Drive, No. 6.
Boggio Construction Inc of Oakland Park is making interior tenant improvements to the former Destination Maternity store at a cost of $700,000.
The city issued a permit Oct. 3 for the 5,434-square-foot space.
GenKoreanBBQ.com shows the location is coming soon.
There are 33 GEN Korean BBQ restaurants open and six coming soon in eight states, with 20 in California.
There is one in Florida in Fort Lauderdale, where the restaurant hours are 11 a.m. to 11 p.m. daily.
"We, at Gen Korean BBQ, are pleased to present our guests to an experience they will truly never forget, from our boundless menu options consisting of freshly prepared meats, seafood, and vegetables, to our refreshing & traditional Korean ban-chan (side-dishes); you will experience a wide array of complex flavors that will truly give your palate a new perception of taste," says the site.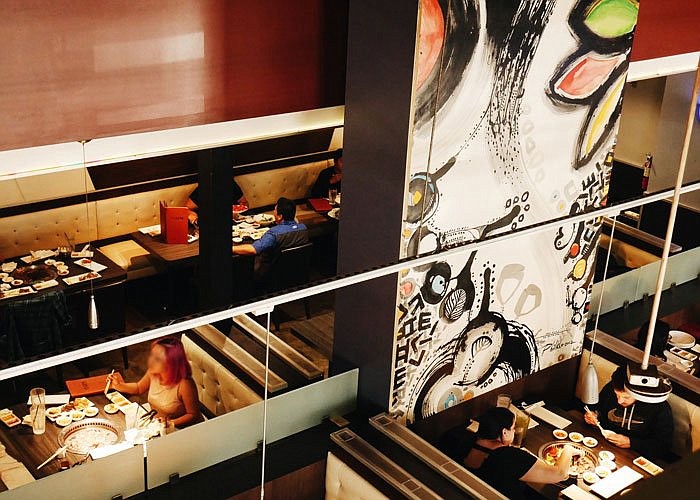 GEN Korean BBQ is a publicly traded company.
It says it is one of the largest Asian casual dining restaurant concepts in the United States. 
An Aug. 28 news release about an investor conference says that GEN Korean BBQ, founded in 2011 by two Korean immigrants in Los Angeles, has grown to more than 30 company-owned locations "where guests serve as their own chefs preparing meals on embedded grills in the center of each table."
"The extensive menu consists of traditional Korean and Korean-American food, including high-quality meats, poultry, seafood and mixed vegetables. With its unique culinary experience alongside its modern décor and lively atmosphere, GEN Korean BBQ delivers an engaging and interactive dining experience that appeals to a vast segment of the population."
GEN Restaurant Group Inc., owner of GEN Korean BBQ, completed the initial public offering of common stock June 30.
For the second quarter that ended June 30, the company reported revenue of $46.5 million, up from $42.2 million in the second quarter of 2022.
 Comparable restaurant sales increased 1.4% in the second quarter of 2023 compared with the second quarter of 2022.
Net income was $4.5 million.
The company said three restaurants opened during the quarter, including the Fort Lauderdale location.