Deutsche Bank's long-term plans to grow its Jacksonville operations center, which employs about 2,000, seemed to fizzle as the Germany-based bank retrenched its global operations in the last two years.
But as the company looks ahead to a post-COVID-19 restructuring, it might consider moving more jobs to Jacksonville.
In an interview with the Financial Times published Dec. 14, the chief executive of Deutsche Bank's U.S. operations said the company may move jobs out of New York City into "smaller hubs and pockets."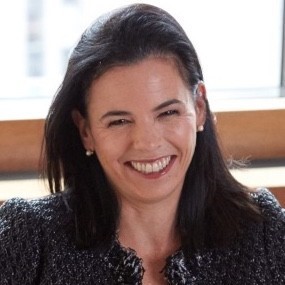 Christiana Riley said Deutsche Bank could reduce its New York staff of 4,600 by half and move those jobs to lower-cost cities, the financial newspaper said.
Jacksonville is Deutsche Bank's second-largest U.S. operation outside of New York City.
Riley said lessons learned during the pandemic as employees worked from home demonstrated the bank may not need so many people in a New York office. 
Rather than have employees continue to work from home when the pandemic eases, Deutsche Bank might move more workers to hubs like Jacksonville.
A Deutsche Bank spokesman said the company would not comment on the possibility of moving more jobs to Jacksonville.
Deutsche Bank opened its Jacksonville campus in 2008 and when it added another building in 2016, then-CEO John Cryan said its offices could accommodate up to 2,800 employees.
However, Cryan was fired in 2018 and his successor, Christian Sewing, began a program of cost cutting as the bank struggled financially.
Deutsche Bank last year said it planned to cut about 18,000 jobs and reduce total global employment to 74,000 by 2022. The company reported 86,984 employees at the end of the third quarter.
In a previous interview with the Financial Times in June, Riley said the company's cuts in the U.S. were complete.
During an investor meeting last week in Frankfurt, Sewing said the bank's restructuring plans are going well.
"Since 2018 we have consistently delivered on or ahead of our targets," Sewing said in a news release.
"We will maintain our discipline on cost and risk management as we now enter the third phase of our transformation: sustainable revenue growth and profitability," he said.
CSX-Pan Am deal a 'unique situation'
Before its agreement two weeks ago to buy Pan Am Railways Inc., CSX Corp. hadn't made an acquisition to expand its vast rail network this century.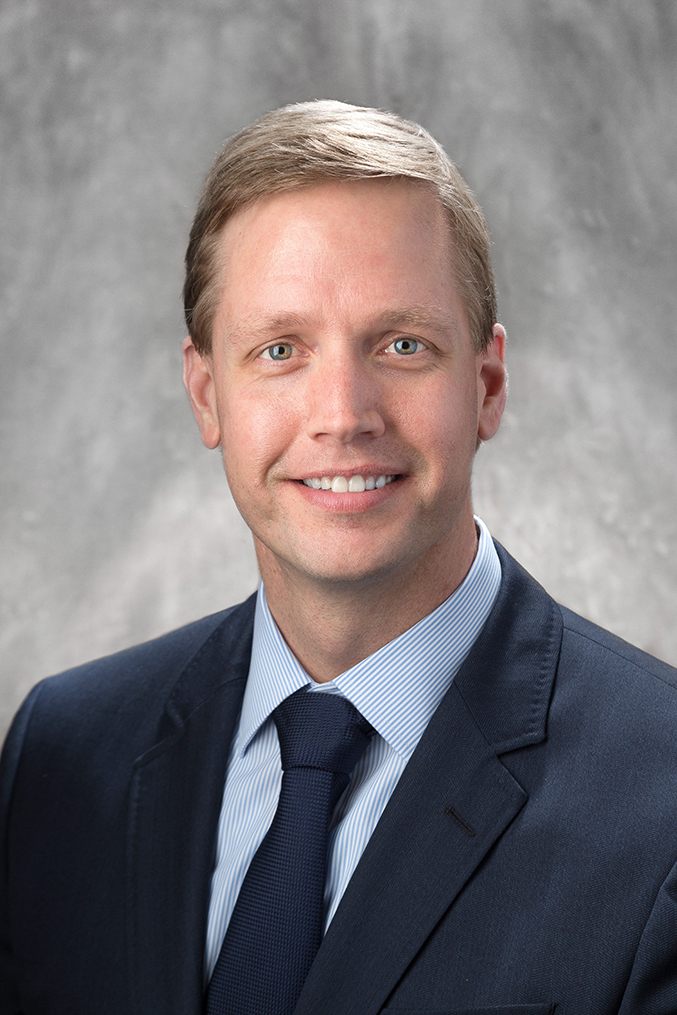 The deal, which expands Jacksonville-based CSX's rail operations in New England, doesn't signal a new strategy, according to Chief Financial Officer Kevin Boone.
"I think Pan Am was probably more of a unique situation in terms of short lines. I don't think you could look for us to be big buyers in that market necessarily over the next few years," Boone said at an investor conference held by Credit Suisse.
"There are assets that come up that are unique and are a fit (and) we'll certainly look at those. But I wouldn't read into anything there in terms of more transactions on that side," he said in a webcast from CSX's Jacksonville headquarters.
CSX's rail system covers most of the Eastern U.S. The Pan Am deal adds 1,800 miles of track, expanding CSX operations in Connecticut, New York and Massachusetts and adding Vermont, New Hampshire and Maine to its network.
CSX's last big railroad expansion was its 1998 acquisition of 42% of Conrail Inc.
CSX downgraded to 'underweight'
Morgan Stanley analyst Ravi Shanker last week downgraded his rating on CSX from "equal weight" to "underweight" with a price target of $60, which would be a huge drop from its recent trading price near $90.
"The downgrade reflects valuation more than anything – our view on fundamentals has not materially changed and we continue to believe that normalized EPS for CSX remains around $4 and the stock deserves to trade around 15x (15 times earnings) at best," Shanker said in a research report.
Industry trends lifting Black Knight
Jefferies analyst Ryan Carr rated Black Knight Inc. at "buy" Dec. 14, saying market trends should help the Jacksonville-based mortgage technology company.
In an initiation report on five real estate finance and technology companies, Carr said he expects mortgage activity to grow better than expected.
"We believe that numerous secular tailwinds, including pent-up demand, increasing prevalence of digital adoption, the migration of individuals away from cities and into new markets, looming foreclosure activity, and the substantial pipeline of mortgages eligible to refinance will buttress the mortgage operating environment moving forward," Carr said in his report.
"We anticipate the persistence of the favorable origination environment to benefit all players in the space," he said.
For Black Knight, "we believe the most significant near-term growth driver will be the recent Optimal Blue acquisition, which we anticipate driving 20% EPS expansion in 2021 as a substantial cross-sell opportunity is ramped," Carr said.
Black Knight was the lead investor in a group that bought Optimal Blue, which provides data and other analytics services for the mortgage industry.
Landstar paying special $2 dividend
For the third time in the past four years, Landstar System Inc. is giving shareholders a special dividend in January.
The Jacksonville-based trucking company last week said it would pay $2 per share on Jan. 22 after paying $2 a share in January 2020 and $1.50 a share in January 2018.
The special dividend is in addition to Landstar's regular quarterly dividend, which was raised from 18.5 cents a share to 21 cents in July.
"Landstar's strong balance sheet and free cash flow generation enables us to continue to return value to our stockholders through a special dividend," CEO Jim Gattoni said in a news release.
Landstar said it had $258 million in cash and short-term investments on its balance sheet at the end of the third quarter.
Jacksonville's other publicly traded trucking company, Patriot Transportation Holding Inc., recently announced a special dividend of $3 a share for the second year in a row.
JinkoSolar expects bump from Biden
As Wall Street tries to assess the winners and losers in a Joe Biden administration, JinkoSolar Holding Co. Ltd. is promoting itself as a beneficiary of the president-elect's policies.
"We strongly believe that the PV (photovoltaics) industry has ushered in a golden age, together with strong support from government policies to adopt renewable energy, promote grid transformation and green investments," CEO Kangping Chen said last week in a news release as JinkoSolar reported earnings.
"In the U.S., solar demand is expected to more than double over the next five years under the Biden administration," he said.
China-based JinkoSolar opened its first solar panel manufacturing plant outside of Asia last year in AllianceFlorida at Cecil Commerce Center in West Jacksonville.
JinkoSolar said third-quarter revenue rose 17.2% to $1.29 billion and adjusted earnings rose 6.7% to $47.3 million, or 27 cents a share.
Flowers Foods promotes former Jacksonville exec
Flowers Foods Inc. last week promoted Heeth Varnedoe, former president of its Jacksonville bakery, to a top executive position at the Thomasville, Georgia-based company.
Varnedoe was named chief transformation officer, a newly created position to oversee implementation of long-term strategic initiatives.
Varnedoe was president of the Jacksonville bakery before leaving Flowers in 2000. He rejoined the bakery company in 2012 and most recently served as senior vice president of direct store delivery regions/sales.