Brightway Insurance said Dec. 17 that private equity firm GrowthCurve Capital acquired a majority interest in the Jacksonville-based insurance franchisor.
The company did not announce terms of the deal but said Brightway co-founders Michael and David Miller will retain a significant minority investment and will serve on the company's board of directors.
Mark Cantin, an insurance industry executive who has been working with GrowthCurve to identify investments in the industry, was named president and CEO of Brightway.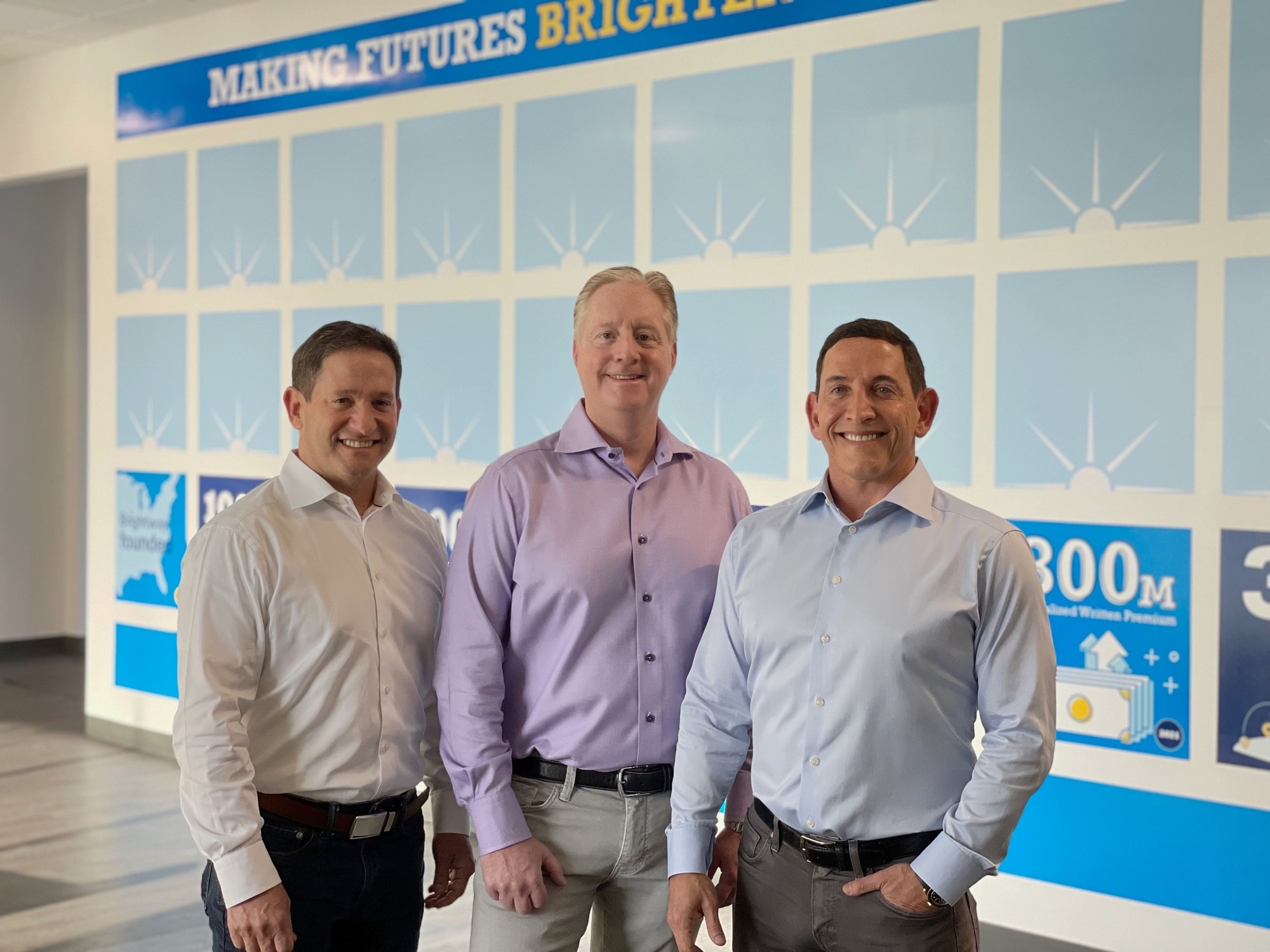 The Millers launched Brightway in 2008 and the company has 331 franchises in 29 states, managing almost $900 million in annual written premiums.
"We strongly believe that GrowthCurve is the right partner for Brightway to create a win, win, win for franchisees, customers and team members, and take the business to the next level given the firm's unique model of combining functional expertise with deep investment and industry experience," Michael Miller said in a news release.
New York-based GrowthCurve was formed in May by Sumit Rajpal, former global co-head of Goldman Sachs' merchant banking division.
Brightway "pioneered the franchisor model in the insurance space and has generated attractive outcomes for its franchisees, customers and carrier partners," Rajpal said in the release.
"We seek to accelerate the company's growth trajectory by leveraging the company's rich data assets and our expertise in AI, data enablement and digital transformation to introduce new solutions and capabilities to our franchisees and customers and to scale the platform nationally," he said. 
Brightway has 240 employees in Jacksonville.