The Downtown Investment Authority board will consider a $145,784 incentives package for a proposed bar and nightclub at a vacant retail space at 100 E. Adams St., once the home of Burro Bar and The London Bridge restaurant.
Hardwicks Bar will be the first LGBTQIA+ bar built in Jacksonville in 20 years, operator Tim Hoal and business partner Elias Hionides said April 7. 
"We have a huge population of LGBT in the (Duval) county and it's just really underserved," Hoal said.
 "It's being built on the shoulders of the people who worked so hard for gay rights before us."
According to a DIA term sheet released April 6, the forgivable loan and grant package will help finance new ceiling, flooring and bathroom installation, walls, millwork, HVAC and equipment for the operation of the business in the 3,479-square-foot space.
DIA and State Division of Corporations records show Shoppes of Lakeside Inc., the building ownership company, is led by Chris Hionides.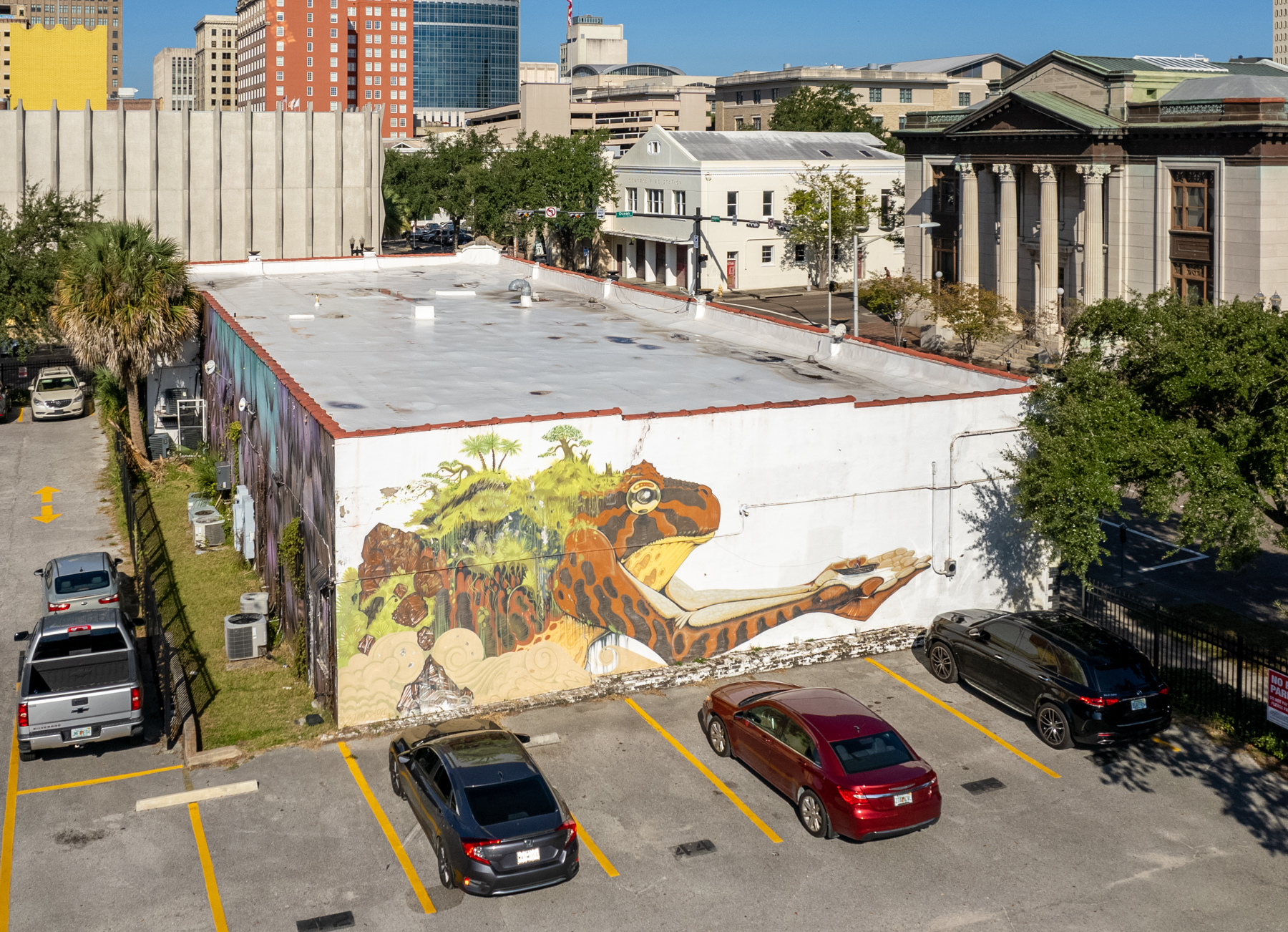 Elias Hionides also is vice president of Jacksonville-based property management company Petra, which is owned by his father, Chris Hionides. 
The bar business is owned by Hoal, Elias Hionides and Richard Trendel through Downtown Bar Concept LLC, according to state records.
The DIA incentives comprise:
• $100,00 Food and Beverage Retail Enhancement Program forgivable loan.
• $15,000 Sidewalk Enhancement Grant.
• $30,784 building facade grant.
The DIA board Retail Enhancement and Property Disposition Committee is scheduled to take an initial vote on the incentives April 13.
If approved, it could go to the full board for a final decision by April 20. 
The concept
Elias Hionides said he and his husband, Tod Knudson, are longtime friends with Hoal, and they started working on the Hardwicks Bar almost two years ago.
Hoal was bar manager at Park Place Lounge on King Street in Riverside for 12 years and worked for the now-closed Pier Cantina in Jacksonville Beach. 
When the former gay nightclub Metro Entertainment Complex closed in August 2021, Hoal said it created an opening for the Hardwicks Bar concept.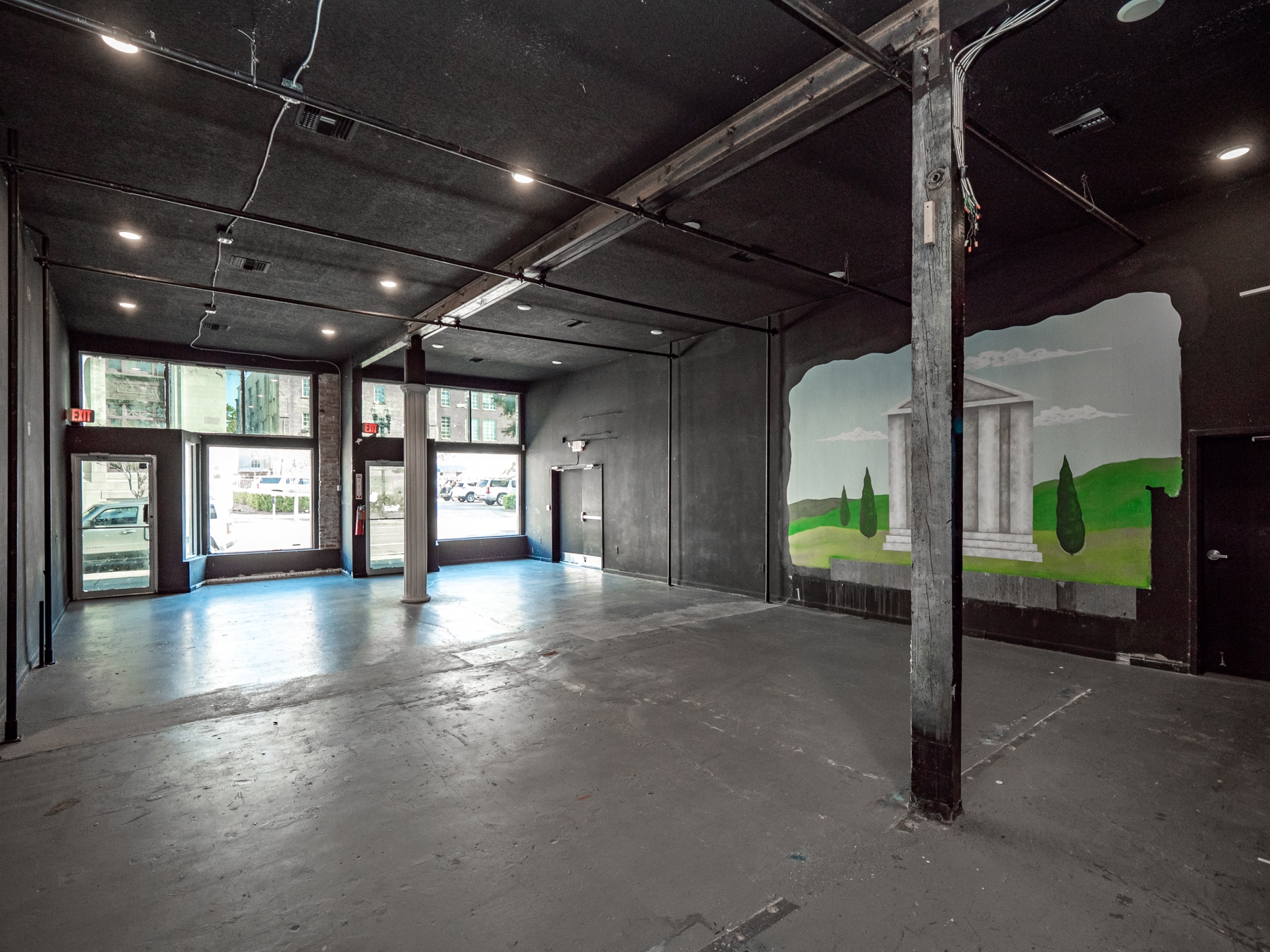 There are plans for a live DJ on weekends, but Hoal said there will not be enough space initially for dressing rooms to support drag shows or other live entertainment. 
He said the interior design will use photography, artwork and books to create an atmosphere.
"We want people to feel comfortable in anything from flip-flops and tank tops to tuxedos," Hoal said. 
Hionides said the name Hardwicks Bar is an homage to Jacksonville architect Taylor Hardwick, who designed the Haydon Burns Library, now the Jessie Ball duPont Center across Ocean Street. 
Hionides said he and Hoal were "automatically drawn to" the energy of the Mediterranean Revival-style architecture of the 100 E. Adams St. building that Duval County property records show was built in 1926.
The planned improvements include roll-up windows to allow patrons an outdoor feel while inside Hardwicks Bar and an unobstructed view of the midcentury modern architecture of the duPont Center.
Outdoor seating will be on the Adams Street side of the building, Hoal said.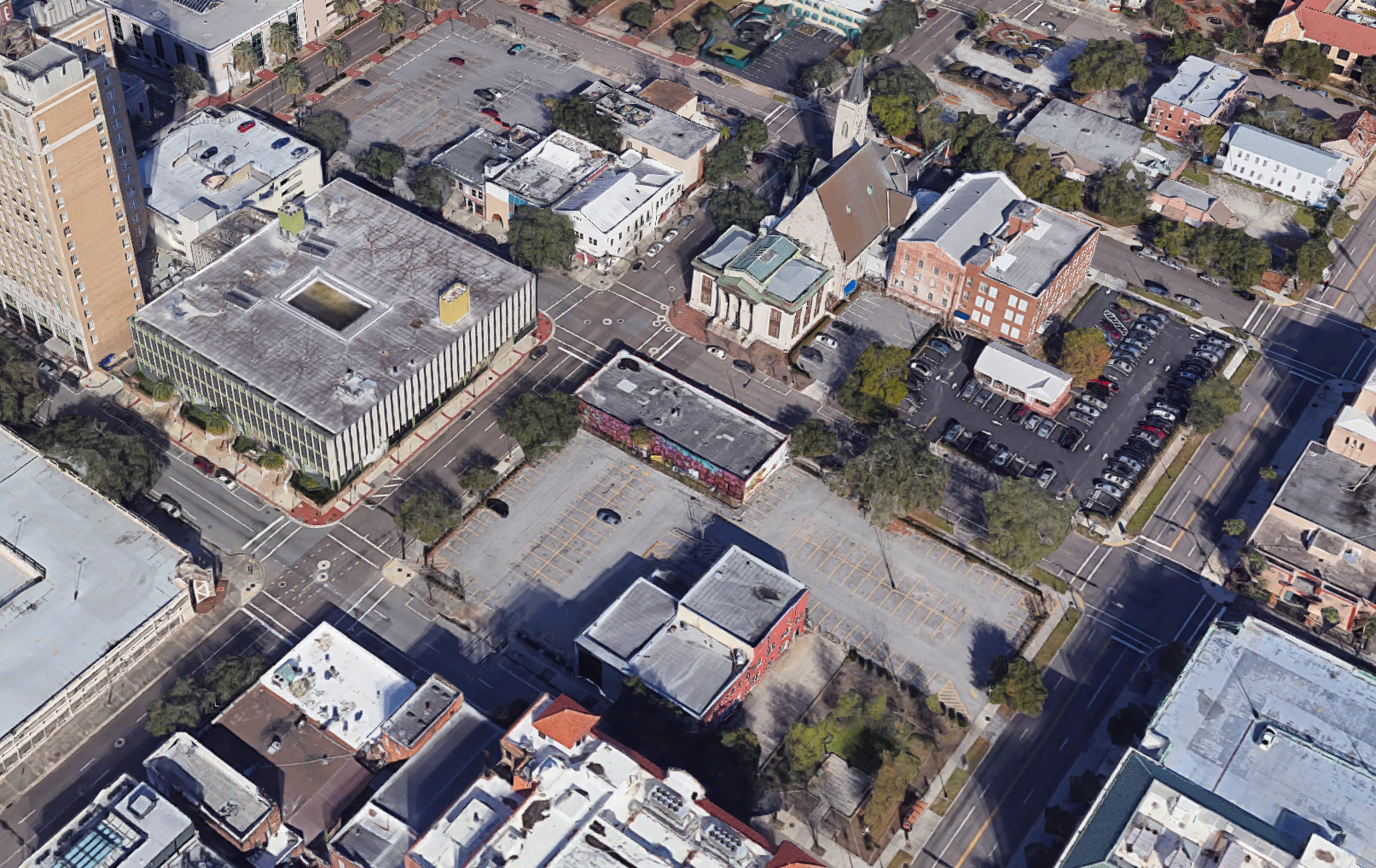 Infilling the Elbow District
According to Hionides, the building's other two retail spaces are leased, although he said he was not prepared to identify the tenants April 7. 
Hionides said he hopes filling the building will create more foot traffic in that area of Downtown's food, beverage and entertainment corridor.
"We're really trying to infill The Elbow District here," he said.
The forgivable loan will require Hardwicks Bar to have a minimum of 12 full-time employees and maintain 4 p.m. to midnight operating hours Monday-Friday and noon to midnight Saturday-Sunday, the term sheet says.
Petra also owns the nearby building leased by Ruby Beach Brewing Co. at 228 E. Forsyth St., to which the DIA awarded its first food and beverage and beverage forgivable loan for $75,000 in June 2020. 
Hionides said the exterior improvements to Hardwicks Bar will not change the design of the building enough to need approval from the Downtown Development Review Board. 
Depending on DIA and city permit approvals, Hoal said he hopes to open Hardwicks Bar in late fall before the 2022 holiday season.