Duval County hotels report room rate and revenue growth was average in November compared with last year, according to data released by Visit Jacksonville.
The average room rate increased $8 compared with November 2021 to $108.52.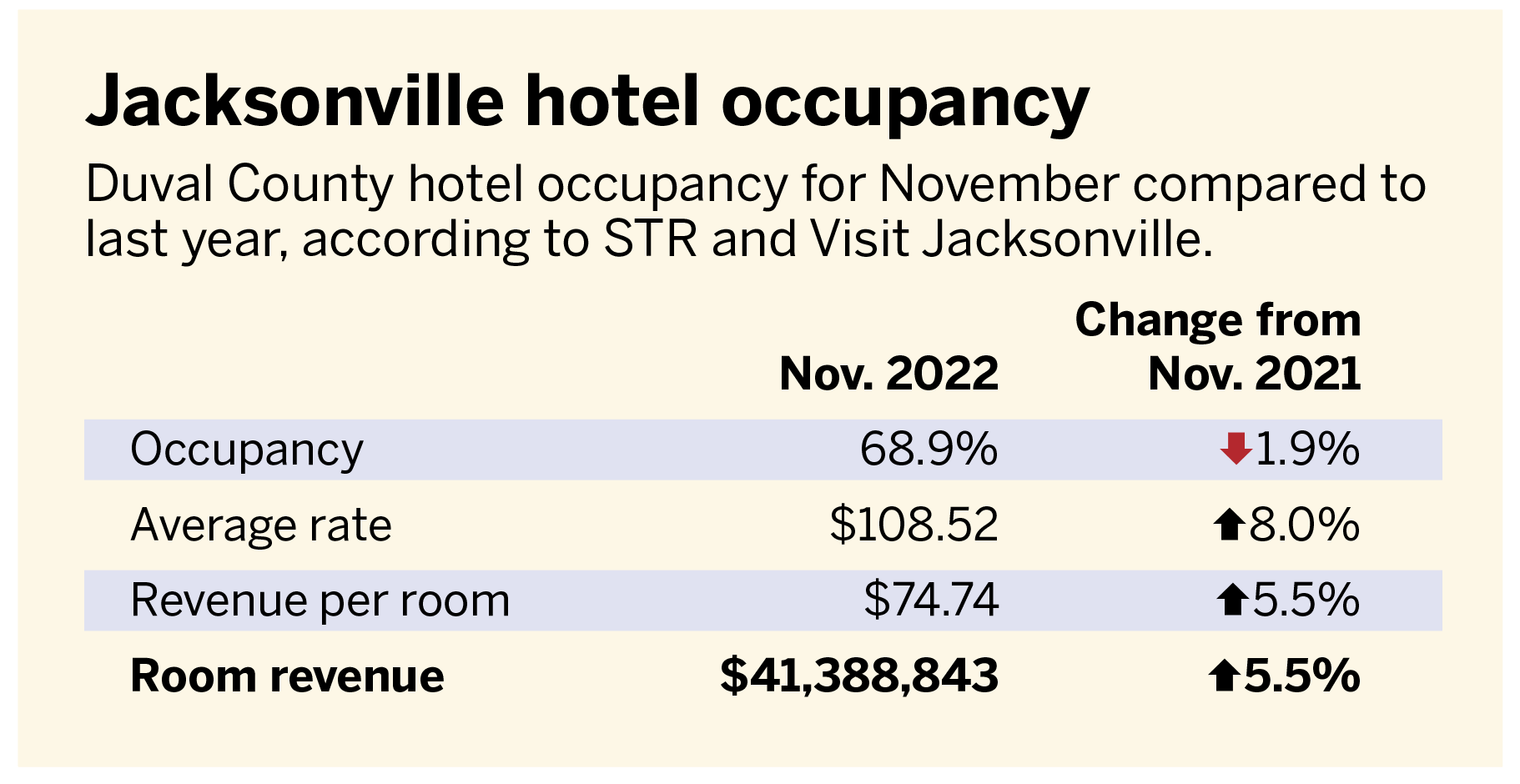 Properties reported a slight decrease in occupancy in November 2022 to 68.9%, attributed to cancellations and the postponement of travel because of Hurricane Nicole, which affected Florida in early November. 
All areas of Duval County saw revenue per room and average rate increases in November compared with November 2021. 
Westside hotels were the only properties that reported occupancy growth in November. 
Year-to-date, occupancy is 73%, up 1.9% over 2021. The average rate is up more than $14 year-to-date, to $112.92.
Room revenue is up 16.7% to $504,479,090, an increase of $72 million compared with the first 11 months of 2021.