The Museum of Science & History announced Dec. 21 the completion of the conceptual exhibit design plan for its new museum on the Northbank Downtown.
Design firm Local Projects led the six-month process working with the museum's leadership, the architect team comprising DLR Group, kasper architects + associates and SCAPE, community partners and subject matter experts.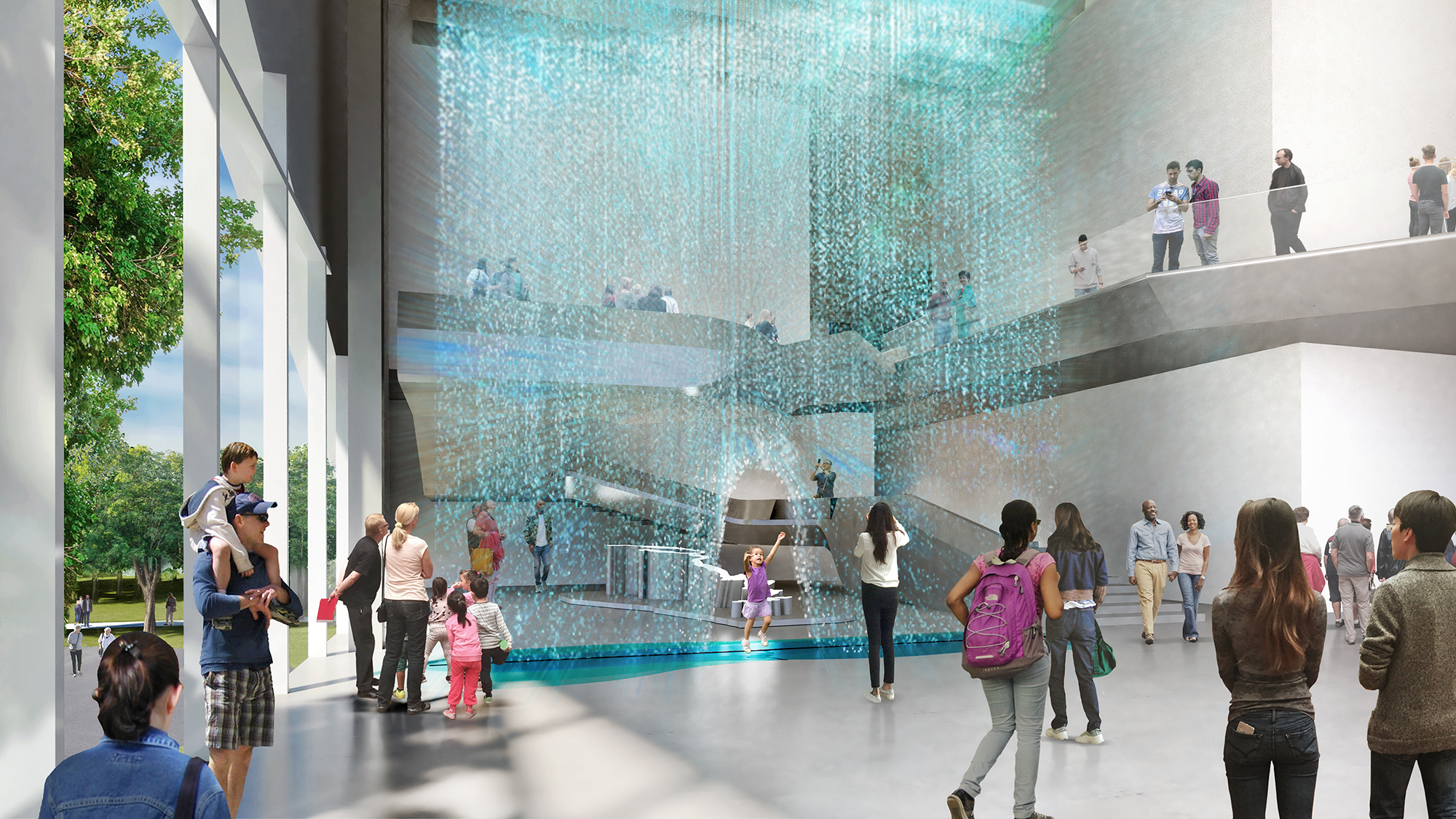 "Crafting the exhibit design plan for MOSH has been an incredibly collaborative and creative process. We believe the approach will spark curiosity about nature, culture and innovation for visitors of all ages in a way that honors and reflects the local context," Eric Mika, creative director of local projects, said in a news release.
"This plan makes imaginative and deliberate use of every square foot within our new building's design. I am even more energized to enter this next phase of the public review and approval process, knowing that the visitor experience has been so thoughtfully articulated," Bruce Fafard, MOSH CEO, said in the release.
The design includes a "river drop" — a two-story water feature representing the 27-foot drop of the St. Johns River from its source to the sea. Pathways through the museum mimic the river's role in connecting the region. Along the way, themed collections and content "islands" will celebrate Northeast Florida's nature, innovation and culture.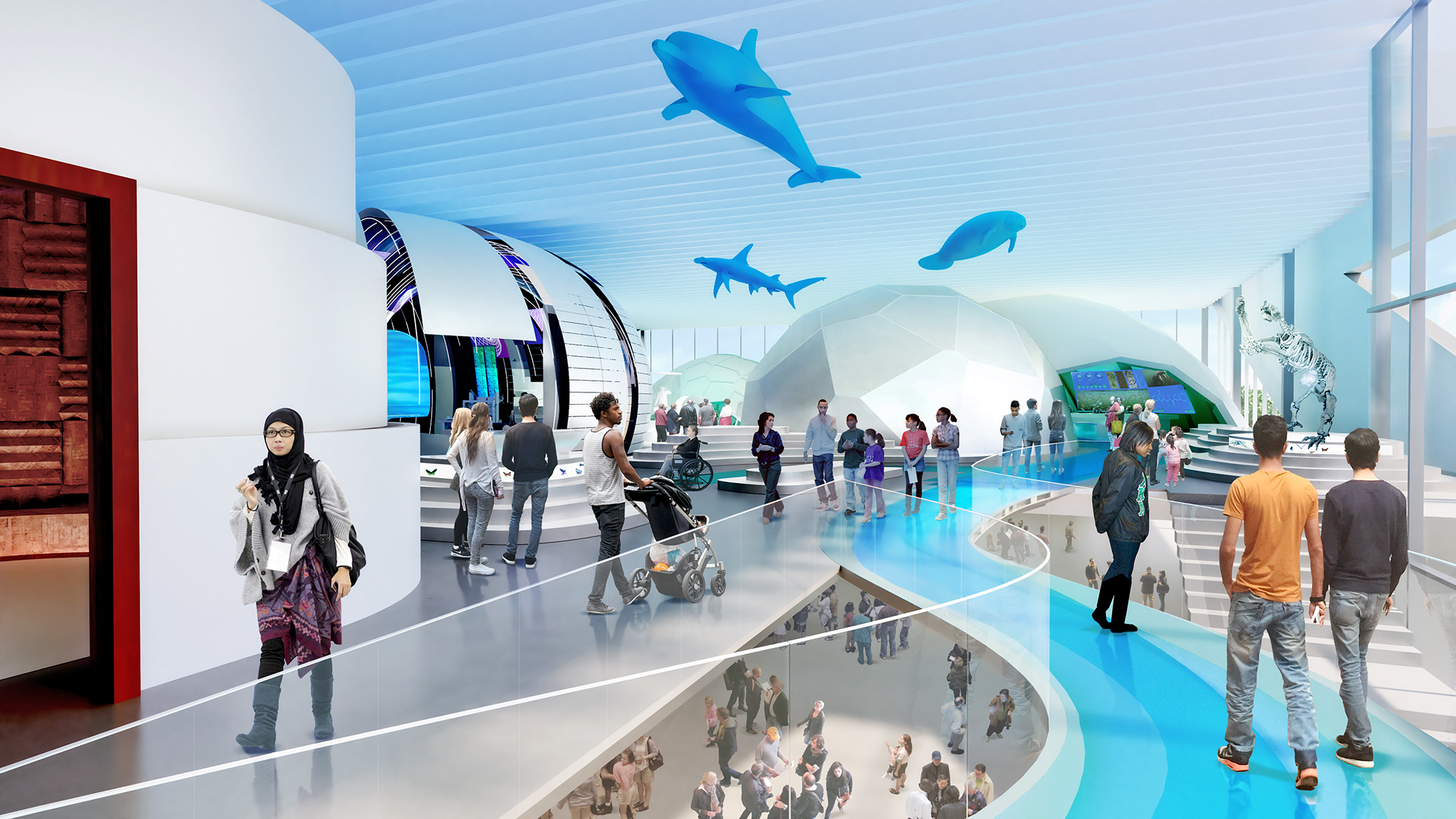 Each island will feature a permanent gallery, an interactive anchor exhibit and four supporting exhibits. The approved anchor exhibits within the new museum:
• The River Lab, an interactive space with augmented reality and analog observational tools to allow visitors to explore the science behind the St. Johns River.
• The Mission-Based Maker Space, a "choose your own adventure" area where visitors can tackle four engineering challenges.
• Story Map, a room-scale map of the Jacksonville area presenting interactive layers of content including art, films and other cultural artifacts.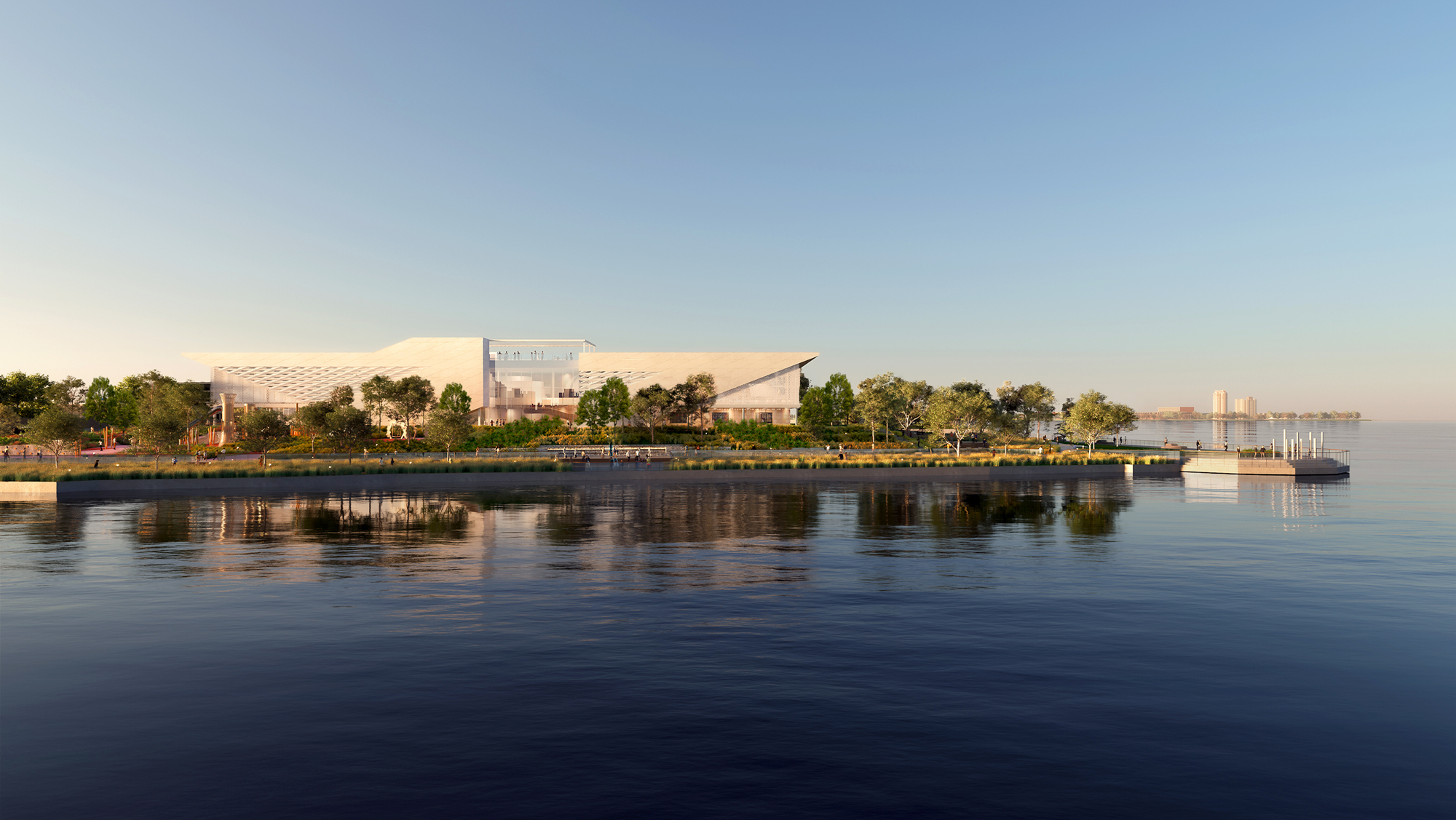 "Throughout this process, we had the opportunity to hear from leaders at the forefront of the region's growth — as well as communities whose stories are long overdue for a broader audience," Amanda White, director of content at Local Projects, said in the release. 
Subject matter experts consulted throughout this process included: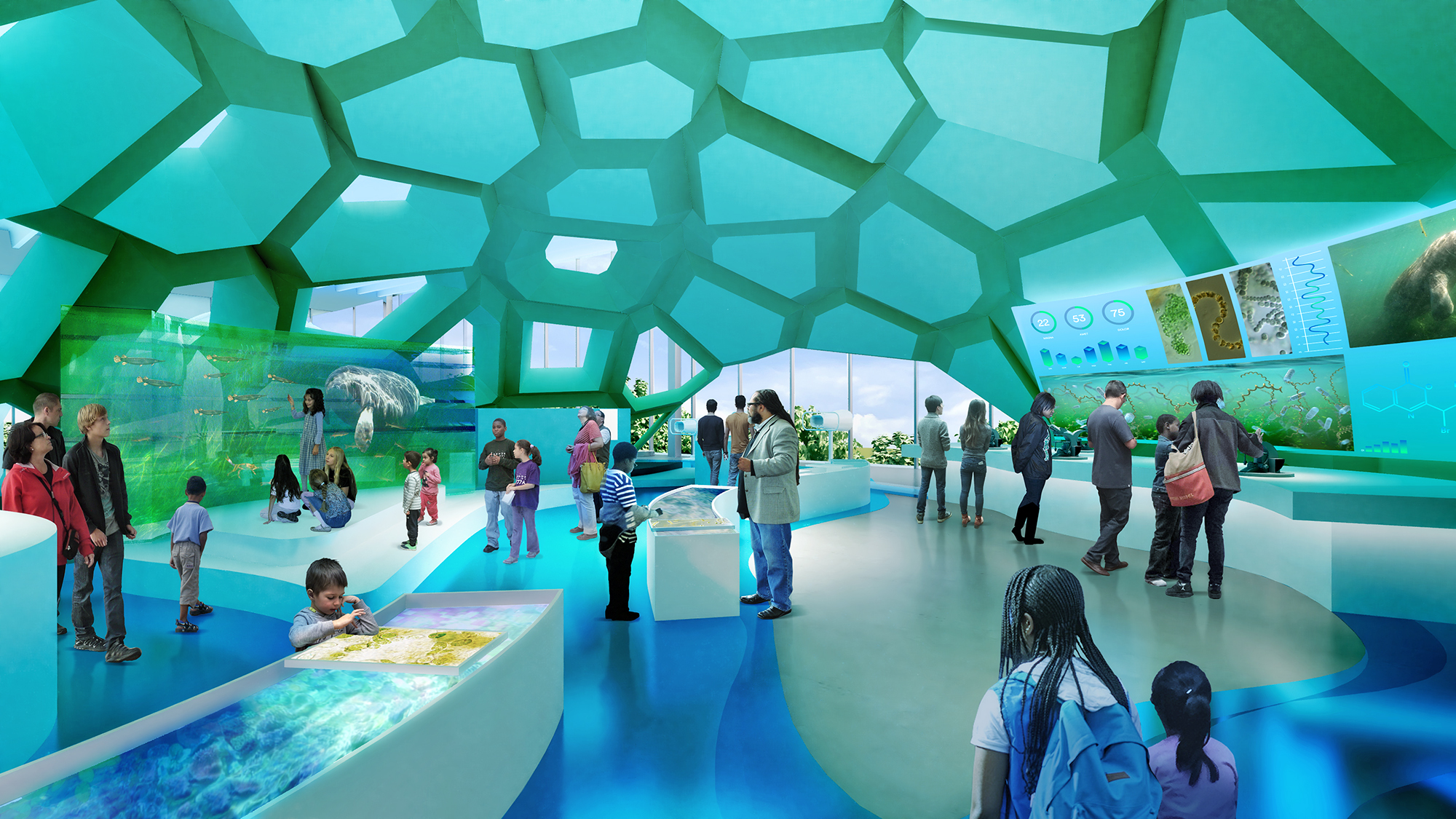 • Nature Island: Kay Ehas, Groundwork Jacksonville; Ryan Hixon, MOSH trustee; Nick Primrose, JAXPORT; Quint White, Jacksonville University and OCEARCH; and Lisa Rinaman, St. Johns Riverkeeper and MOSH trustee.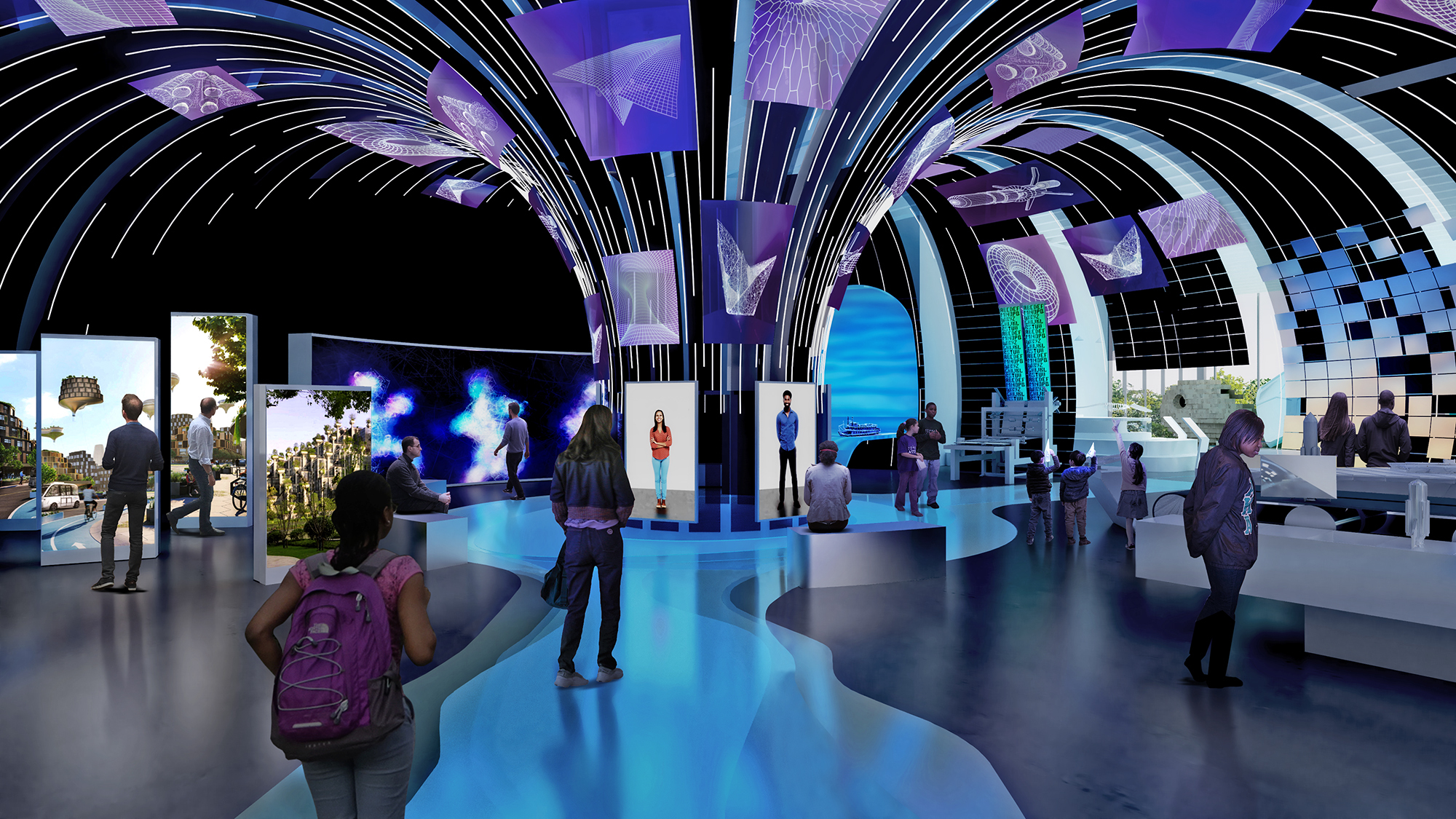 • Innovation Island: Kelly Dyer, SourceFuse Technologies; Britt Morgan-Saks, MOSH trustee; Khwaja Shaik, MOSH trustee and IBM Thought Leader; and Brian Zoellner, NEFSTEM and University of North Florida.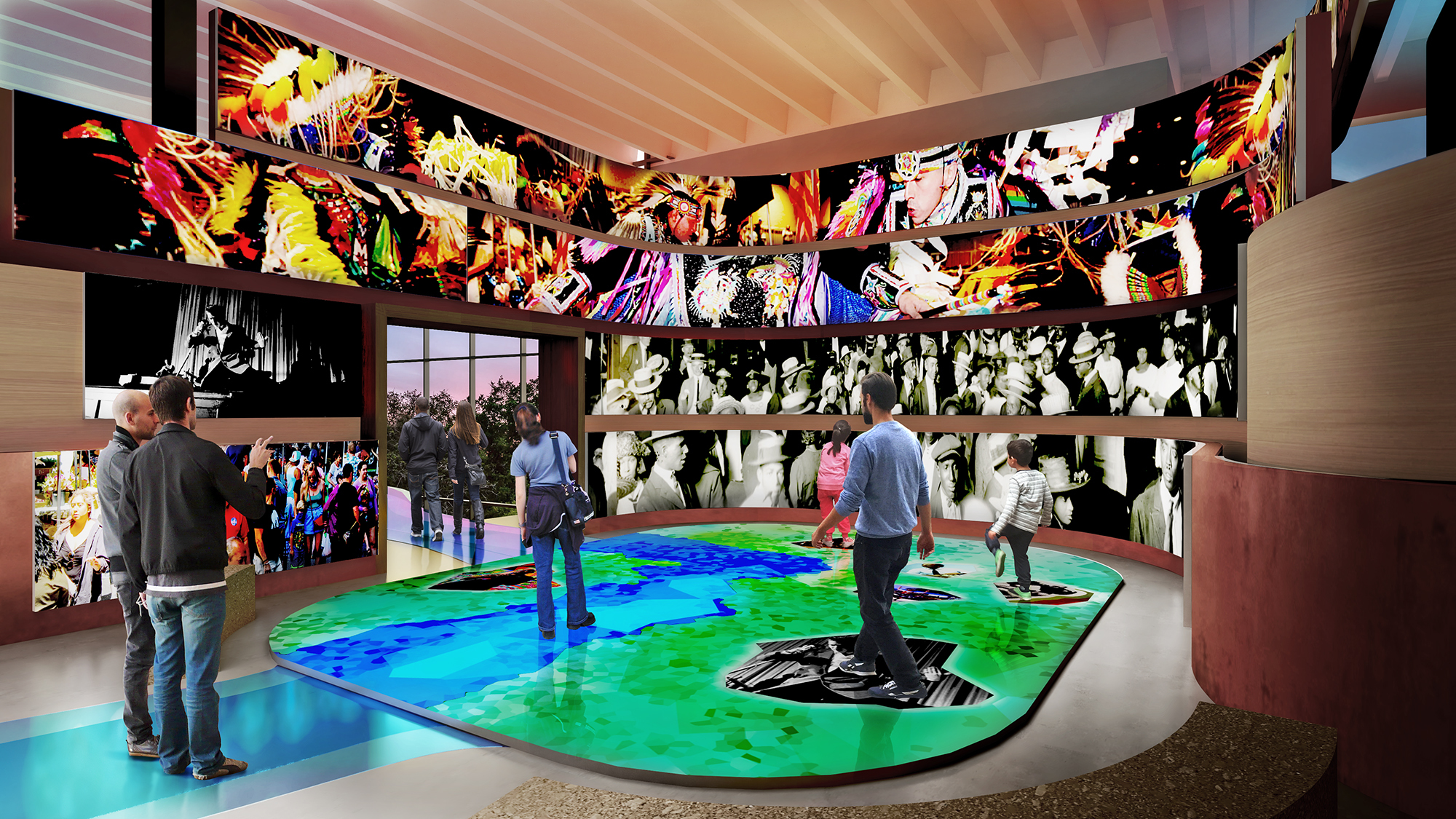 • Culture Island: Alan Bliss, Jacksonville Historical Society; David Jamison, Edward Waters University; Tim Johnson, MOSH trustee; Agnes Lopez, MOSH programming partner; Kailea Myrick, Ritz Theatre & Museum; ReGina Newkirk Rucci, 904WARD; Shawna Newman, MOSH programming partner; Brian Wolfburg, MOSH trustee; and Larry Yazzi, MOSH programming partner.
MOSH has operated in its current location on the Southbank since 1969. Projections estimate that by building a new facility at the Shipyards, MOSH will be able to serve 469,000 visitors, a 168% increase over pre-pandemic numbers, each year. 
Museum leaders received site plan approval from the Downtown Investment Authority's board of directors on Dec. 21. Plans are expected to undergo a full review by City Council in early 2023.