Ernest Prencke waited to buy his condo in The Plaza Condominium at Berkman Plaza on the Downtown riverfront until the former owners of the unfinished high-rise next door, the Berkman Plaza II, settled a contract dispute in 2019.
Owner 500 East Bay Street LLC and Choate Construction Co's plans for the 18-story shell structure did not materialize and the structure continued to stand incomplete. 
Prencke, treasurer of The Plaza Condominium Association at Berkman Plaza Inc., watched and waited March 6 with about 75 of his neighbors, city officials and reporters as implosion crews sounded a horn to bring down the 15-year-old high-rise on the Northbank.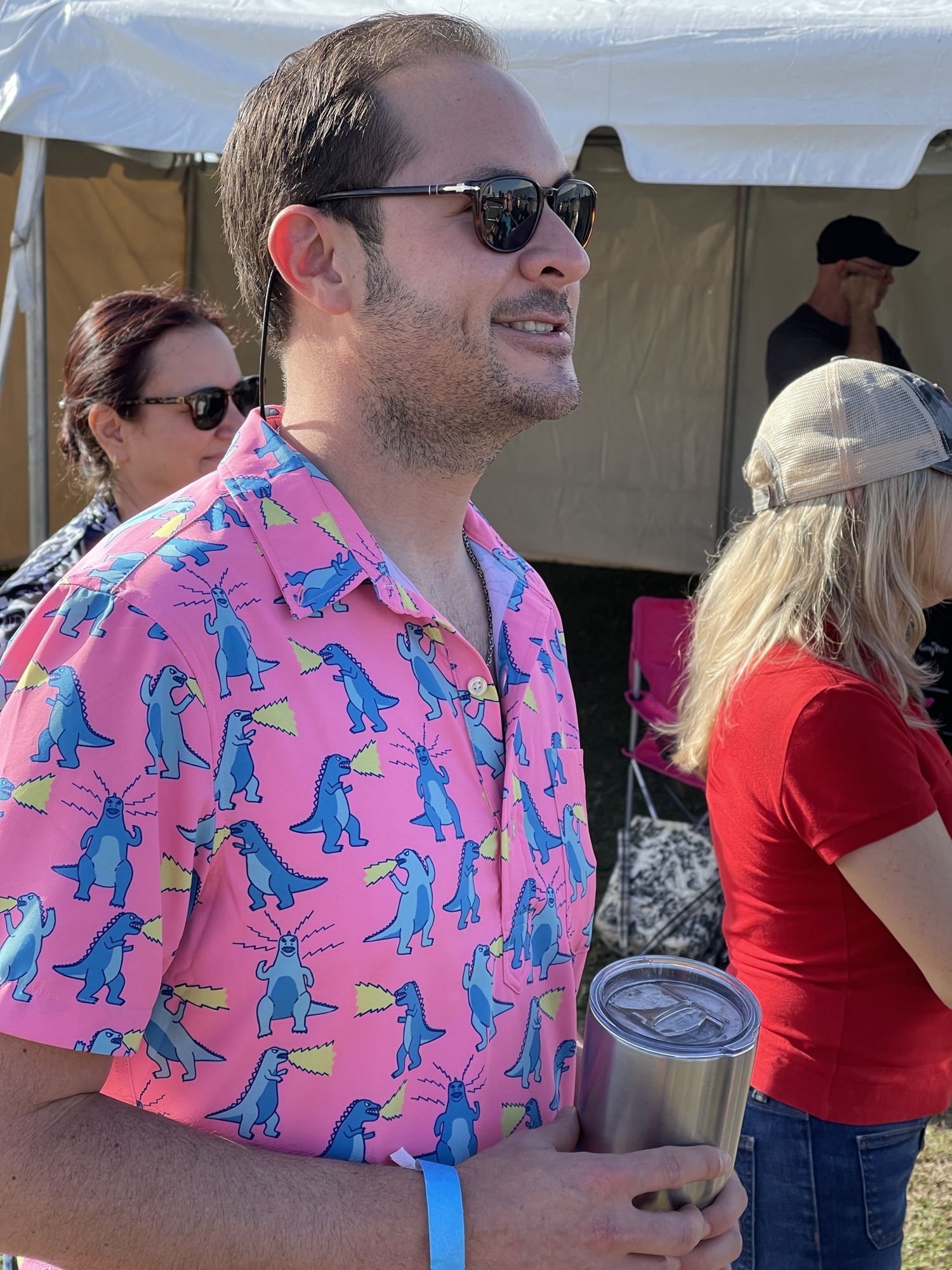 To him, the city's move to demolish the building at 500 E. Bay St. after nearly 15 years was "the thundering sound of rising property values."
"It's long-awaited. It's finally taken this awful blight away from our neighborhood," Prencke said.
"I walk my dog in front of it every day, look at it and I'm just amazed at the waste and how Jacksonville let it go for so long."
The city took over the implosion from owner PB Riverfront Revitalization of Jacksonville LLC in January after months of delays.
The City Council approved a $1.2 million emergency appropriation Jan. 12 for the Curry administration to pay PB Riverfront's demolition contractor, Pece of Mind Environmental Inc. and implosion subcontractor Controlled Demolition Inc., to finish the work.
Watching from rooftops
City officials and residents of The Plaza stood on the Shipyards property, several hundred feet away, to watch the 10 a.m. implosion. 
More onlookers positioned on nearby rooftops and in dozens of boats in the St. Johns River just outside of the Jacksonville Sheriff's Office official exclusion zone to watch what many saw as an eyesore in the Downtown skyline fall. 
Jacksonville Mayor Lenny Curry, Council member Reggie Gaffney and the daughters of demolition company owner Steve Pece, 7-year-old Haven and 6-year old Blythe, pushed the ceremonial plunger to signal the explosion after a 60-second countdown.
"It's like victory," Curry said after the blast.
In remarks before demolition, Curry paid tribute to Willie Edwards III, a 26-year-old worker whose death during the collapse of the Berkman II's parking garage in 2007 stopped the building's construction.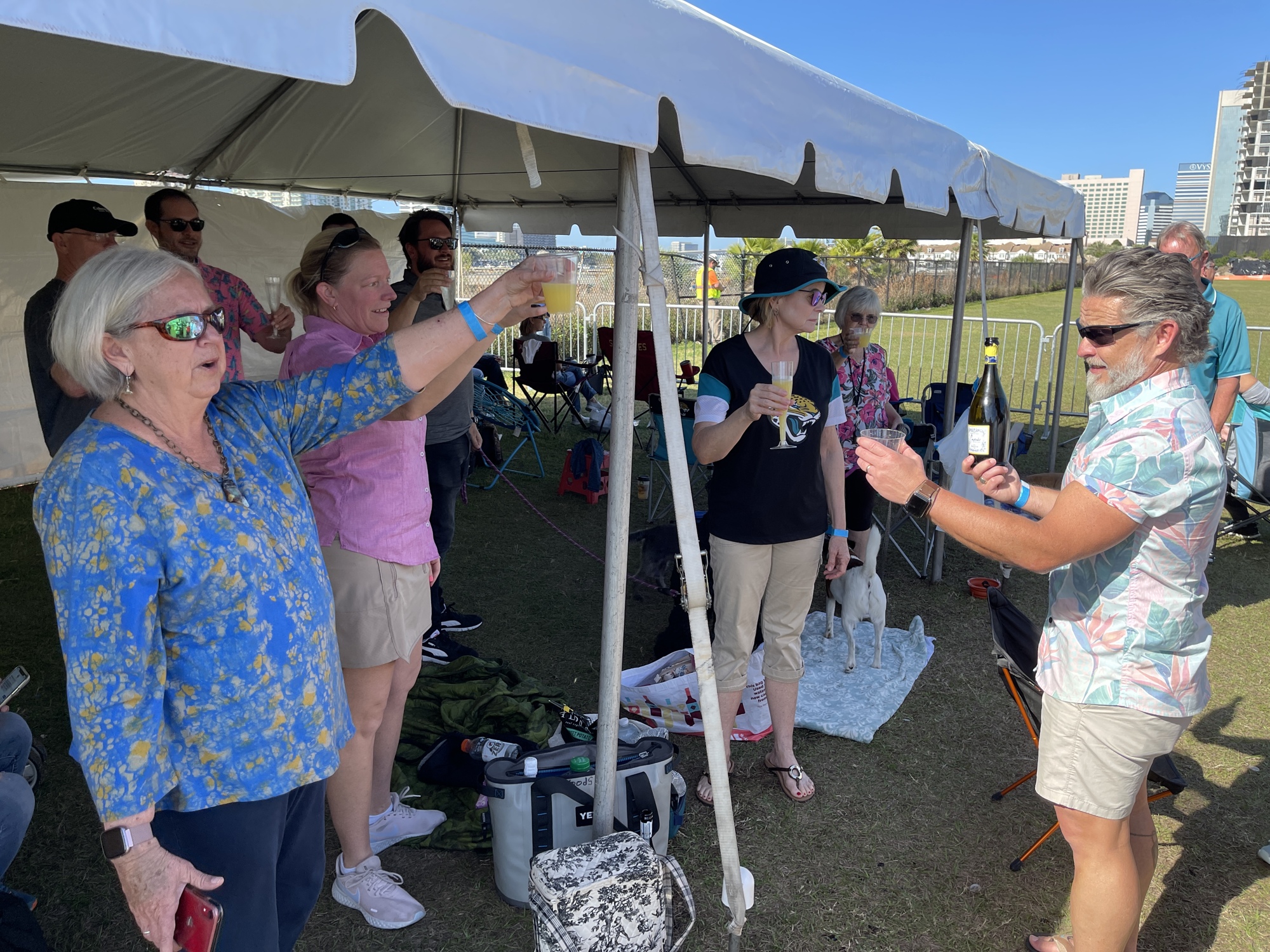 The incident injured two dozen people.
"What was supposed to be a beautiful, cutting-edge addition to our Downtown real estate quickly turned into a nightmare and has continued to sit unfinished plaguing Jacksonville for 14 years," Curry said.
The mayor called the Berkman II implosion "a much-needed step in the transformation of our Downtown." 
"You cannot be a suburb of nowhere. I remain committed to shaping Jacksonville's skyline and the removal of this building will free up vital resources and capacity to offer new opportunities within our Downtown," Curry said.
Before the implosion, Gaffney said that he hopes taking the Berkman II down will bring closure to Edwards' family. 
 "I haven't spoke to them in years because it's embarrassing for me as a leader to not deliver what I thought would be an easy process," Gaffney said. 
"But the good news is, through God's grace, I did. Today it's coming down." 
How it came down 
It took 22 seconds and 1,200 pounds of dynamite for Pece of Mind and CDI to implode the structure. 
Pece said it was the result of 4½ to 5 months of preparation by 100 workers. 
Crews drilled 1,200 holes in the Berkman II's support columns to house dynamite blast caps and wrapped portions of the structure in chain- length fencing geofabric to ensure debris fell straight down, he said.
Pece said his team coordinated with JSO, city officials and The Plaza owners to make sure everyone "had a level of comfort" with the process. 
The contractors used a dirt berm to keep any rolling debris from hitting The Plaza, covered utility infrastructure with steel plates and put plastic coverings over the JSO parking garage across Bay Street.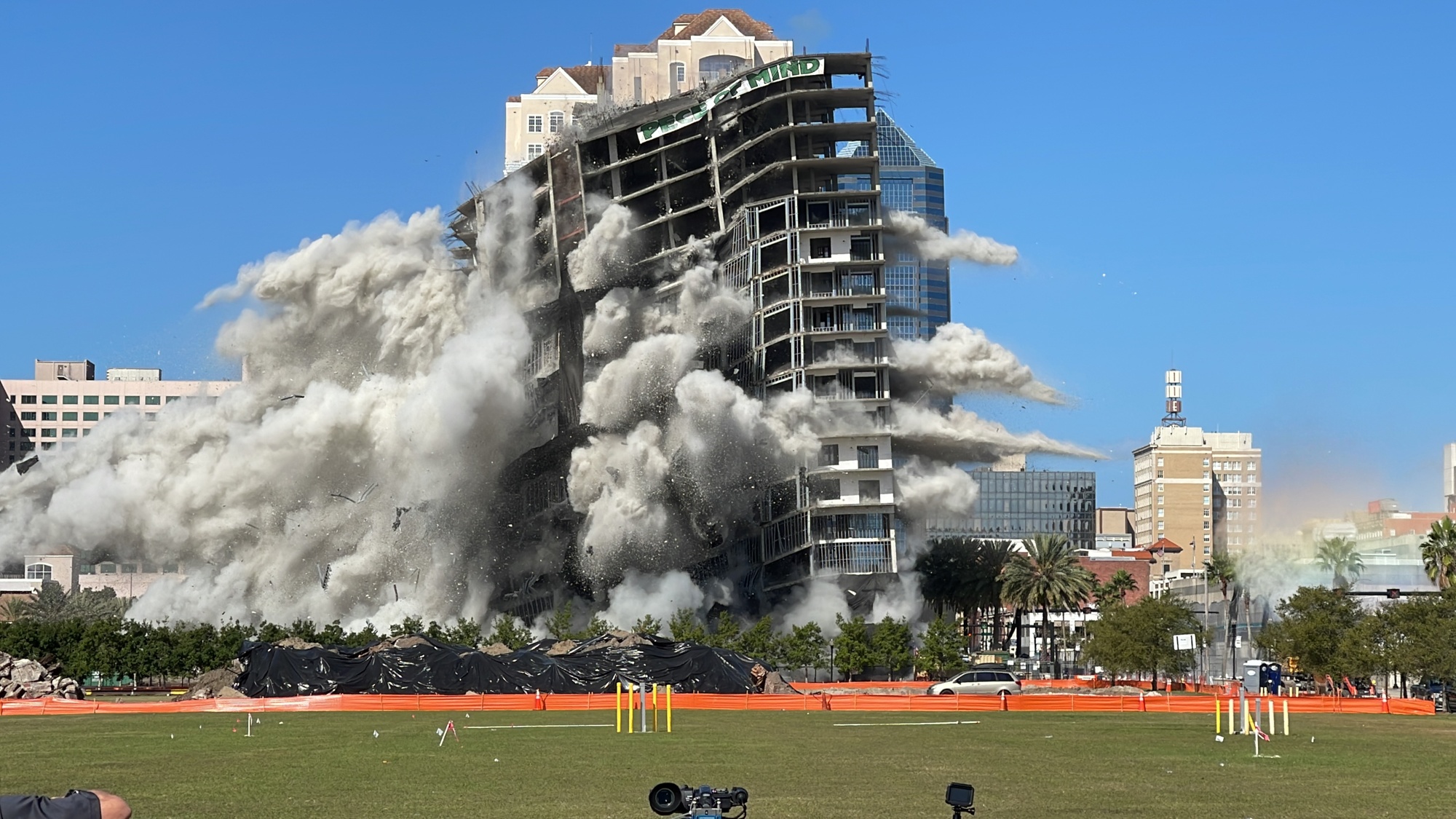 City Chief Administrative Officer Brian Hughes said March 3 that it could take up to six weeks for crews to clear the debris from the site but the goal is a month. 
The Berkman II was Pece of Mind's first implosion in the company's 25-year history, Pece said.
They specialize in high-reach mechanical demolition, which they used until June 2021 when the upper floors "pancaked" and caused a work stoppage for safety issues.
Pece said his company considers implosion a "last resort." 
"When we first started using the high-reach excavator in conventional demolition, we noticed the building wasn't acting the way it's supposed to," Pece said. 
"That's when we stopped and had our engineer do an analysis and decided implosion was the safest way to take the building down." 
Pece said he had not worked with a building that's been exposed as long as the Berkman II and there have been other issues. 
Pece of Mind is in dispute with PB Riverfront for what the contractor claims is a $1.57 million unpaid bill for demolition prep work.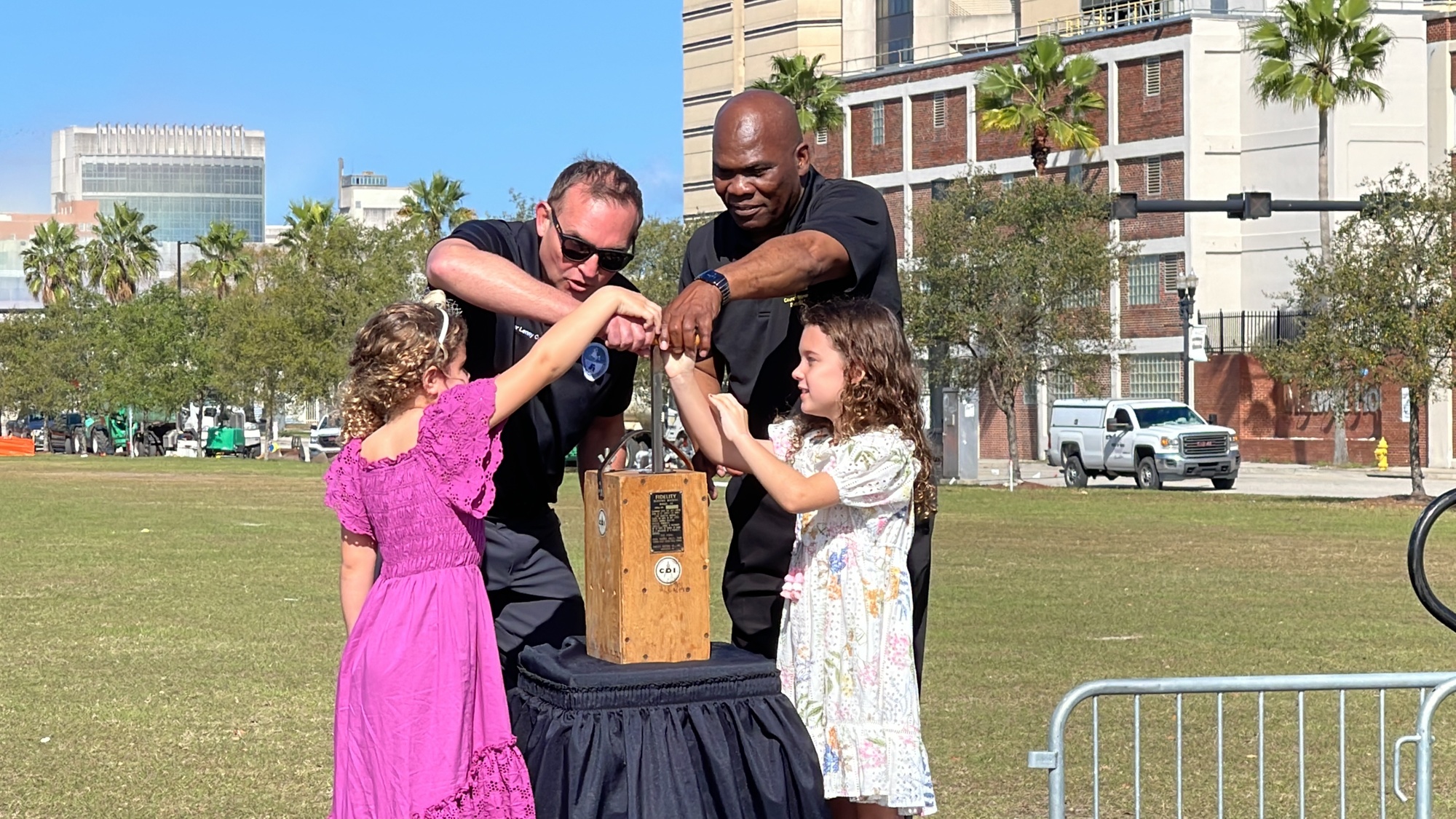 "In 25 years, I can probably count five projects on my hand that I'll always remember and this will definitely be one of them," Pece said.
"Like anything else, certain projects kind of bleed into the family. Because of all the issues we've had on the project."
Under a tent before the blast, residents of The Plaza uncorked champagne bottles and drank mimosas to celebrate as a countdown clock on a LED screen ticked down.
Brad and Bernie McGuire said they were not concerned about damage to the building where they've lived for five years. 
Before the implosion, Brad McGuire said he watched videos on YouTube of CDI razing other high-rises around the world. 
He said whatever replaces the Berkman should bring more people Downtown. 
"Any kind of development is good development Downtown that will bring more residents because we need more residents," he said.
 "Hit that magic 10,000 (number)." 
That is how many residents the city and JAX Chamber officials consider the necessary Downtown density for sustainable growth.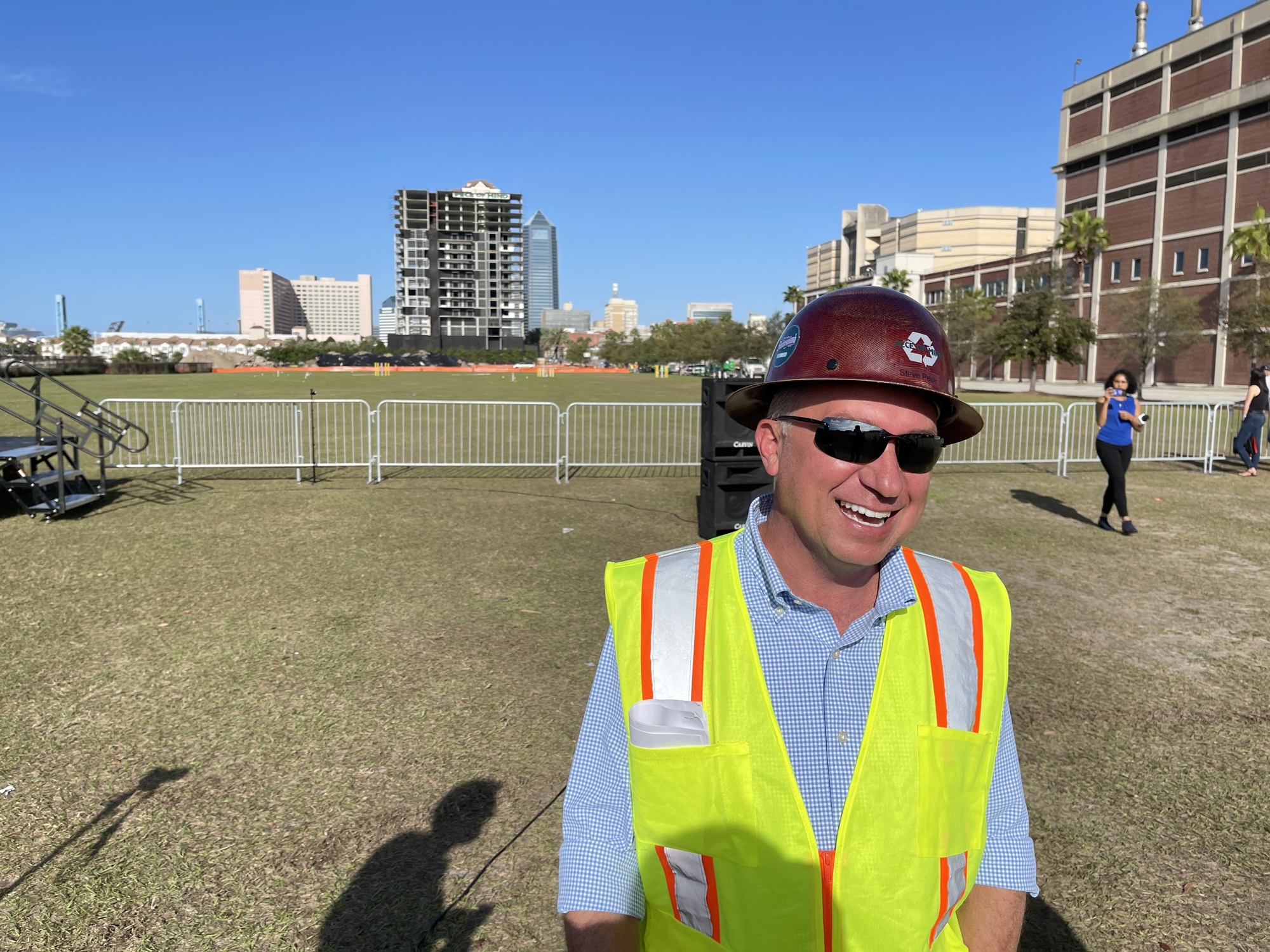 Owner watch party
PB Riverfront Revitalization of Jacksonville LLC manager Park Beeler and his team were not at the official city demolition site. They held their own watch party on the sixth-floor pool deck at The Strand apartment building on the Southbank. 
There, Beeler and project architect KBJ Architects Inc. released renderings for their latest plans for the Berkman site — a $170 million, 40-story tower with condominiums, apartments and retail space.
KBJ President Tom Rensing said March 6 that they plan for the tower to be 550 feet "but it could be taller." 
PB Riverfront bought the Berkman site for $5.503 million in April 2021. The company delayed and rescheduled the implosion three times between Oct. 17 and Jan. 3. 
On Jan. 13, the city codes adjustment board denied the building owner's appeal of the city's condemnation order after the company's repeated delays to bring it down.
Hughes said March 3 the city reached a settlement with Beeler that caps the company's lien for the demolition cost at $2 million. 
Hughes said Beeler will have 90 days to settle the final lien cost after the site is clear of debris before the city would have the right to foreclose. He said the city wants to work with PB Riverfront to make sure a redevelopment plan is successful.
Despite the legal and financial issues, Beeler said March 6 "at least the building is down." 
"The first thing we had to do was get the building down," Beeler said. "And there was so much uncertainty about how that was going to happen."
Beeler said he wants to take the design to the city Downtown Development Review Board for conceptual design review by next month. 
He said PB Riverfront also plans to announce a developer team's engineer, construction contractors and possibly "a joint-venture partner" in a news conference within a month.