Escorted into the courtroom in handcuffs and chains, former JEA Managing Director and CEO Aaron Zahn and former CFO Ryan Wannemacher pleaded not guilty March 8 to federal conspiracy and wire fraud charges linked to the attempted sale of the city-owned utility in 2019.
Zahn, 42, and Wannemacher, 40, were indicted March 2 on one count each of conspiracy and one count each of federal wire fraud.
The former utility executives were released March 8 and left the Bryan Simpson U.S. Courthouse Downtown after each posted a $100,000 bond.
Zahn and Wannemacher appeared together before U.S. Magistrate Judge Monte C. Richardson in Courtroom 5C.
The indictment documents unsealed March 7 allege Zahn and Wannemacher worked together to devise a Long-Term Performance Unit Plan that would have paid them, some unidentified JEA employees and "certain others" millions of dollars in bonuses had the utility been sold.
The JEA board of directors stopped the sale process Dec. 24, 2019, a few days after JEA halted the bonus plan.
The indictment alleges Zahn and Wannemacher worked together to craft a formula that would tie the value of the performance units to the value of JEA.
Assistant U.S. Attorney Tysen Duva read the indictment and represented the United States during the initial appearance, arraignment and bond hearing.
He sat in the courtroom with two FBI agents involved in the case.
Zahn's attorneys are Brian Albritton of  Phelps Dunbar LLP and Eduardo A. Suarez of the Tampa-based Suarez Law Firm.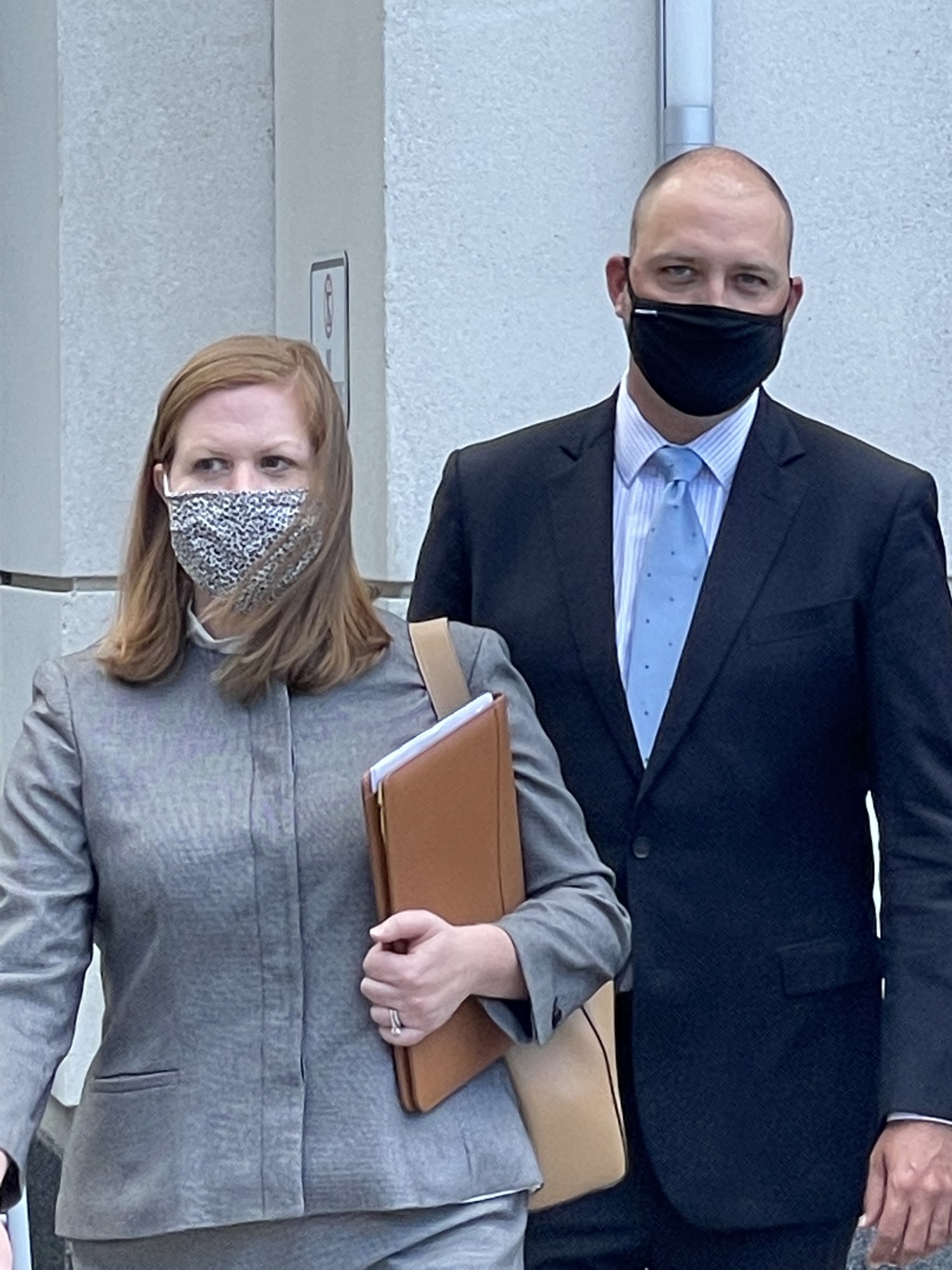 Attorneys James E. Felman, Katherine Earle Yanes and Brandon Kyle Breslow of the Tampa-based law firm Kynes Markman & Felman and Catherine M. Licandro of Murphy & Anderson in Jacksonville are representing Wannemacher.
As a condition to Zahn's release, the U.S. Attorney's Office and Richardson agreed with a request from Zahn's attorneys to allow the defendant to travel with his family on a preplanned, prepaid vacation to the Bahamas before surrendering his passport.
After he returns, Zahn's travel will be restricted to within the U.S., Duva said.
Wannemacher surrendered his passport to his attorney and is restricted to travel inside the U.S.
Zahn's attorneys asked to approach Richardson when the judge asked a question regarding Zahn's prescription medications.
After the brief conference, the judge said he would read the pretrial report and did not disclose the medications Zahn is taking.
The judge asked Zahn if the medications would impact his ability to proceed with the hearing or impact his understanding of the charges. Zahn answered, "no, your honor."
Attorneys for Zahn and Wannemacher did not waive their clients' right to petition the court for a change of venue in the case, that, if granted, would move the potential trial out of Jacksonville.
If found guilty, the assistant U.S. Attorney said Zahn and Wannemacher each could serve a maximum of 25 years in prison with a $500,000 fine and up to three years of supervised release if their sentences are served consecutively.
A federal conspiracy charge has a maximum penalty of five years in prison, up to a $250,000 fine and up to three years of supervised release. A maximum of 20 years in prison is possible for wire fraud.
The court set a May 2 trial date for Zahn and Wannemacher.
Richardson set a March deadline for federal prosecutors to complete discovery and provide the evidence in the case to Zahn's and Wannemacher's legal teams.
Other motions must be filed by April 5 and a status conference that could affect the trial date is scheduled for April 18 before U.S. District Judge Brian Davis.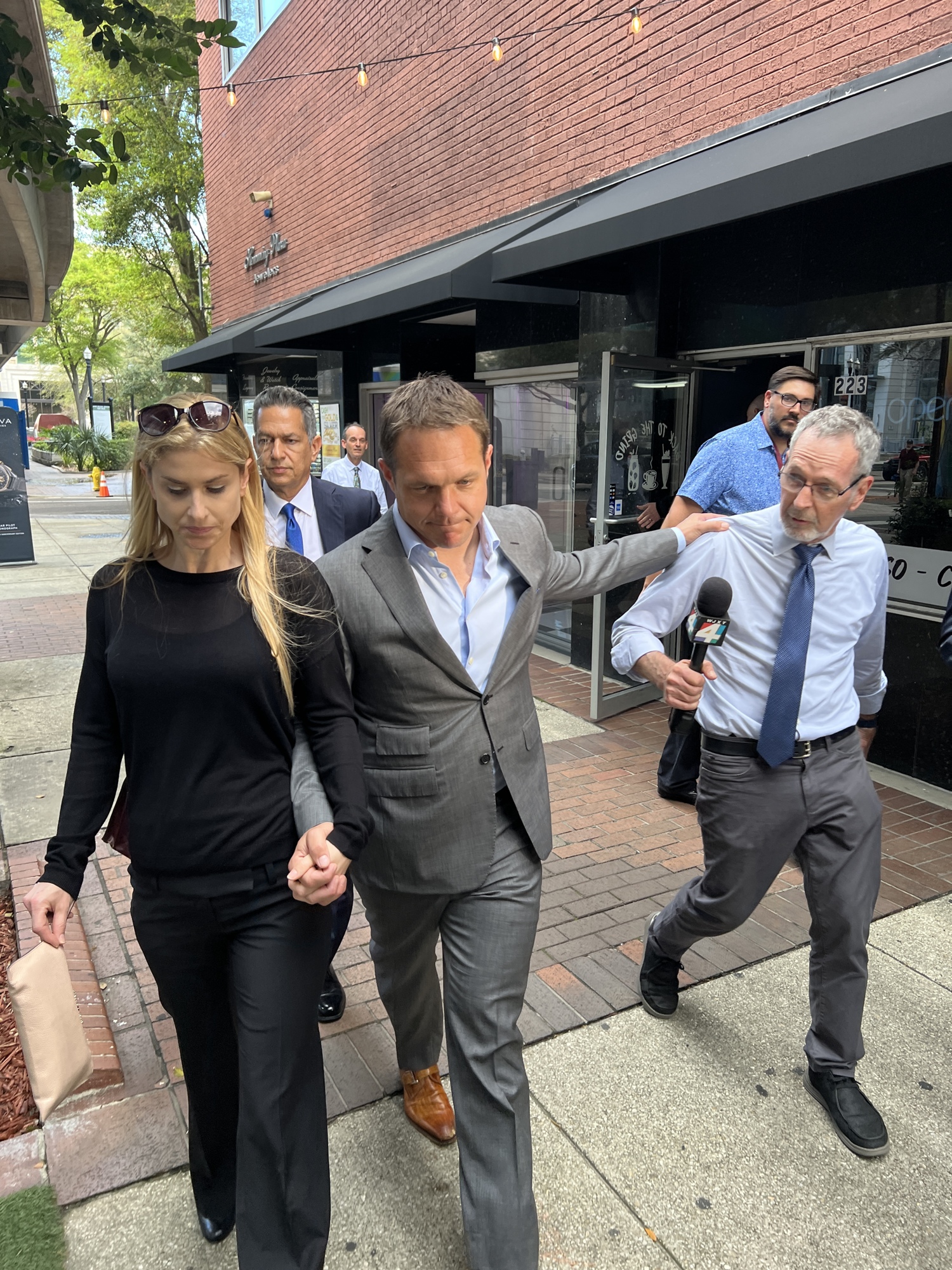 Zahn and Wannemacher entered the courtroom wearing face masks and limited conversations to their attorneys and answering questions from the judge.
Before the hearing began, Zahn leaned back and blew a kiss through the mask to his wife sitting in the back of the courtroom.
Attorney Steve Busey of Smith Hulsey & Busey attended the court proceedings. He was contracted to conduct the Jacksonville City Council's yearlong independent investigation into the attempt to sell JEA.
An attorney for JEA and the city Office of General Counsel sat next to Busey in the courtroom.
Zahn and Wannemacher did not respond to questions from a pool of news media waiting outside as they exited the courthouse.
Zahn left the courtroom holding hands with his wife. Zahn's only interaction with reporters was to place his hand on the shoulders of two television journalists in a group of news reporters asking questions seconds before he and his wife got into a car waiting along Hogan Street.
Wannemacher left the courthouse with his attorneys.