The project: Design-build a 12,626-square-foot Class A office and 27,501-square-foot crane workshop.
Size: 40,127 square feet
Completed: July 22, 2022
Cost: $9 million
Architect: Ebert Norman Brady (ENB) Architects, Jacksonville
Contractor: Carlton Construction Inc., Fleming Island
Mobro Marine makes changes with eye on the future
You have to look up to take in the fleet of cranes at Mobro Marine in Green Cove Springs. The marine company's new crane workshop consolidates space for repairs and refurbishment of that fleet. 
It was built to accommodate the largest, which has a lifting capacity of 450 tons. The workshop has two crane repair bays, two general maintenance bays, maintenance and engine shops, parts storage and an employee lounge and training area.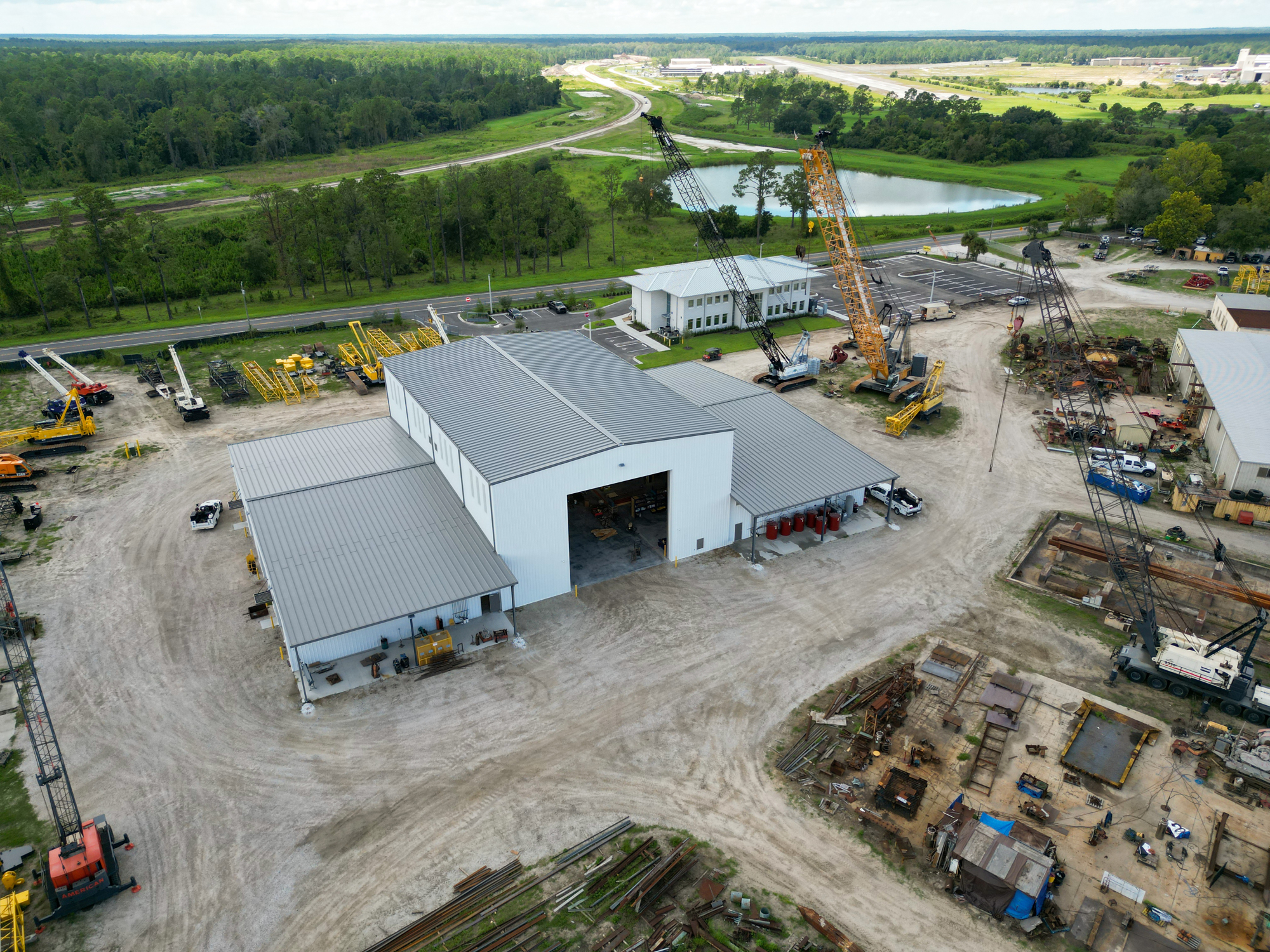 The new office building at Mobro's entrance more than doubles the space of the previous one, which was more than 50 years old.
Two miles west of the Shands Bridge, the building is easily in the view of motorists on Leonard C. Taylor Parkway and has added a recognition factor to the 30-acre site.
The modernization efforts are also a nod to the future of the family-owned business, founded by Maxey Dell Moody Jr. in 1962, and its next generation of leaders.