Midwest Industrial Funds, which said in January it intends to develop a speculative building in Jacksonville, applied to the St. Johns River Water Management District for a permit for a 336,960-square-foot warehouse in Westlake Industrial Park.
Midwest Industrial Funds, based in Oak Brook, Illinois, applied for an environmental resource permit, to develop the industrial warehouse with parking, road infrastructure, utilities and stormwater treatment on 30.23 acres at northwest Pritchard and Jones roads.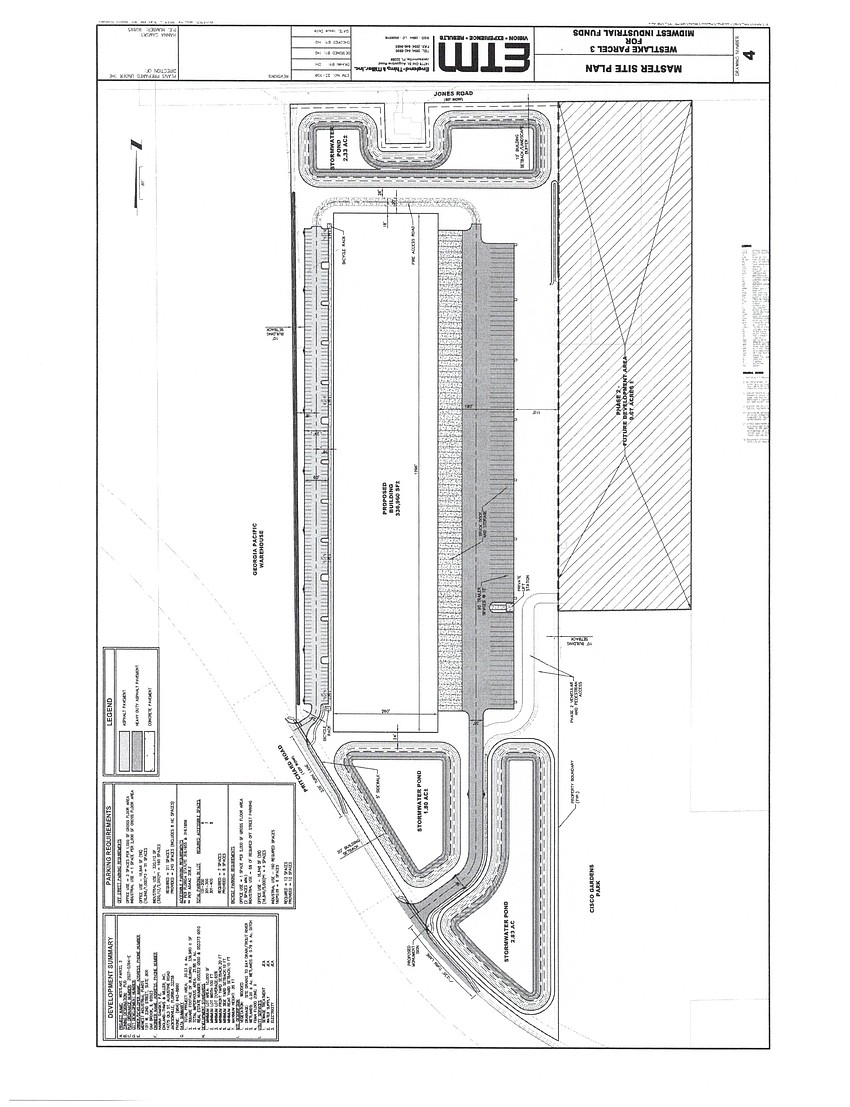 Jacksonville-based England-Thims & Miller Inc. is the civil engineer.
The property is in two parcels. Norfolk Southern Corp. owns 20.7 acres and a private owner has almost 9.5 acres.
Midwest Industrial Funds said in January it plans to buy 30.2 acres in the West Jacksonville industrial park and develop a speculative warehouse.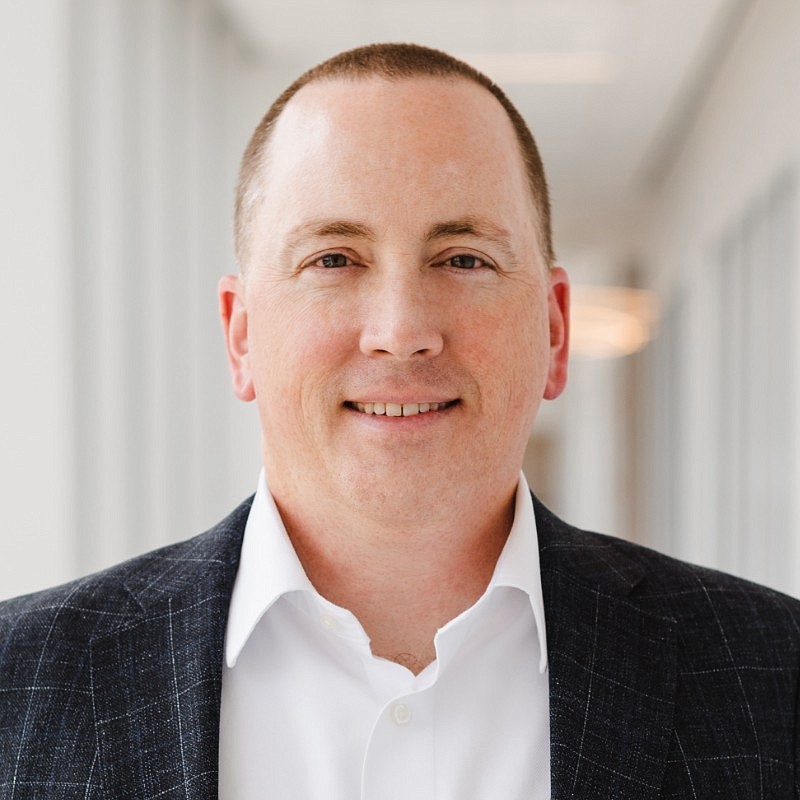 Matt Hubert, senior vice president of development, said Jan. 3 the property closing is expected in the second half of 2023 and construction will begin late in the year.
"The project will be built on spec with no tenants (in order) to capitalize on the strong tenant demand in Jacksonville," Hubert said.
England-Thims & Miller previously applied to the JEA for a service availability determination.
Hubert said Colliers Senior Vice President Guy Preston and Colliers Associate Seda Preston will be the project's listing agents.
He said the budget has not been determined for the project.
Midwest Industrial Funds is based outside of Chicago. It says it has developed or acquired almost 100 industrial real estate assets since its start in 2003.
Hubert joined in spring 2022 as senior vice president of development.
He said his goal is to expand investments across the country with a focus on the Southeast.
"Specifically Jacksonville," Hubert said by email, "where I have been active in the industrial market for several years."
Hubert spent eight years with Becknell Industrial as senior vice president of development, where he and his team "identified and closed over one billion dollars of speculative industrial and build-to-suit projects in 10 different states," Midwest Industrial said.
During Hubert's tenure at Becknell, the firm bought more than 200 acres in Jacksonville and developed several properties, primarily at Westlake.