Jacksonville Mayor-elect Donna Deegan introduced her six-member transition team May 25 in her first news conference since winning the 2023 runoff election this month, including former Mayor John Delaney, a Republican.
From a podium with the city seal in the rotunda of City Hall Downtown, Deegan, a Democrat, touted the group that includes a former mayor, sheriff and business executives as "collaborators and innovators" from "across the political spectrum."
Deegan, Jacksonville's first female mayor, also took time to note the moment.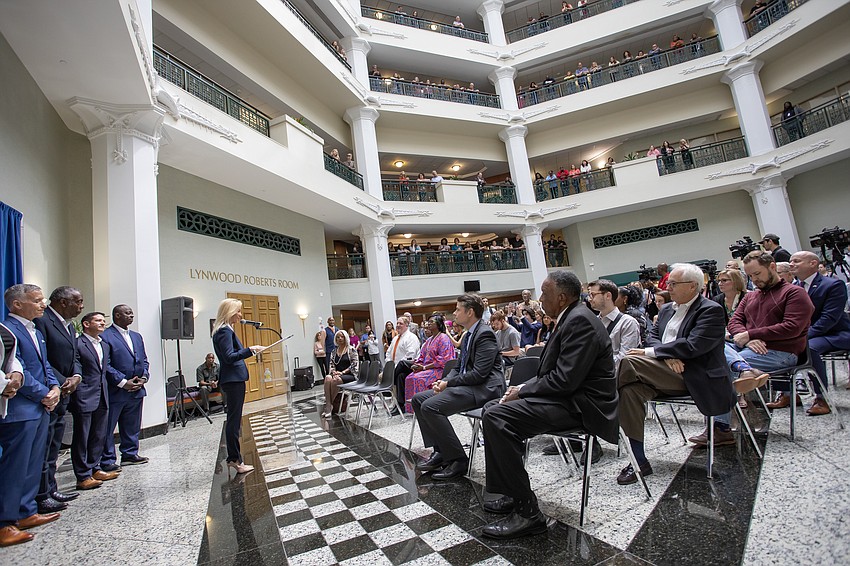 "So, what do you all want to do today? " Deegan said to supporters, city employees and members of the outgoing Mayor Lenny Curry administration. Curry is a Republican.
"This is the coolest thing I've ever seen," she said. "Thank you all for being here. This is a bit overwhelming but in a really good way."
The transition team
Five of the six members of Deegan's mayoral transition team joined her after she sat down with Curry and Chief Administrative Officer Brian Hughes in a private meeting in the mayor's office.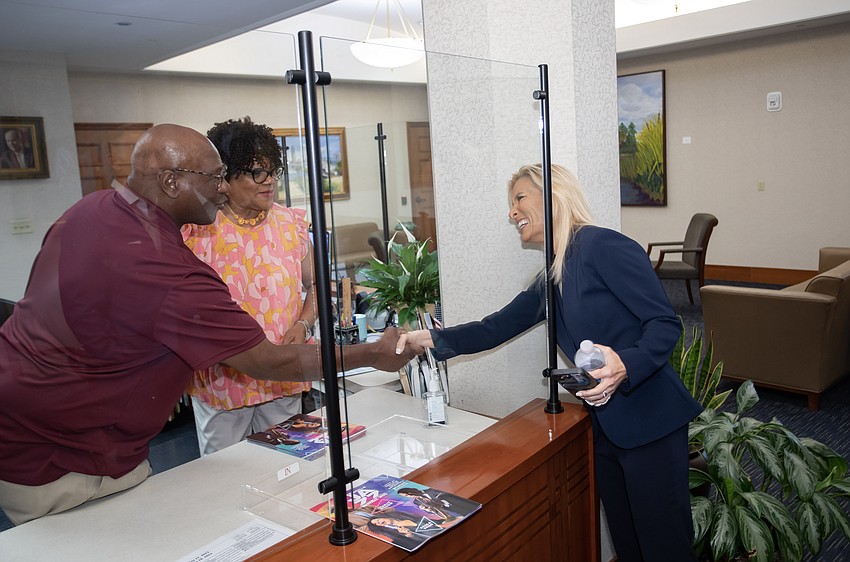 Delaney, who served as mayor from 1995-2003, is the president of Flagler College, did not attend the news conference. He also served as president of the University of North Florida from 2003 to 2018.
In addition to Delaney, the team comprises: 
• Lakesha Burton, a retired Jacksonville Sheriff's Office assistant chief, Democrat and former sheriff's candidate.
• Kevin Gay, the founder and former CEO of the nonprofit Operation New Hope. 
• Former Jacksonville Sheriff Nat Glover, a Democrat.
• David Miller, Brightway Insurance co-founder and executive chairman.
• Darnell Smith, Florida Blue North Florida market president.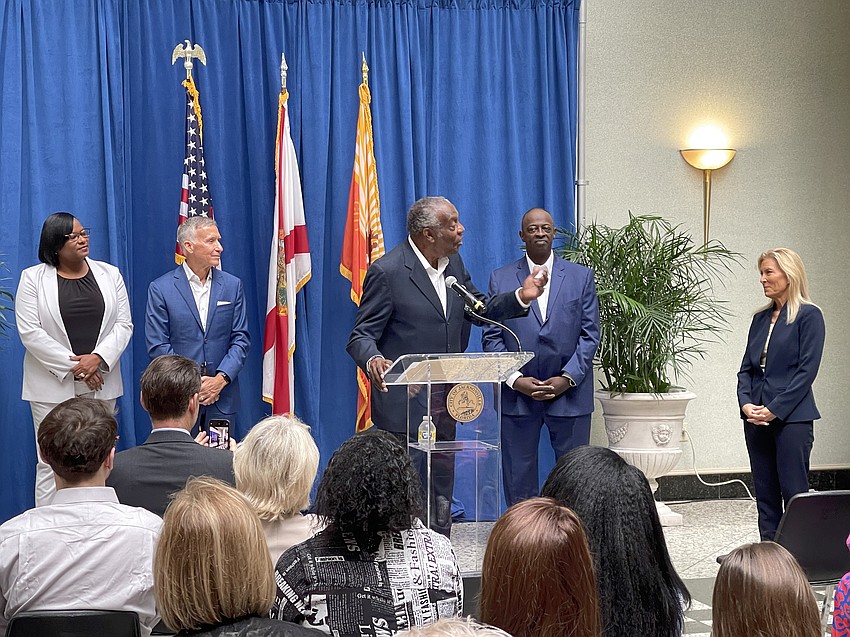 "Our administration will be guided by the principle that every person should have a voice in City Hall and a seat at the table," Deegan said
"Our culture will be an inclusive one where we encourage collaboration and bring in leaders from all walks of life who look like Jacksonville."
Deegan said she would release information within the next two weeks on the transition team's structure and the individual responsibilities of its members. 
What's up first
She will take office July 1 and only has weeks to hire key administration leadership positions and submit a budget and capital improvement plan to City Council. The budget must be approved by Council to take effect Oct. 1.
She said May 25 the committee will be "heavily weighted" to mirror her top campaign priorities of infrastructure, health and the economy.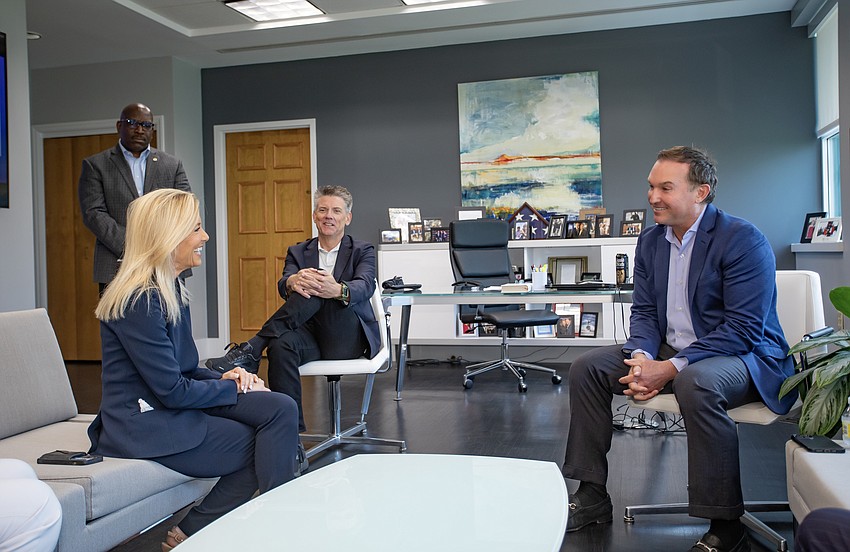 Deegan said some of her first discussions after the May 16 election have been about addressing the city's building permit process to make sure it's "better, less bloated and easier for businesses to navigate."
The mayor-elect said she intends to make Jacksonville "the small business leader of the Southeast." 
Deegan defeated Republican and JAX Chamber President and CEO Daniel Davis.
Transition team member Smith is a member of the chamber board. Miller is active at the chamber and on the executive committee of the Jacksonville Civic Council, a nonpartisan business leadership group.
Deegan said her administration would take immediate steps to "reassemble some version" of the Jacksonville Journey, a former city program meant to combat the root causes of violent crime including low literacy rates and food insecurity. 
Meeting with sheriff
Deegan said she had a lengthy conversation recently with Sheriff T.K. Waters about "relationships, education, transparency and accountability" in law enforcement.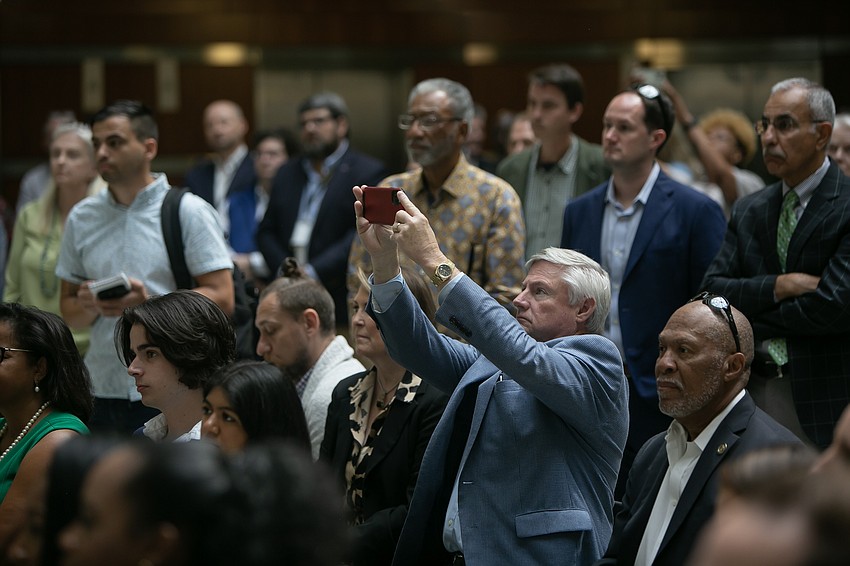 She agreed that JSO needs more police officers, which will likely be a budget consideration for the fiscal year 2023-24.
Deegan says she will not have a millage rate increase on property taxes in her first budget.
"Jacksonville has if not the lowest millage rate in the state, one of the lowest millage rates in the state. We have to decide at some point what kind of city we want," Deegan said. 
"I am comfortable with where the millage rate is now. I don't see any reason to raise it."
After repeating her campaign promise to pursue more federal grants for city projects, Deegan alluded to city budget needs in the coming years.  
"But we have a lot of big rocks that are coming up for this administration pretty quickly. So, we'll be dealing with all that. But I'm not, at this point, planning any changes to the millage rate."
 Deegan declined to provide details about expected renovations to the city-owned TIAA Bank Field and negotiating with the Jacksonville Jaguars on stadium renovations, a project that could cost the city hundreds of millions of dollars. 
"I'll talk more about the renovations with the Jags later," Deegan said.
"I'm not going to talk about that today. There's a lot of new information there but too much to go into in a press conference right now."