The vacant Unity Plaza retail space at 220 Riverside is under new ownership.
Memphis-based Mid-America Apartments LP acquired the four retail units Aug. 12 on the first floor beneath the 220 Riverside apartments at 220 Riverside Ave. from CRE Properties Inc. of Miami Lakes.
Mid-America Apartments LP paid $3.3 million for the 17,053 square feet of space in Brooklyn, near Downtown.
Individually, the retail spaces comprise 6,667 square feet, 4,560 square feet, 2,112 square feet and 3,714 square feet.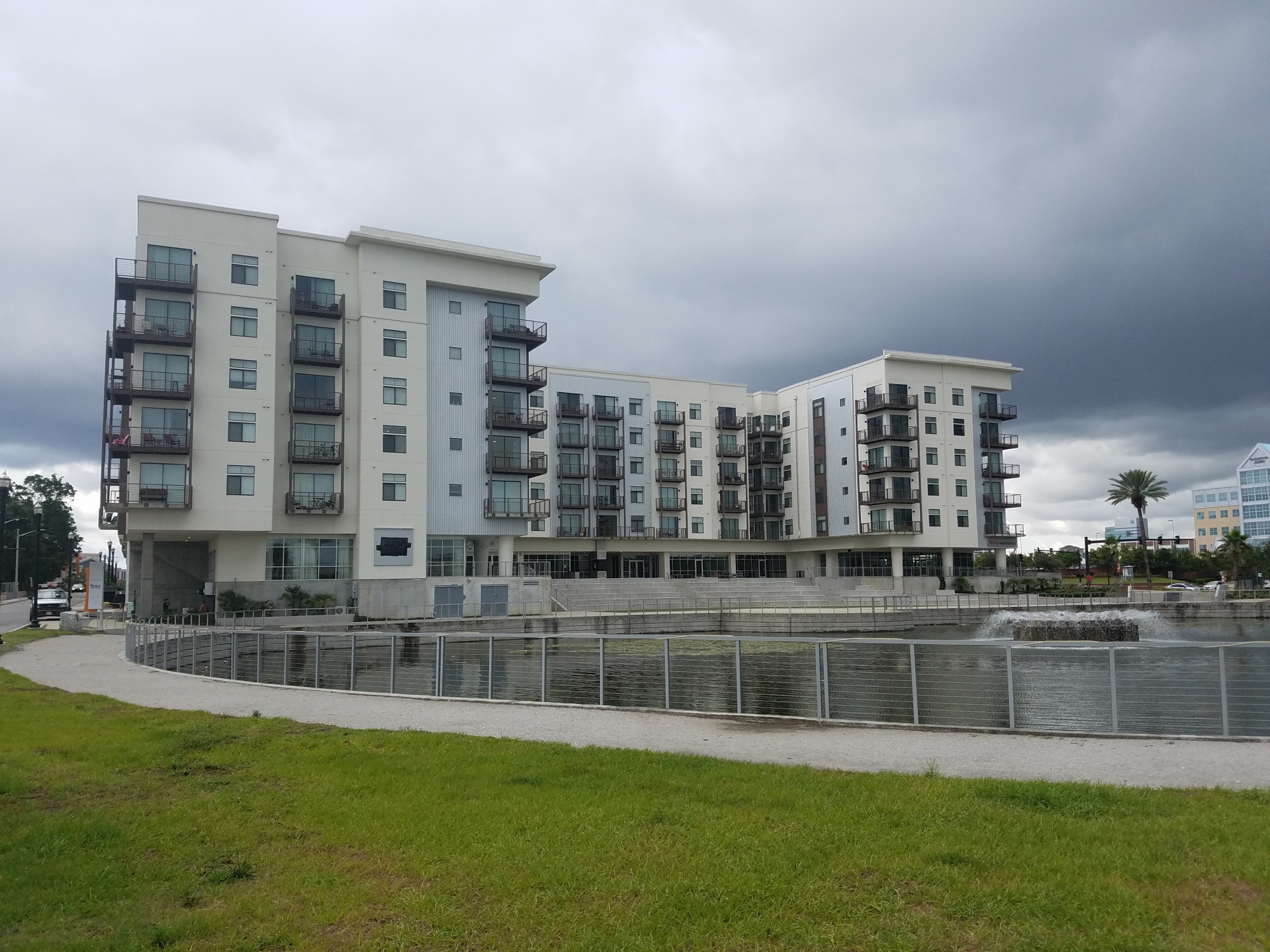 A Mid-America representative said Monday the use of the space is undetermined but part of it might be used to expand the apartment amenities. The representative said Mid-America would meet with prospective users starting Tuesday.
Duval County Clerk of Court records show developer HP Retail 220 LLC conveyed the title to the retail property in lieu of foreclosure to CRE Properties in December 2017. 
The property's taxable value is $3.7 million, according to the Duval County Property Appraiser's Office. 
HP Retail 220, affiliated with Hallmark Partners Inc., developed the site in 2015 in partnership with Mid-America Apartment Communities, comprising 294 apartments, retail space and the grounds.
The apartments and retail building are at Unity Plaza, which includes a manmade pond with a fountain adjacent to an outdoor amphitheater.
The retail spaces previously were leased to Sbraga & Co., Hobnob and Brixx Wood Fired Pizza.