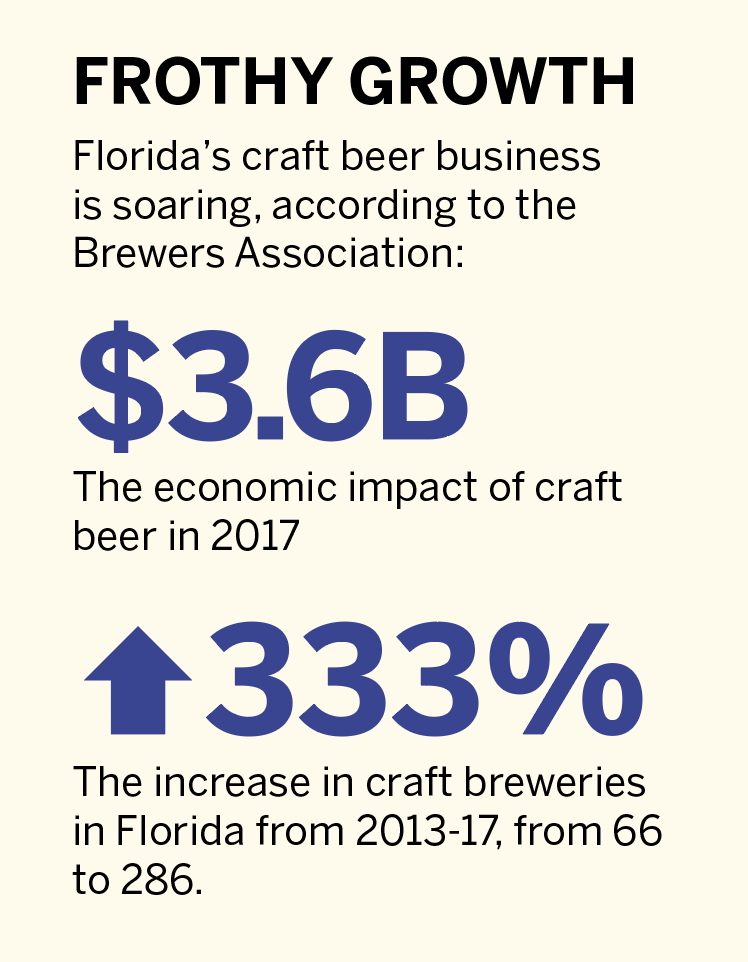 When Bold City Brewery opened in Jacksonville in 2008, brewing and selling was easy, says co-founder Susan Miller.
Distributors called asking to sell the beer.
"It used to be that we never even talked about competing," Miller said. "There was no competition among breweries. We all were just living our lives and brewing and selling beer."
Today there are more than 25 craft beer operations in Northeast Florida, ranging from smaller taproom microbreweries to brewpubs and regional operations.
As a result, it's becoming more difficult for brewers to be successful on a larger, regional scale than it was a decade ago, Miller said. 
She said it took less than $250,000 and "some credit card debt" to launch the business. Bold City Brewing, with locations Downtown and in Riverside, now distributes throughout the state and region. 
But if she and her family were considering opening Bold City Brewing today, their decision may have been different. 
"We were really, really lucky that we got in before the other guys did, and that we established ourselves in Jacksonville and in most of the parts of Florida," Miller said.
"At the time, we never really knew we were going to be as big as we are today. Why we took the financial risk at the time, I don't know. We did – we mortgaged our house to do it. I don't know that we'd do it today."
Neighborhood pubs making a comeback
Local brewers agree that a small-scale, taproom-style brewery is the safest financial option for those wanting to open today.
It requires less buy-in on the owner's part since the brewery only has to produce enough to sustain its own taproom. 
According to the Brewers Association of independent craft breweries, of the 7,346 craft breweries last year, 4,521 were microbreweries.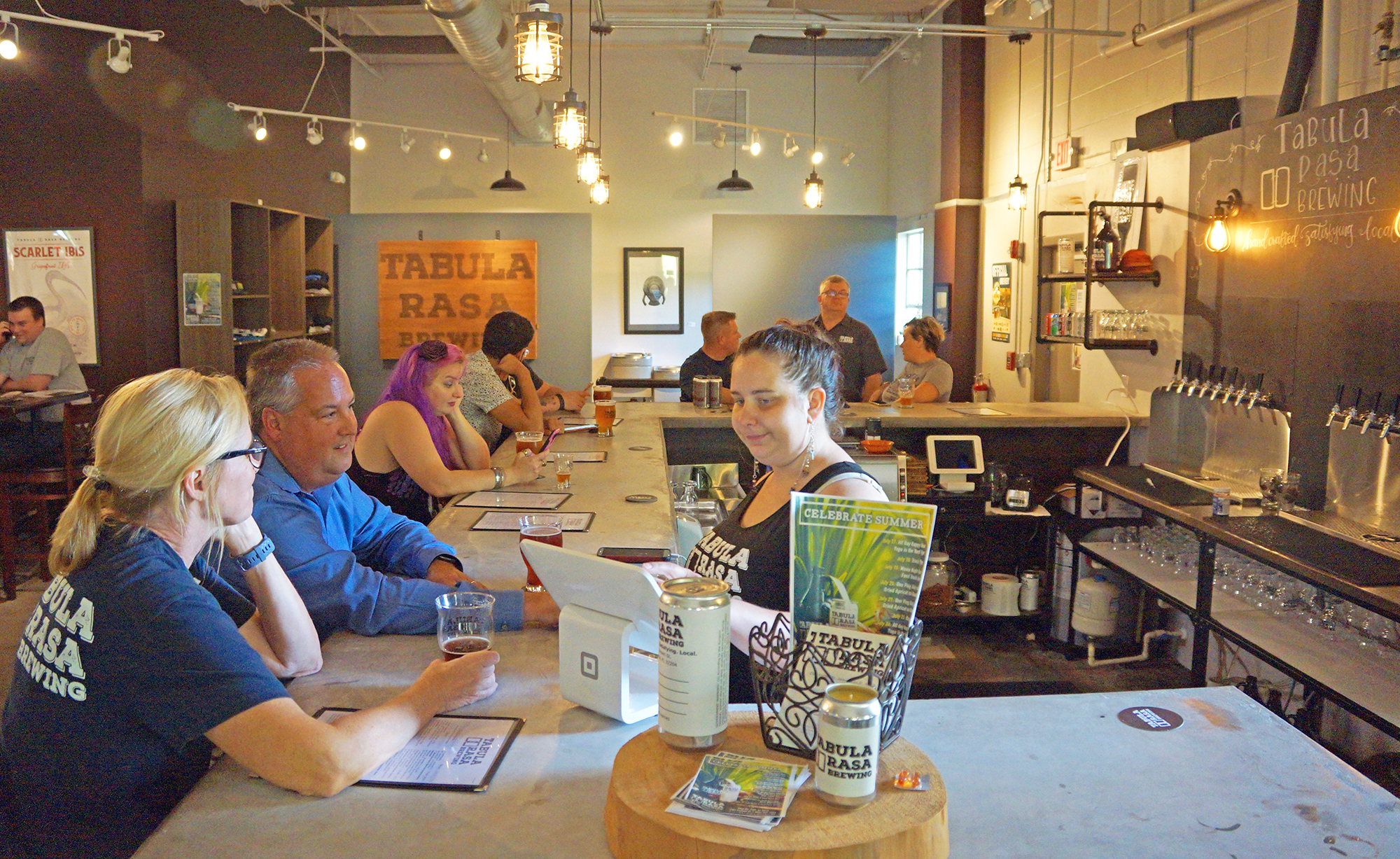 In Jacksonville, almost half of the breweries are microbreweries or taprooms. According to the NerdWallet personal finance company, the smallest brewing systems, bought used, can cost up to $100,000. For larger systems, it can cost more than $1 million. 
By 2017, the economic impact of craft beer in Florida was $3.6 billion, according to the Brewers Association.
Last year, there were 285 operating craft breweries in the state, according to data from the Brewers Association. In 2013, there were 66. That's growth of 333%.
Microbrewers and taproom brewers primarily brew for their taprooms and don't operate "significant food services," according to the Brewers Association. Microbreweries produce less than 15,000 barrels annually.
With the growth in microbreweries comes the return of the "neighborhood pub," a space that reflects a neighborhood from the beer it serves to the overall ambiance, Miller said. 
"If you've got a great atmosphere, I don't even know if your liquid has to be that good," Miller said. "People are going to come in and love being there. So I think it's become a very popular way of living, not just being in the business, but for people that are coming to your business."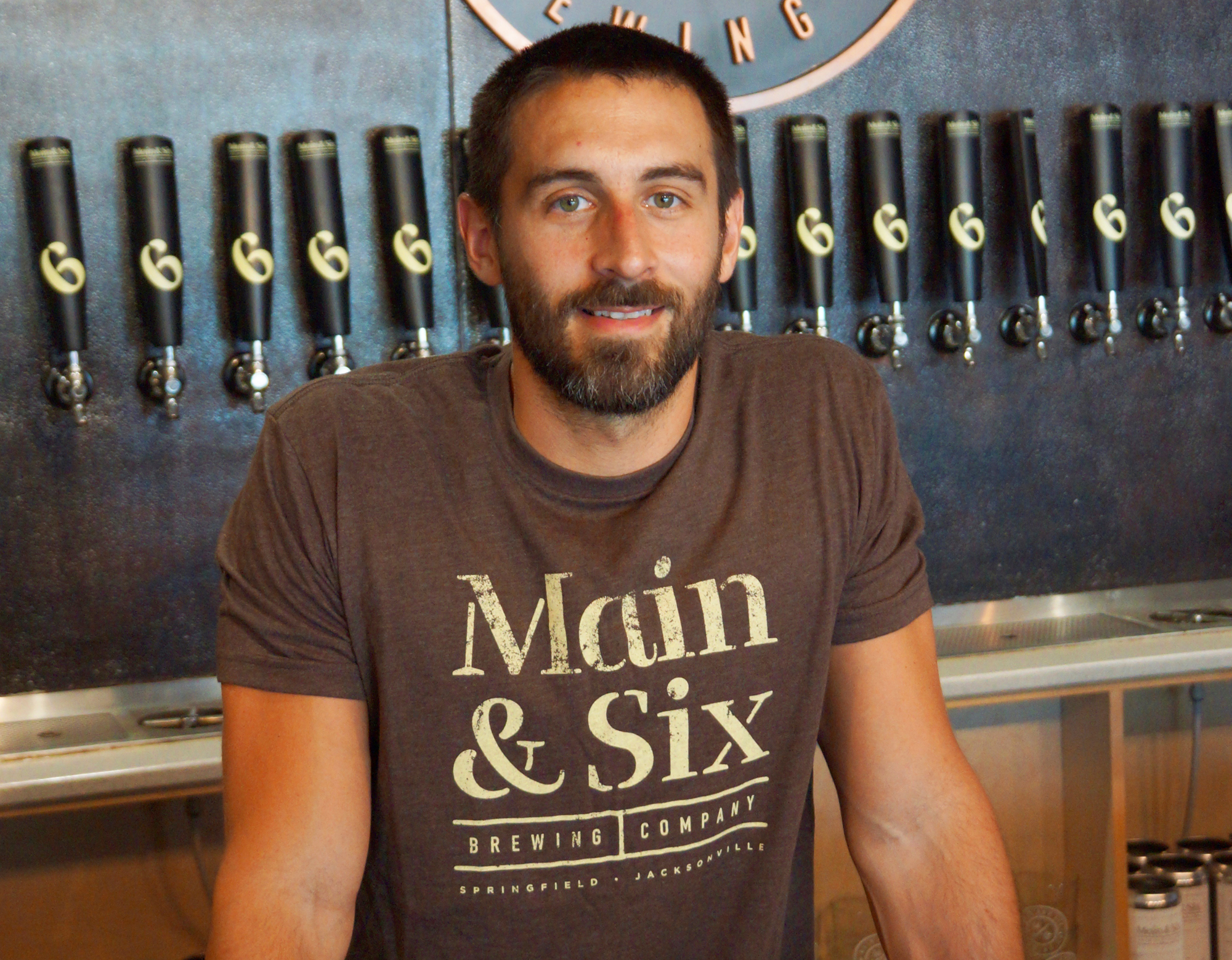 The taproom model is the path that Dennis Espinosa and his mother, Cindy Lasky, took when they opened Main & Six Brewing Co. in 2017 in Springfield. The build-out cost was $300,000, not including the brewing equipment.
 Instead of distributing its beer, the brewery can make more money selling a pint in its taproom rather than in someone else's.
"The actual route most brewers are taking now is neighborhood breweries like ours," Espinosa said. 
"They are what a lot of the economists and the Brewers Association are seeing as the future of craft brewing. Regional breweries are super expensive. There's not a lot of money in distribution unless you have an extremely high volume of beer that you produce and it continues that way," he said.
For those wanting to operate a taproom and distribute regionally, shelf and tap space is shrinking. 
With brewers from other parts of Florida, the region and the country seeking to sell their products in the state, it's become more difficult for breweries to find success in distributing.
With that, distributors have more beer choices to sell to restaurants, bars and stores.
"It's gotten a lot harder, and if you just think about the sheer numbers, you have 40 to 50 breweries that a distributor has to represent," said Veterans United Craft Brewing founder Ron Gamble, whose brewery and taproom opened in the Baymeadows area in 2014. 
"That is a massive increase from 10 years ago when they only had three to four craft breweries they had to represent," he said.
Gamble, a U.S. Navy veteran, estimated he and his partners invested about $1 million in Veterans United.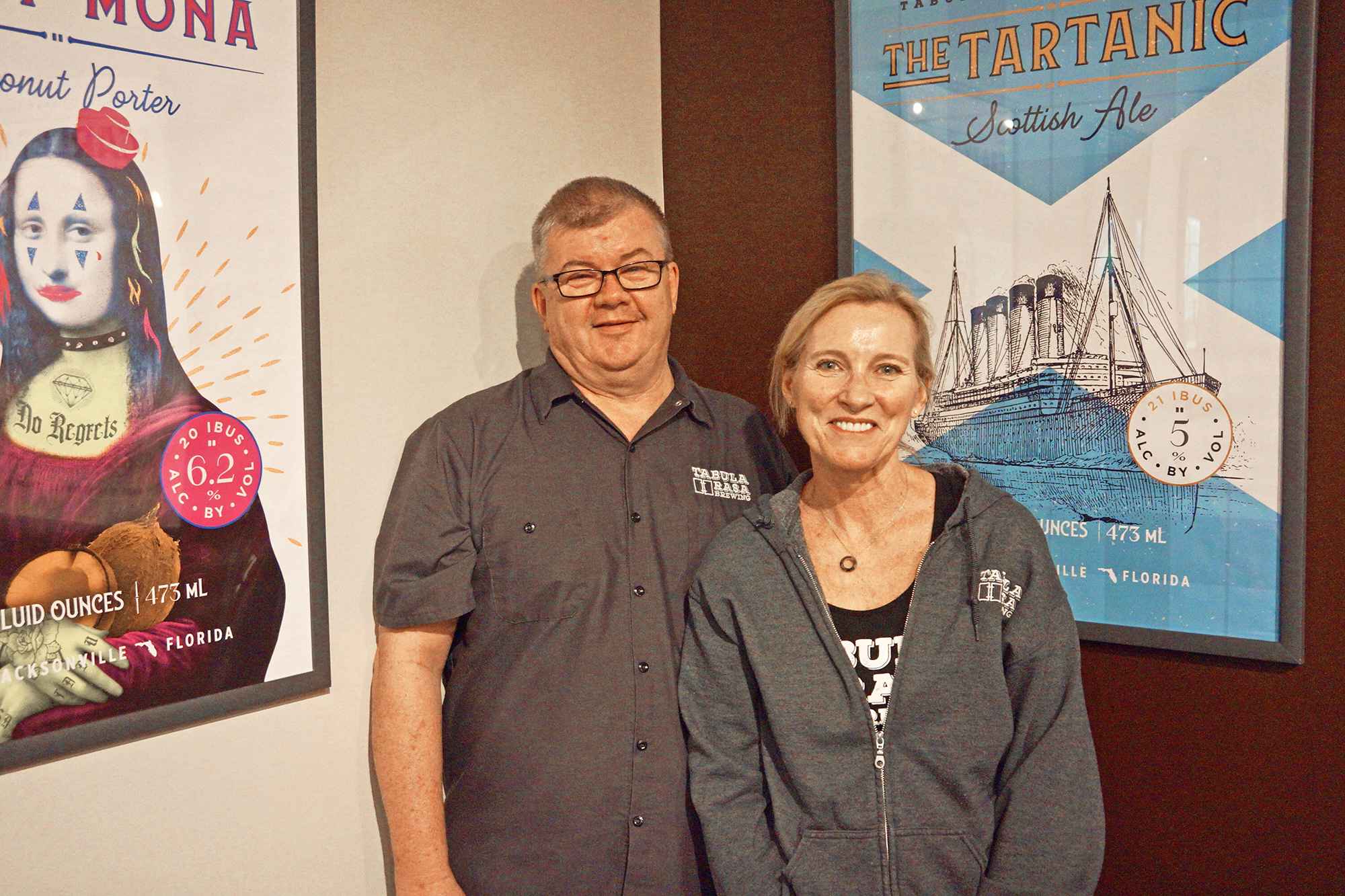 Growing craft beer market
Breweries that have opened in the past few years are latching onto a burgeoning craft beer following, said Randy Peterson, co-founder of Tabula Rasa Brewing in the Rail Yard District.
It's a market that he thinks hasn't "reached critical mass yet," he said.
Peterson decided to open the brewery last year in an industrial area west of Downtown because he and his son were passionate homebrewers, but it didn't hurt to see that the market for craft beer was growing. They began distributing early this year. 
He prefers to not disclose his investment.
"Coffee used to be really mundane. You brewed it, and we all drank this brown water and it was coffee," Peterson said. "But then Starbucks came along and changed that. And now it's more of a social thing, isn't it? Beer is doing a similar thing."
Miller said patronizing a craft brewery is "a cultural thing, and it's almost like an emotional and spiritual experience," which she said is a reason for the growth in craft breweries in the past several years.
A solid craft beer scene is good for residents and visitors, the brewers said.
"It's something everyone can relate to," Gamble said. "You're not going to stop in Jacksonville to go see an insurance company on your way south. You may stop and see five different breweries in the city because the love and passion for craft beer goes way beyond the city limits."