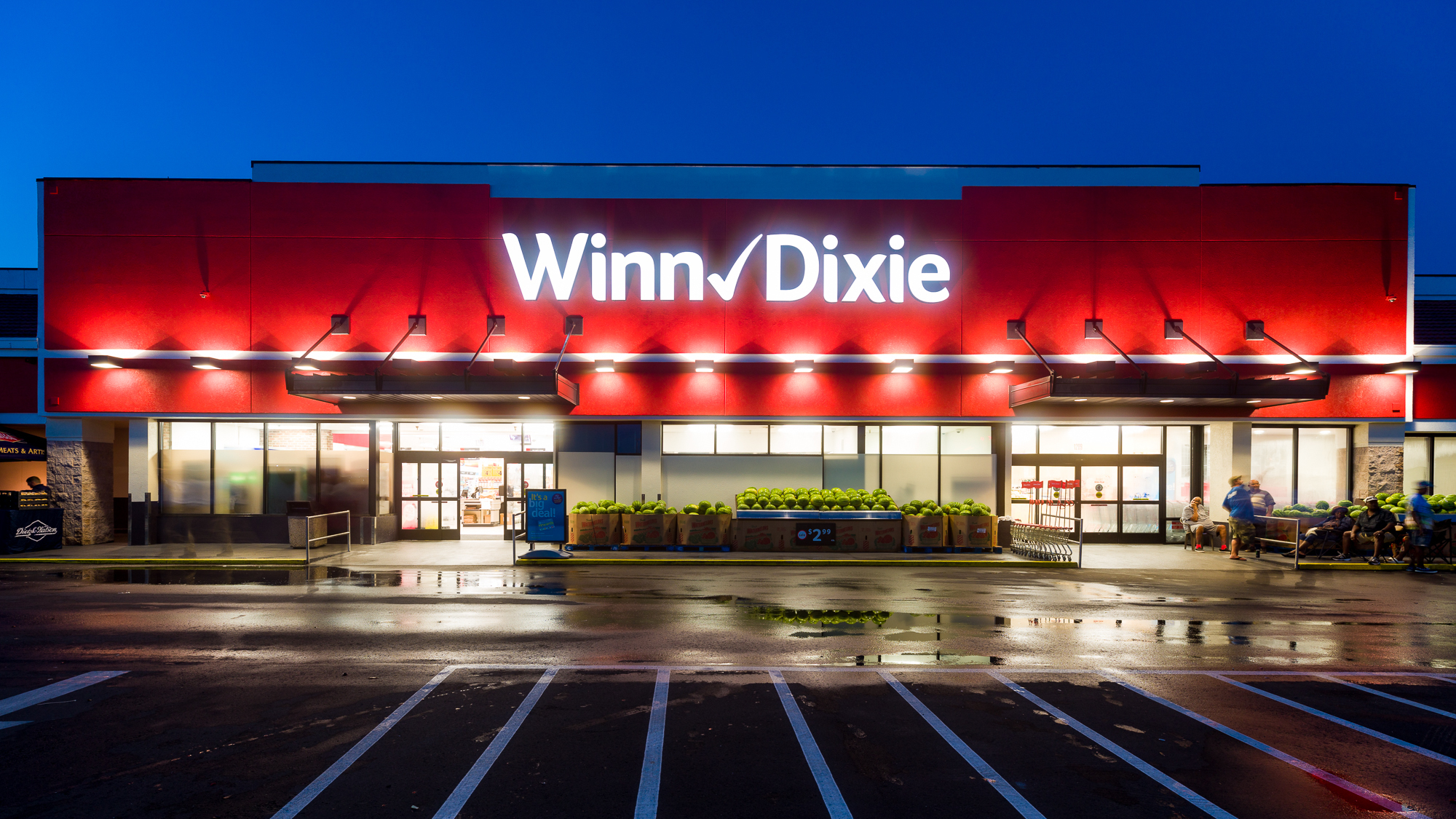 Southeastern Grocers IPO
Eight years after the Winn-Dixie supermarket chain was taken private, parent company Southeastern Grocers Inc. filed plans in September for an initial public offering.
Southeastern has not indicated the size of the stock sale, but the IPO will put the Jacksonville-based company back into the spotlight as one of the largest supermarket chains in the country and a Fortune 500 company.
The company will operate more than 420 stores under the Winn-Dixie, Harveys and Fresco y Mas banners, which it said makes it the sixth-largest conventional supermarket operator in the U.S.
Southeastern's 540 stores in operation as of Sept. 30 produced sales of $7.4 billion in the first three quarters of 2020. As it sells off stores and reduces its footprint, total sales will be lower after the IPO.
Southeastern Grocers has been owned by an unidentified group of investment firms who were issued stock in exchange for debt when the company went through a prepackaged Chapter 11 bankruptcy reorganization in 2018.
The company's IPO filings have not said who owns the stock and how many shares they will be selling in the IPO.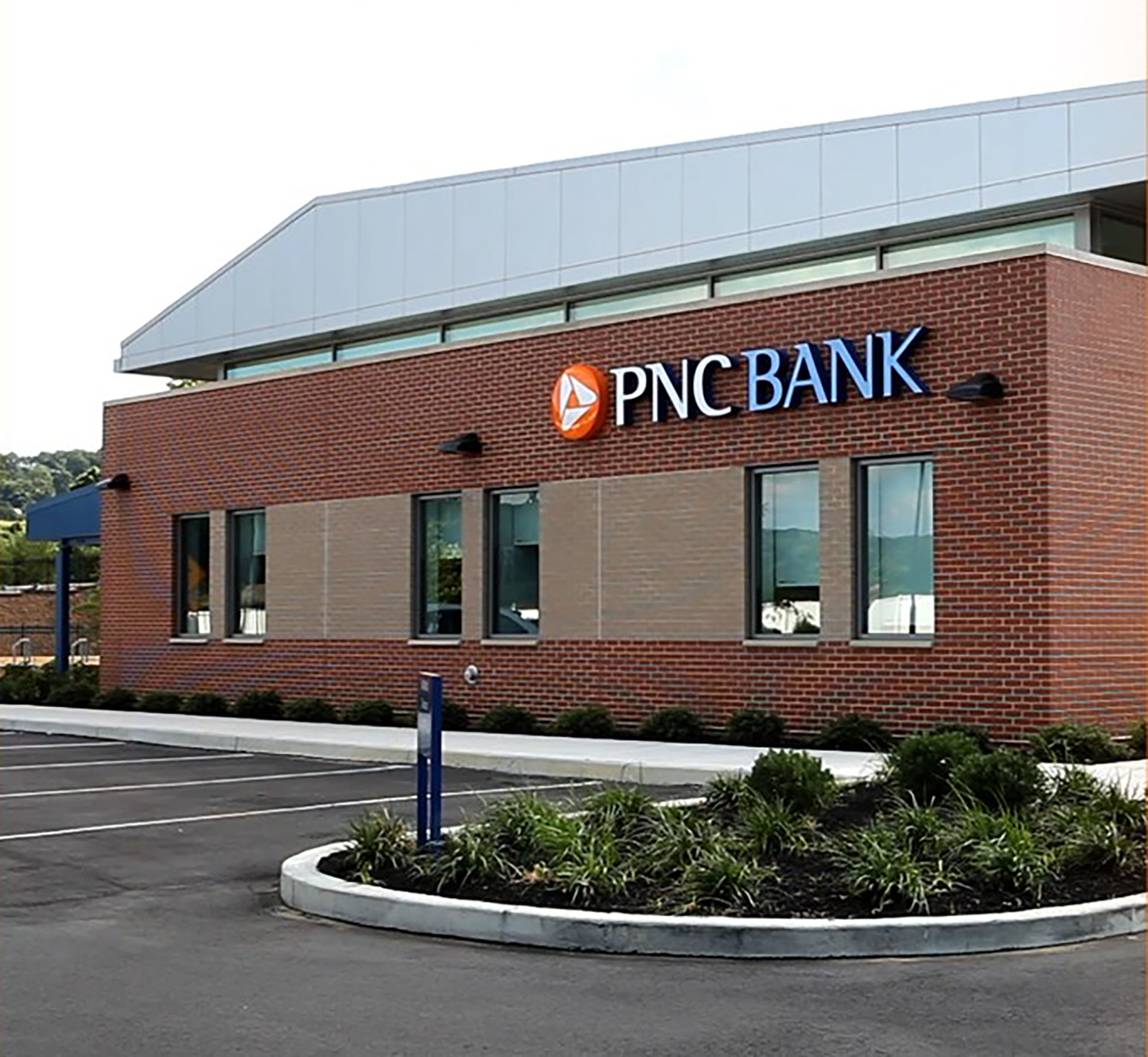 PNC Financial buying BBVA USA
On Nov. 16, PNC Financial Services Group Inc. agreed to buy BBVA USA Bancshares Inc. for $11.6 billion, a deal that will have a major impact on the Jacksonville banking market.
BBVA USA is the fourth-largest bank in Northeast Florida with 24 branches and $3.1 billion in deposits as of June 30, according to Federal Deposit Insurance Corp. data.
BBVA USA is the U.S. banking arm of Spain-based Banco Bilbao Vizcaya Argentaria, S.A.
BBVA entered the Jacksonville market when it acquired Compass Bancshares Inc. in 2007.
The company operated its U.S. bank as BBVA Compass but dropped "Compass" from the name in 2019 to brand all of its global operations under the BBVA name.
Pittsburgh-based PNC opened a regional office in Jacksonville in 2017 but has no consumer bank branches in the market.
The company has 170 branches in Central and South Florida, with the nearest to Jacksonville in Palm Coast and Gainesville.
PNC said it is buying BBVA USA as part of a plan to create a national franchise for the bank. The merger will make it the fifth-largest U.S. bank with $564 billion in assets and 2,844 branches.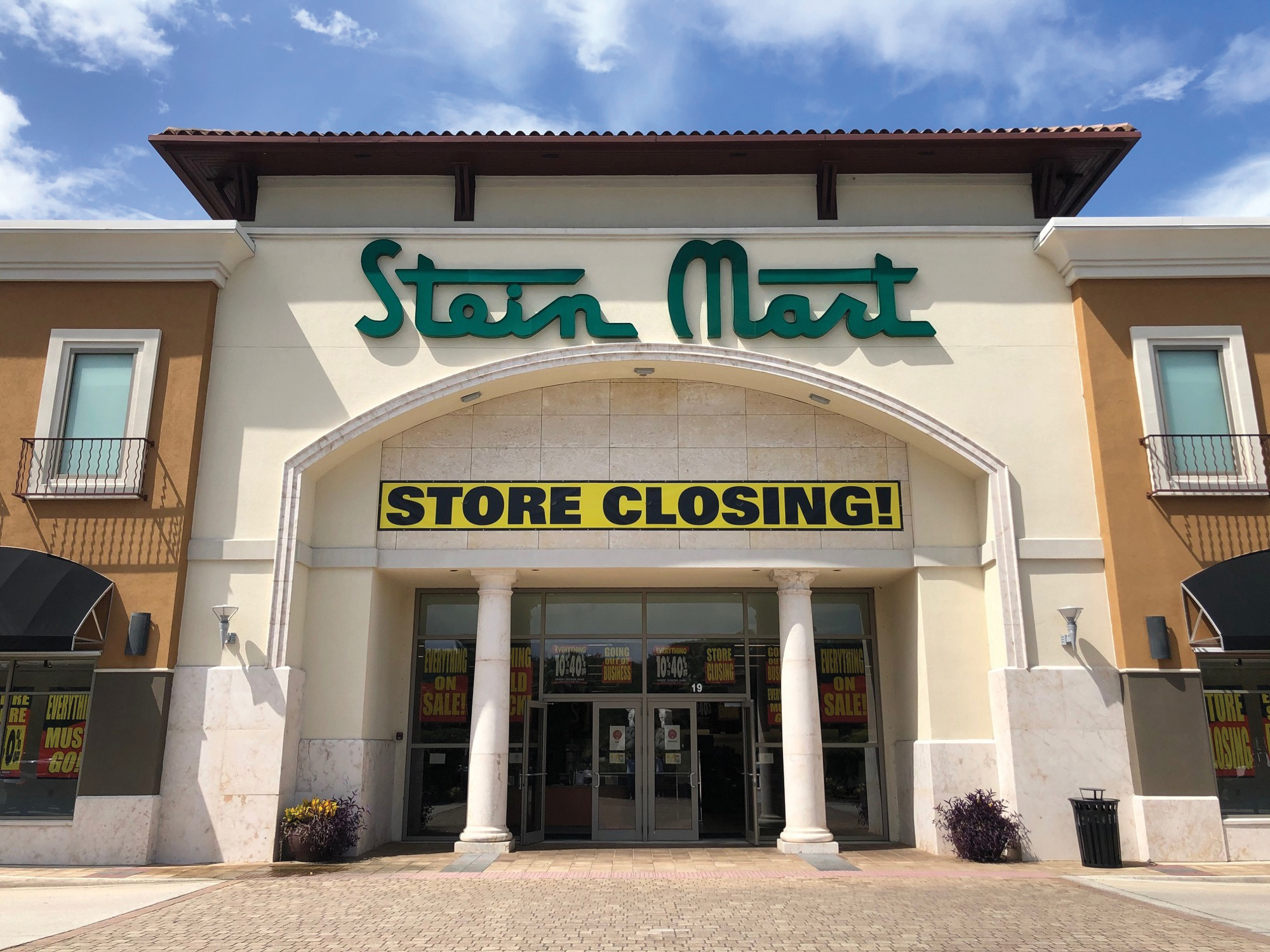 Stein Mart buyout falls apart, bankruptcy
Struggling fashion retailer Stein Mart Inc. seemed to find a solution for its financial problems early in 2020 when it agreed to a buyout by a private equity firm.
But when Kingswood Capital Management L.P. agreed Jan. 31 to buy control of Stein Mart, nobody could foresee the coming COVID-19 pandemic.
Stein Mart closed its 281 stores March 18. With the economic outlook uncertain, Stein Mart and Kingswood mutually agreed April 16 to call off the buyout.
Stein Mart began reopening its stores a week later and experienced early optimistic sales trends but business dropped off sharply when the COVID-19 resurgence hit at the beginning of summer.
The tailspin forced Stein Mart to file for Chapter 11 bankruptcy Aug. 12 and it closed the last of its stores about two months later.
Retail Ecommerce Ventures, a company that has been reviving failed retailers with online stores, acquired the rights to Stein Mart's intellectual property in bankruptcy court. It intends to relaunch Stein Mart's online store in early 2021, but the chain of retail stores across the country is gone.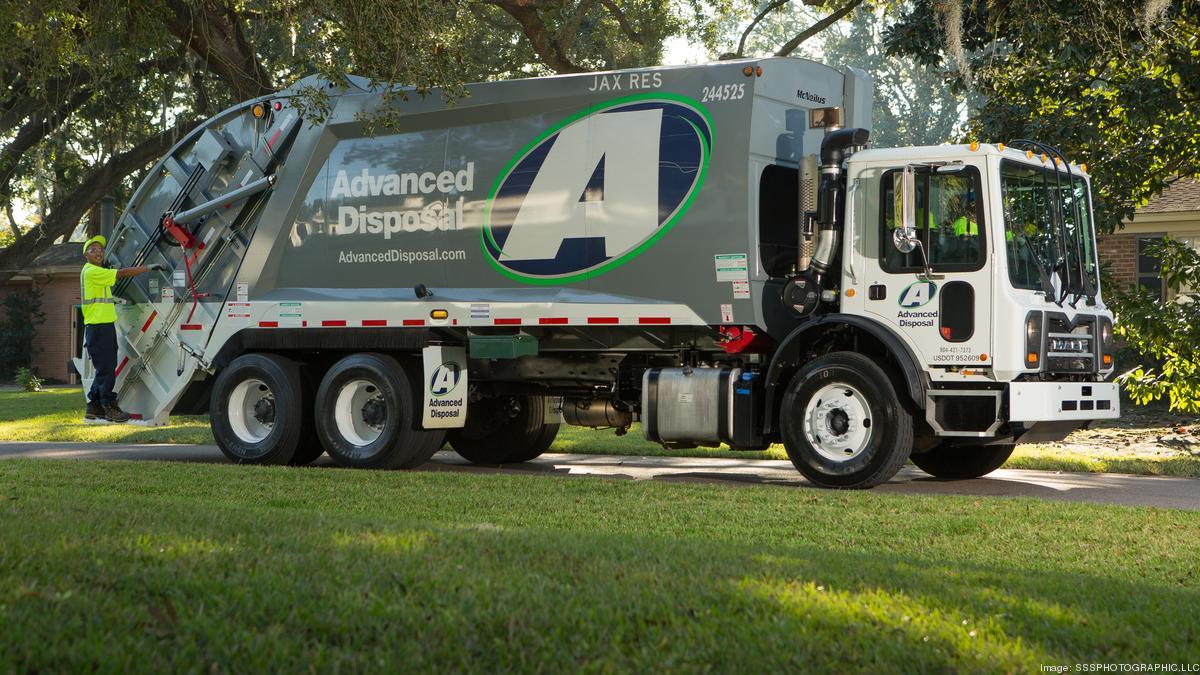 Advanced Disposal buyout completed
It took 18 months, but Waste Management Inc. finally completed its $4.6 billion acquisition of Ponte Vedra-based Advanced Disposal Services Inc. on Oct. 30.
When the two waste services companies agreed to merge in April 2019, everyone knew it would take awhile to close the deal because of antitrust reviews by federal and state officials. It took much longer than expected.
Waste Management is the largest U.S. waste services company with about 21% of the market and Advanced Disposal ranks fourth with a 2% market share, according to a recent report by Morgan Stanley analysts. 
The two companies thought they could resolve antitrust concerns with a deal in June to sell $835 million in assets from the merged company to GFL Environmental.
The U.S. Justice Department and five state attorneys general, including Florida Attorney General Ashley Moody, ordered additional divestitures in October. 
That set of asset sales, which included 10 Advanced Disposal commercial waste collection routes and a hauling facility in Jacksonville and 12 Waste Management routes in St. Johns and Clay counties, cleared the way to close the deal.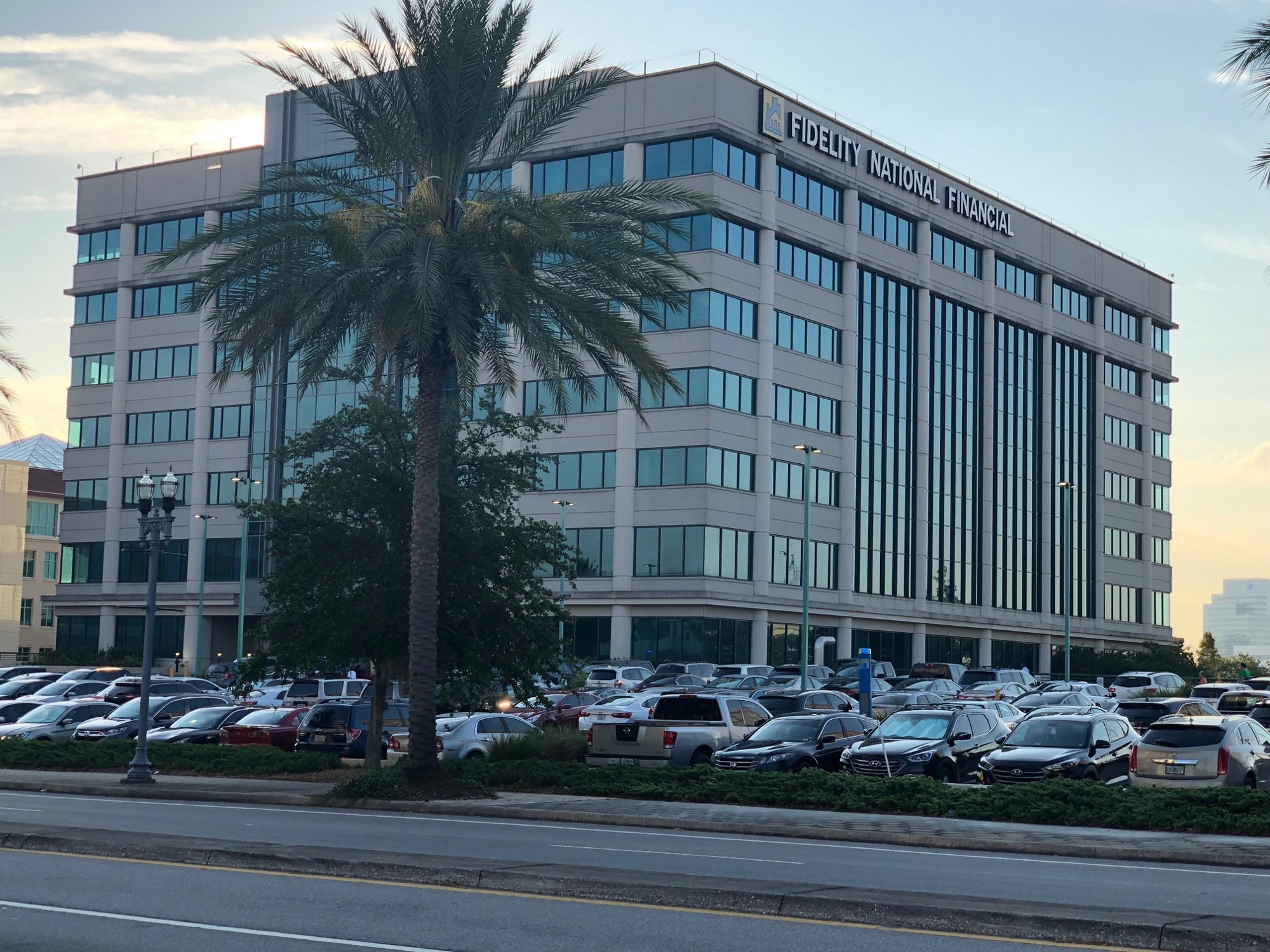 Fidelity National Financial grows
Fidelity National Financial Inc. ranked a distant third among Jacksonville's Fortune 500 companies with about $8.5 billion in revenue in 2019.
That changed in 2020. An acquisition in June put Fidelity neck and neck with the other two in the race to be Jacksonville's largest company.
Title insurance company Fidelity bought FGL Holdings for $2.7 billion. FGL operates a Des Moines, Iowa-based company called Fidelity & Guaranty Life, which provides annuity and life insurance products. 
Fidelity & Guaranty was not related previously to Fidelity National Financial.
The addition of F&G's business increased Fidelity's revenue in the third quarter by $442 million to $2.98 billion. That put Fidelity ahead of railroad company CSX Corp., which fell to $2.65 billion as the COVID-19 pandemic reduced freight traffic.
Fidelity National Financial still ranked behind Fidelity National Information Services Inc., or FIS, the financial technology group that was spun off from the title insurance company.
FIS grew substantially with the biggest deal of 2019, its $48 billion acquisition of payments company Worldpay Inc., and its third-quarter revenue reached $3.2 billion.