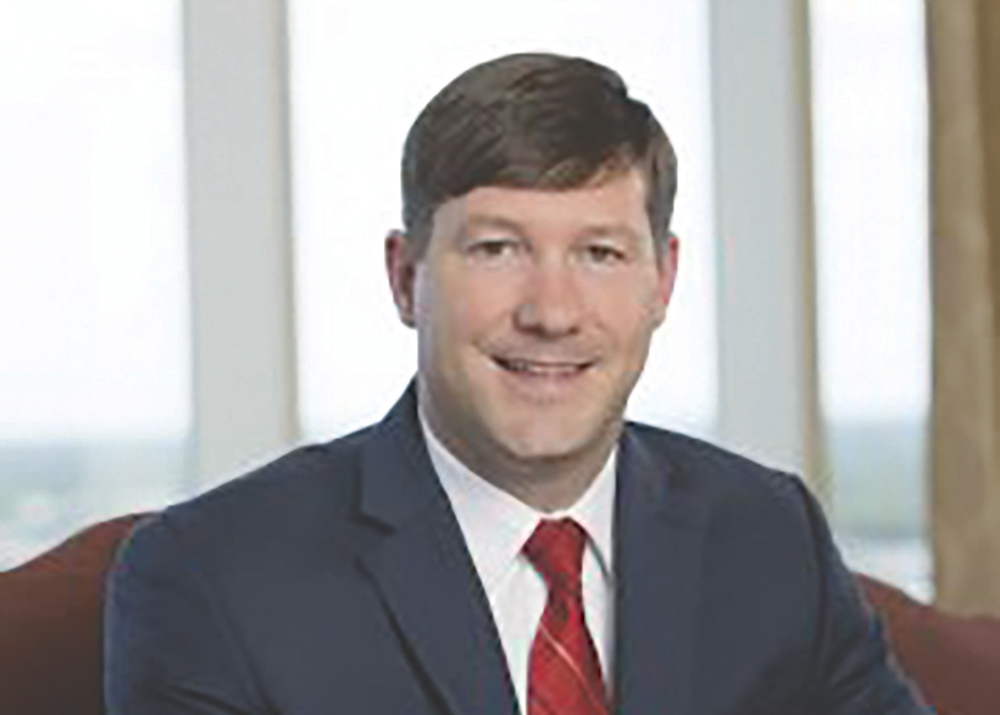 By R. Christopher Dix, JBA Legal Technology Committee Co-chair
Internet-connected video cameras are becoming prevalent, from doorbells to street corners. But what about when this technology intersects with a health care setting?
Many families have considered installing a webcam in a loved one's room at a skilled nursing facility. These so-called "granny cams" can provide opportunities for family members to interact with their loved one if they are out of town or not able to visit in person on a consistent basis.
Granny cams also can provide peace of mind for family members that are concerned about improper care or abuse.
For skilled nursing facilities and other health care providers, there is a different set of considerations because the presence of protected health information requires consideration of the Health Insurance Portability and Accountability Act, as updated by the Health Information Technology for Economic and Clinical Health Act.
These laws generally require the protection and confidential handling of protected health information by health care providers, but not patients. The video surveillance considerations facing health care providers can be vastly different than the considerations facing patients and their family members. 
The patient perspective
Patients and families typically are motivated to install granny cams for convenience and to alleviate concerns about abuse or improper care. Families may think secrecy is a clever workaround when health care providers prohibit cameras, but installing a hidden camera in a loved one's room (rather than disclosing its presence) could violate laws.
For example, in Florida it is a crime to intercept or record audio communications unless all parties to the communication consent. Thus, even if you capture proof of verbal abuse by a health care provider using a hidden camera, the evidence wouldn't be admissible in a Florida court if it was obtained illegally.
In fact, the person that made the recording could face criminal charges or civil damages in Florida if the recording was made without the proper consent.
Disclosing the presence of a camera is preferable to a hidden camera in any event, because knowledge of the camera has a deterrent effect. If health care workers know they're being monitored, they're more likely to behave appropriately knowing there is recorded proof of their actions. 
The health care provider perspective
Administrators at skilled nursing facilities and other health care facilities may feel uneasy about the idea of surveillance cameras monitoring their employees and patients.
Many administrators choose not to develop policies or even acknowledge the presence of cameras for fear of inviting increased scrutiny or turning clients away if such cameras are restricted.
However, the use of cameras is part of a broader trend in health care that can't be ignored. Telemedicine and other remote care options are being offered to patients, meaning that cameras are being incorporated into patient care.
Ignoring the granny cam phenomenon is therefore not a long-term option for most health care providers.
One potentially significant benefit of having granny cams in skilled nursing facilities is that they can provide evidence that alleged abuse or other misconduct did not actually occur. 
Although there's nothing in HIPAA and HITECH that explicitly prohibits webcams in a health care setting, providers still need to have the appropriate safeguards in place to ensure compliance with these laws.
The HIPAA Security Rule segregates the safeguards into three categories: Administrative, physical and technical. Each of these safeguards must be addressed and documented prior to installation of granny cams to ensure compliance with HIPAA and HITECH.  
Legal issue facing both patients and providers
One legal issue that must be addressed by all parties involved is the legality of recording another person. This typically is a matter of state law in the state in which the recording is made, and laws vary significantly.
In Florida, it is generally legal to capture video of people as long as you're not recording audio. The exception to this is the voyeur statute, which prohibits capturing video without consent in places where people would have an expectation of privacy, such as a changing room or bathroom.
When it comes to recording audio, Florida is a two-party consent state, meaning recording audio without someone's consent in a place where there is a reasonable expectation of privacy is a third-degree felony and you also could face civil action.
Therefore, the preferred route when it comes to granny cams in a health care setting is to only capture video, and thus avoid the need to obtain consent from all people being recorded.
Some states have changed their laws to expressly permit patients to use webcams in their skilled nursing facilities, even without consent of other parties. New Jersey has taken it a step further by offering surveillance equipment that can be used to document abuse.  
Practical considerations for patients and providers
Health care organizations considering this issue should:
• Seek input from different stakeholders, including patients, family members and medical staff
• Perform a risk analysis (which is required under HIPAA)
• Obtain informed consent from anyone whose privacy rights may be affected
• Balance the potential risks, which are numerous and significant, against the potential improvements to patient care
• Develop and implement policies and procedures, and then review the policies and procedures at least annually to ensure they are consistent with actual practice.
Patients or family members considering this issue should:
• Determine whether video surveillance is permitted, prohibited or not addressed in existing agreements with the health care organization.
• Implement a solution that does not violate the law (e.g., configure the camera to record video without audio).
• Use trained IT professionals to select and install equipment in a safely and securely.
• Place cameras and signage in prominent locations as a deterrent to abusive behavior.
Chris Dix is a shareholder with Smith Hulsey & Busey. He is a litigator and CPA who focuses on cybersecurity, digital evidence, sports litigation and healthcare.