The JEA board fired CEO Aaron Zahn with cause Jan. 28 and later that day, Mayor Lenny Curry announced the city-owned utility's board members would leave by Feb. 28. 
Here's what will happen next.
A new board
The mayor appoints the utility's seven board members with City Council approval. City Director of Public Affairs Nikki Kimbleton said Jan. 29 the mayor has started looking at appointees and will ask Council members and community leaders for advice.
Council has about a month to approve the mayor's appointees before Feb. 28 when the board members are gone.
Council President Scott Wilson hesitates to act too quickly. "I wouldn't want to enter them as an emergency if the Council members haven't had a chance to vet the selections," Wilson said. "Maybe as a one-cycle emergency."
Council member Rory Diamond is vice chair of the Council Rules Committee, where the board nominations will first be debated. He anticipates a thorough vetting process.
"Ultimately, I think the City Council will work well with the mayor, but there will be more scrutiny on these appointments than you might have seen from past councils."
Wilson said he plans to identify some potential members for Curry. "Let me be clear, it's his decision, but he's said he's open to my input and, I'm assuming, input from other Council members as well," Wilson said.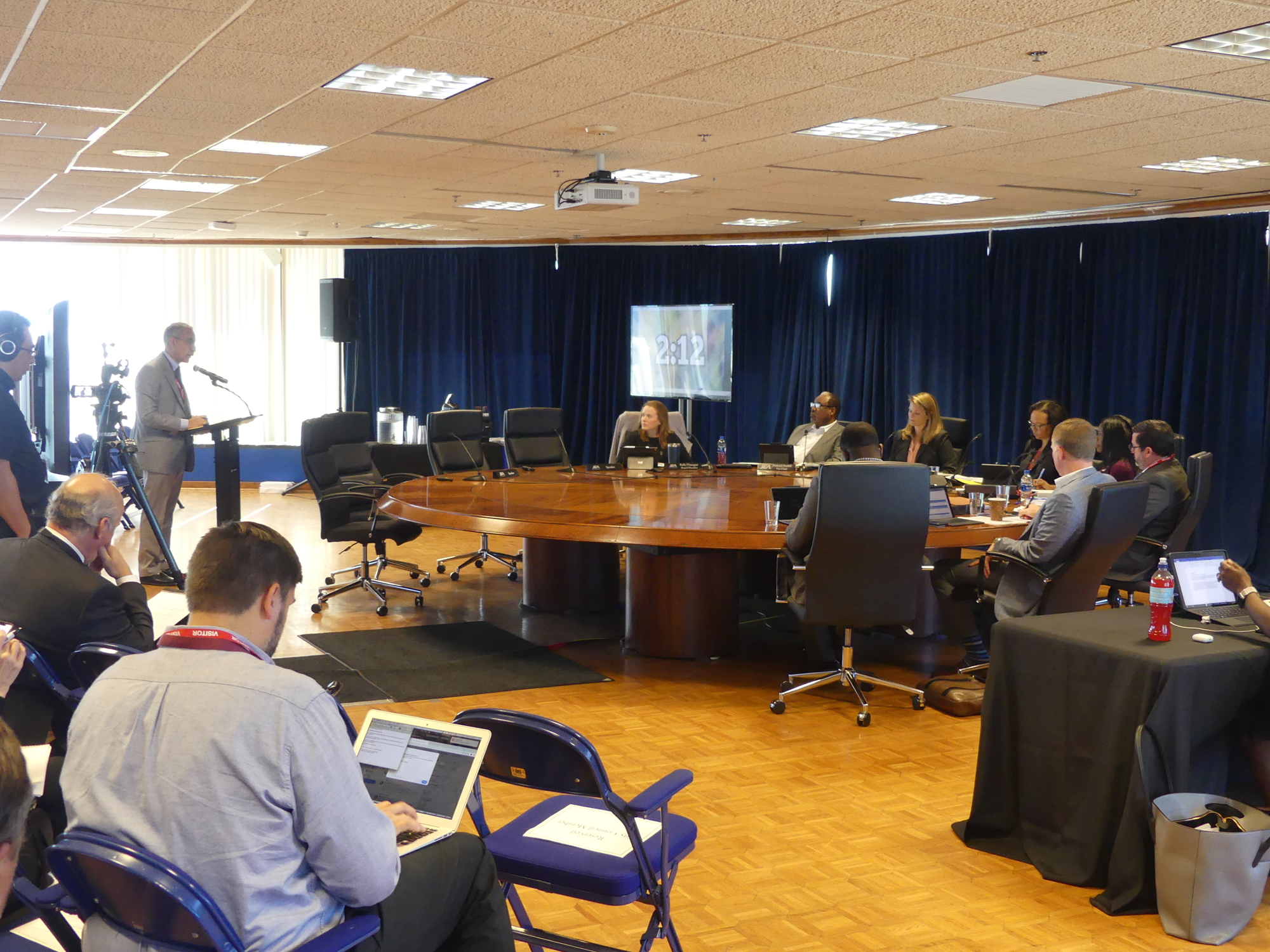 Will JEA's Charter change?
How JEA board members are appointed could change.
Council member Garrett Dennis has proposed reintroducing a bill calling for a voter referendum to give Council the authority to appoint three members to the JEA board, rather than all seven being appointed by the mayor.
City Assistant General Counsel Margaret Sidman said Jan. 27 that Council members are researching changes to the JEA charter that include setting professional qualifications to serve as JEA CEO or a board member.
Council member Aaron Bowman said at the Jan. 27 JEA fact-finding workshop that board members should have expertise like the city's other independent authorities with specialties in operations, human resources, law and finance. 
Wilson said Council members have proposed changes to JEA's charter to appoint one to two outside utility industry experts to the JEA board. 
Sidman said there are other changes the Council is considering:
 • Clarifying the procedure of how JEA might be sold.
 • Review of JEA's outside contracts —how it hires law firms and consultants and reviewing JEA's maximum indebtedness to outside firms.
 • JEA's structure — should it remain an independent authority or revert to a department of the city.
The investigations
Wilson announced Jan. 20 he is forming a special Council committee to investigate JEA. He wants the investigation completed by June 30, when his term ends as Council president.
Diamond, a former special assistant U.S. Attorney, will chair the committee. Council members Brenda Priestly Jackson and Randy DeFoor will serve on it. Both are attorneys.
In a Jan. 13 email, State Attorney Melissa Nelson said she handed her investigation of JEA to federal agencies.
Federal investigators could subpoena witnesses and convene a grand jury to issue indictments, but the scope of that probe is not known.
CEO Search
JEA board Chair April Green assigned the CEO search to the board's compensation committee during the Jan. 28 board meeting.
Vice President and Chief Human Resources Officer Jon Kendrick recommended using an outside contractor to find the next CEO as opposed to handling the search internally. 
Kendrick told the board Jan. 28 the search itself could take five to six months, but that was with a board of directors in place.
Leadership team
The next CEO will rebuild the utility's executive team. 
Interim CEO Melissa Dykes said she isn't seeking the job permanently but will "provide leadership during this period of transition." A seven-year employee, she has not said if she intends to stay at JEA.
With the firing of Zahn and former CFO Ryan Wannemacher, 11 members remain of the 14-member executive leadership team.
Vice President and Chief Compliance officer Ted Hobson plans to retire Feb. 28, reducing the leadership to 10.