Dignity Memorial's Hardage-Giddens Oaklawn Cemetery bought the Calico Corners property at 4725 San Jose Blvd. in Lakewood.
Houston-based SCI Funeral Services of Florida LLC, a subsidiary of Service Corp. International, paid $895,000 to Jensen Beach-based Joy Jax Holdings LLC for the 0.69-acre property July 15.
SCI, under its brand Dignity Memorial, owns the Hardage-Giddens Oaklawn Cemetery. 
Pete and Mary Funston, managers of Joy Jax Holdings, are president and vice president of R&M Fabrics Inc., established in 1960.
R&M Fabrics Inc. recently closed the Jacksonville Calico Corners fabric, furniture and upholstery store after almost four decades in business.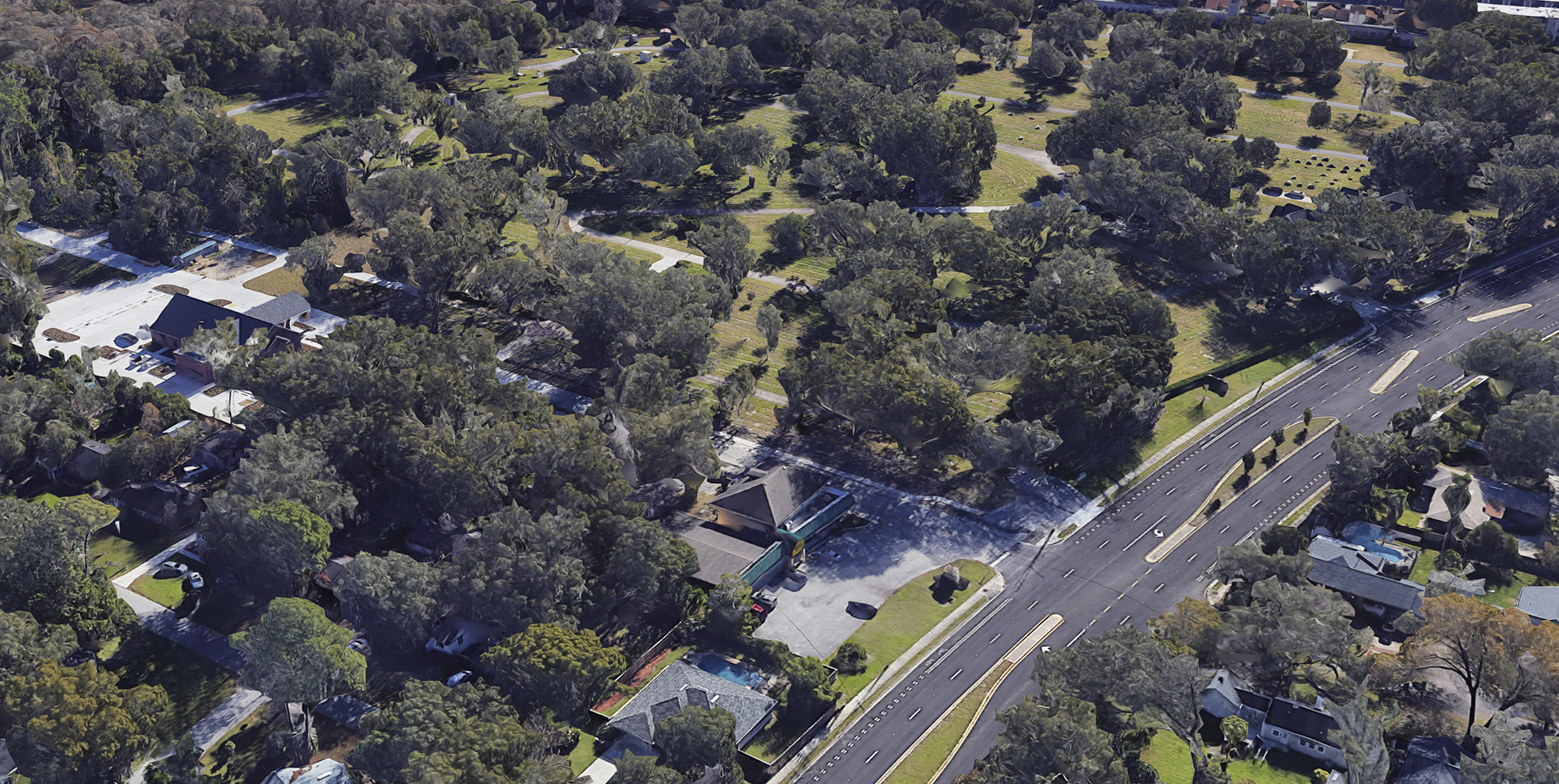 Hardage-Giddens Funeral Homes & Cemeteries President Joseph "Jody" Brandenburg said SCI bought the "premier real estate with visibility along San Jose Boulevard and it was the only available property contiguous to Hardage-Giddens Oaklawn Cemetery."
Brandenburg said the property provides the opportunity to highlight the 6,000-square-foot Legacy Lodge event space overlooking the 100-acre cemetery.
Hardage-Giddens built the lodge in 2019 behind the Calico Corners property. Brandenburg said the acquisition allows Hardage-Giddens to create an elaborate entrance with signage.
"The name of the street there was changed to Oaklawn Place but we never had signage," he said.
Brandenburg said Hardage-Giddens has not decided how to use the rest of the property, but has no plans to use the 8,856-square-foot Calico Corners building. 
"We envision some upscale cemetery development there and have had interest from those inquiring about a private family mausoleum," he said.