Before a Downtown Investment Authority board committee finalizes details of a proposed retail and restaurant incentive program for two Northbank corridors, it already has an applicant. 
Ruby Beach Brewing Co. requested a $75,000 forgivable loan from the yet-to-be-approved DIA Food and Beverage Retail Enhancement Program. 
The public money will help with build-out costs for its taproom, second-floor event room, beer garden and outdoor patio space under development at 228 E. Forsyth St., according to documents in the DIA Retail Enhancement and Property Disposition Committee agenda packet for its June 9 meeting.
Brewery owner Zeta Jax Inc. and building owner 228 Forsyth Inc. are co-applicants for the grant. It would cover 22.2% of the $337,100 development cost for phase two of Ruby Beach's Downtown location, the DIA staff report states.
Zeta Jax President Mark Vandeloo announced the relocation of the brewery from Jacksonville Beach in February. In an email June 4, he said Ruby Beach will be able to begin brewing at the Downtown location in one to two weeks.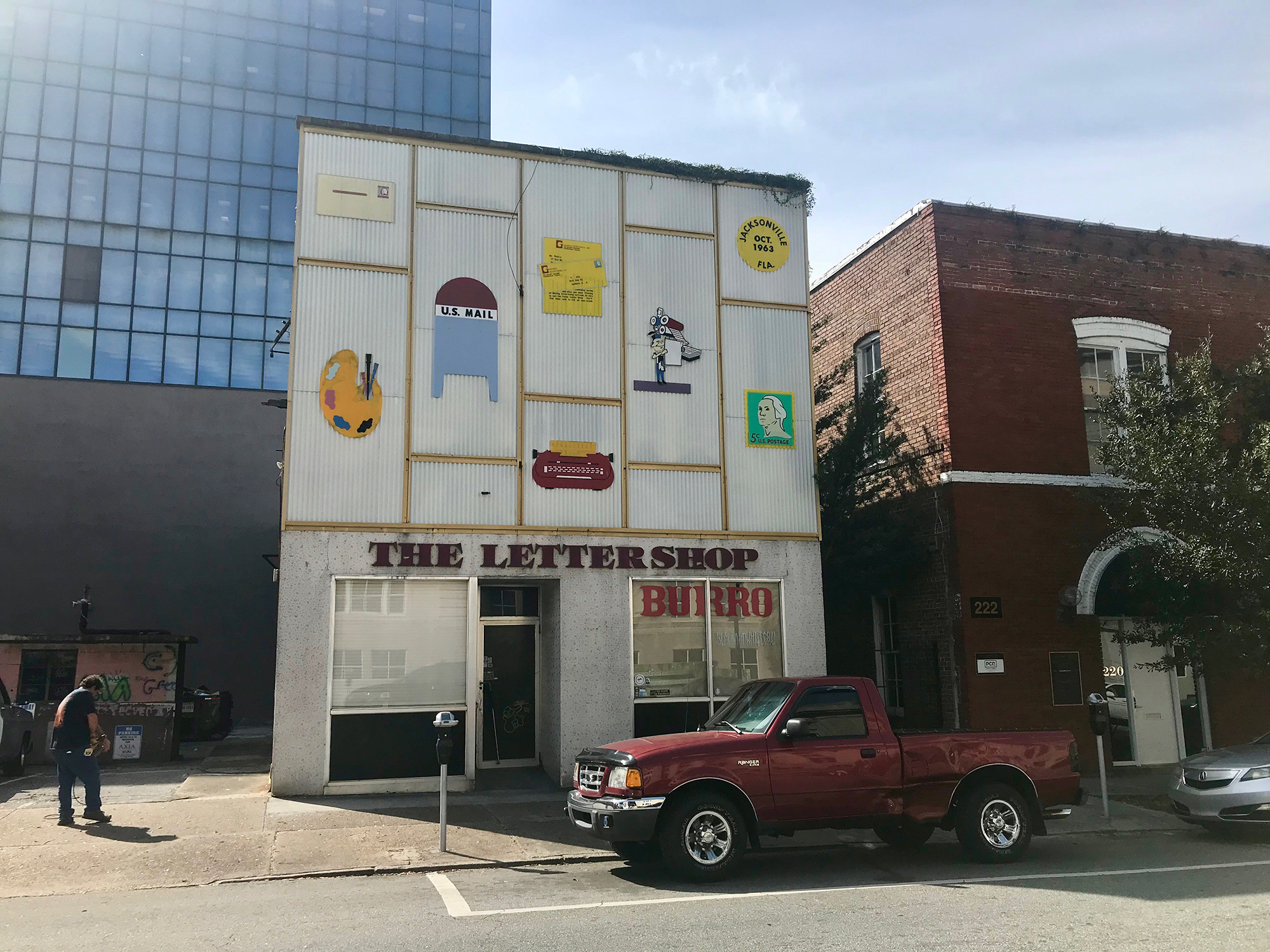 "With the closure of restaurants and bars due to (COVID-19) we spent the (downtime) focusing on the brewery move," Vandeloo said. "We have the brewhouse and all of our brewery equipment moved in and days away from being fully functional, with the exception of natural gas."
Work on the taproom is "dragging a bit behind," Vandeloo said, mostly because of permitting approvals. He said he hopes to have it open before NFL preseason football begins in August, "if not sooner."
Ruby Beach began its move to Downtown last month, according to a May 18 post on its Instagram page.
Phase two costs 
DIA documents show the $107,900 cost to build-out the brewery, phase one of the project, is not included in the $75,000 request for incentives. The food and beverage incentive award would go toward the phase two costs of the taproom, patio and event space.
To meet the program requirements, landlord 228 Forsyth Inc., led by President Chris Hionides, will contribute $286,500 in phase two costs and Zeta Jax will cover $75,000. 
Ruby Beach is leasing the 5,347-square-foot Downtown building, formerly the Letter Shop, from Hionides's company Petra. It was built in 1904 and is a contributing structure to Jacksonville's Downtown National Register District. 
The DIA project summary shows 1,278 square feet of the first floor will be used for the brewing facility, with 1,278 square feet for the taproom.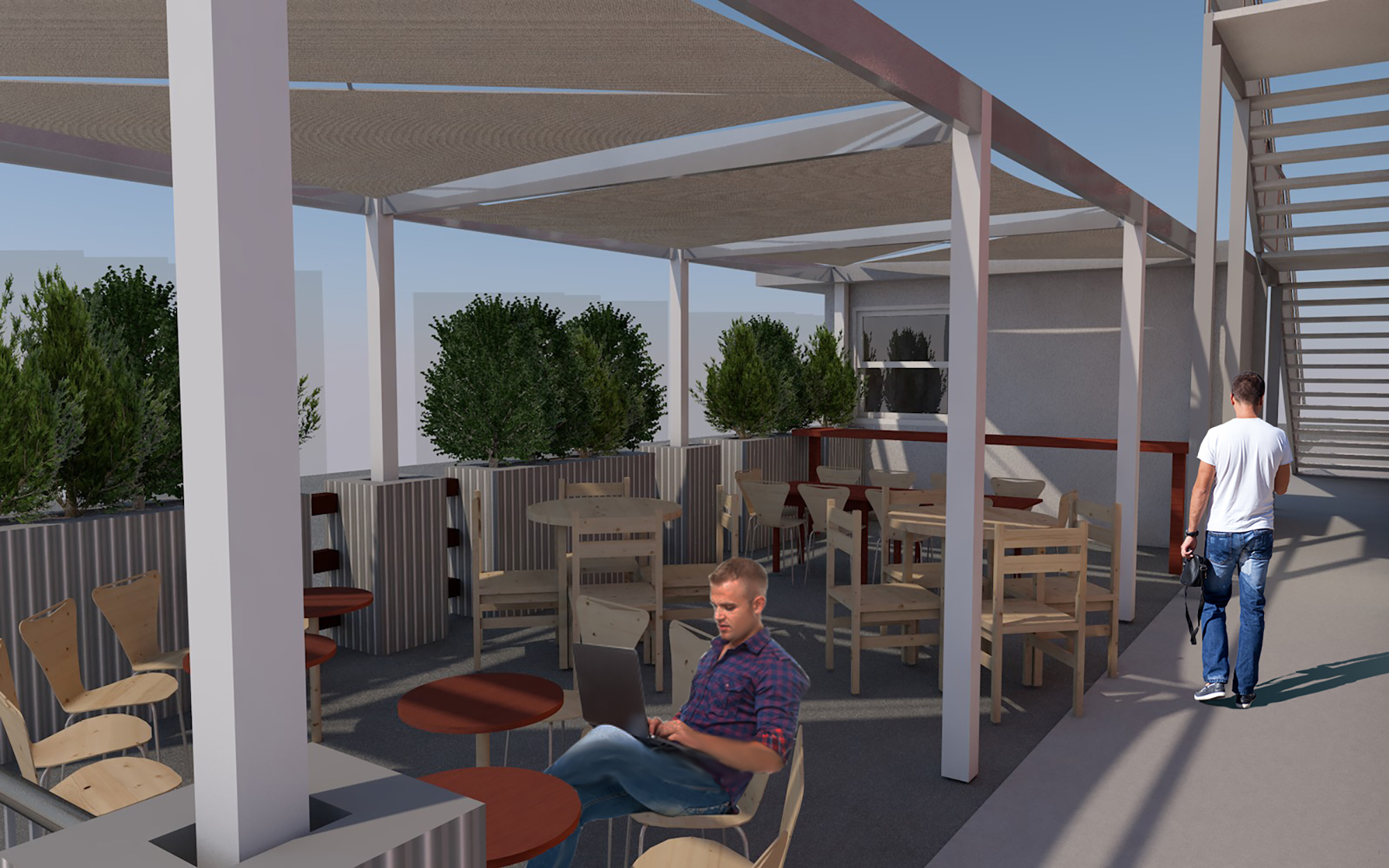 A 440-square-foot outdoor beer garden will be added to the east side of the building, according to project renderings. 
Upstairs, a 2,557-square-foot meeting space will be used for weddings, art shows, pop-up markets and family and corporate events, Ruby Beach owners told the DIA.
Ruby Beach will employ "a minimum" of 13 people Downtown. 
The committee will meet at 1 p.m. June 9 to consider the application for incentives.
The full DIA board will have to approve the retail and restaurant incentive program before any grant money can be awarded. DIA CEO Lori Boyer said May 20 a final vote on the program be on the agenda for the June 17 meeting. 
Food and beverage incentive program
Boyer proposed the food and beverage incentive program in January. It's designed to fill vacant first-floor commercial space and target businesses wanting to relocate or open in The Elbow and Hogan-Laura streets corridors Downtown.
Boyer said she wants the program to create two "distinct character corridors" on the Northbank.
When the DIA committee meets June 9, it will consider adding language to keep developers and business owners receiving money from the city's Downtown Historic Preservation Trust Fund from using the award as a financial match for the food and beverage grant.
A sidewalk enhancement grant that was tabled when the committee took its first vote on the incentive program March 9 will be brought back for consideration.