More stores and restaurants are open in Jacksonville, but the crowds are light.
 Florida Gov. Ron DeSantis's statewide plan to gradually lift COVID-19 restrictions on retailers and restaurants launched May 4, but early in the day, response was tentative.
The plan allows restaurant dining areas and retail stores to reopen at 25% capacity.
The reopenings must follow Centers for Disease Control and Prevention guidelines for social distancing.
Restaurants opening indoor and outdoor seating will be required to have 6 feet of space between tables. DeSantis said Floridians should continue to avoid groups of more than 10 people and face masks are recommended.
Gyms, movie theaters and personal services businesses, like hair salons and barbers, will remain closed.
"I have no problem going to a restaurant and dining," Jacksonville Mayor Lenny Curry said May 4. "I'm sure we won't tonight because we have a refrigerator full of food, and my wife asked me this morning what I wanted for dinner tonight. But, I'm perfectly comfortable with going and I'm sure we will be going in short order."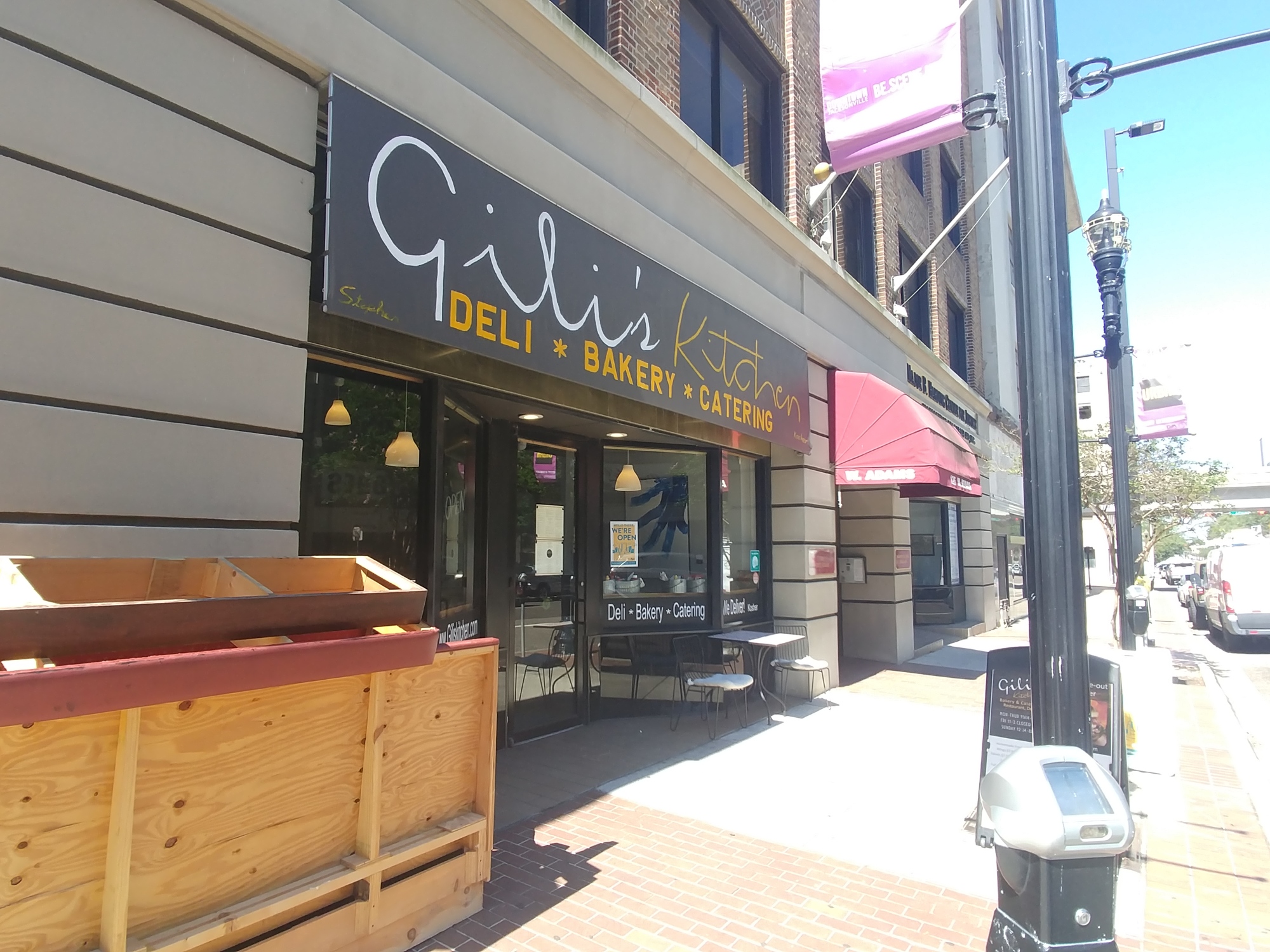 In Downtown Jacksonville, the Jumpin' Jax House of Food reopened its 20 W. Adams St. Downtown Jacksonville restaurant dining area.
Restaurant co-owner Howland "Howdy" Russell said staff and customers are  following the rules for social distancing, but "we have no idea how this is going to work out."
Russell said they rearranged tables to follow the rules and are relying on people to distance or police themselves.
Downtown restaurant hours are 9 a.m.-3 p.m. Monday-Thursday and 9 a.m.-7 p.m. Friday.
At Gili's Kitchen Catering and Bakery, co-owner Ricki Ben Simon said "it feels like the first day when we opened."   
She and her husband, Yehuda, opened the restaurant's dining room at 126 W. Adams St. They first opened April 13, 2019, serving all kosher food and a mix of international and American cuisine. 
They are limiting customers to "12 at a time and seating 6 feet apart even if they come in together, that's the law," she said. 
The restaurant has been open during the pandemic for takeout and catering.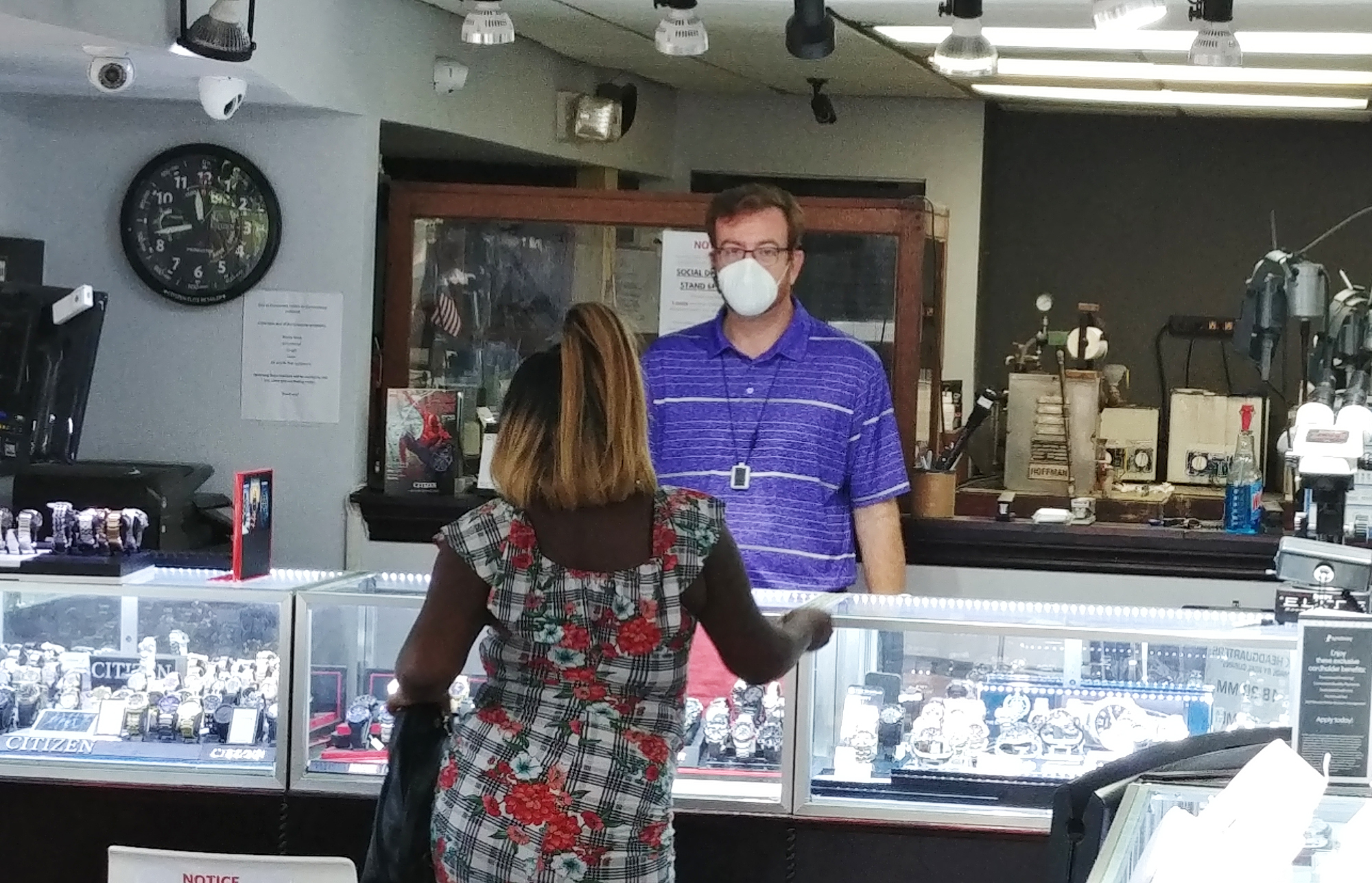 Hemming Plaza Jewelers at 231 N. Hogan St. reopened to customers with limited access. Customers must sit in chairs set up for social distancing.
 Co-owners Juan Gonzalez and his brother, Kirk Gonzalez, have been working during the pandemic, but have not allowed customers into the store.
Juan Gonzalez said they had been dealing with customers at their cars curbside, running back and forth. 
The year started as the best year of business in 12 years until everything turned off in mid-March, he said. 
In the past two weeks his phone has been going off "like crazy, with business inquiries, he said.  
 
Staff writer Mike Mendenhall contributed to this report