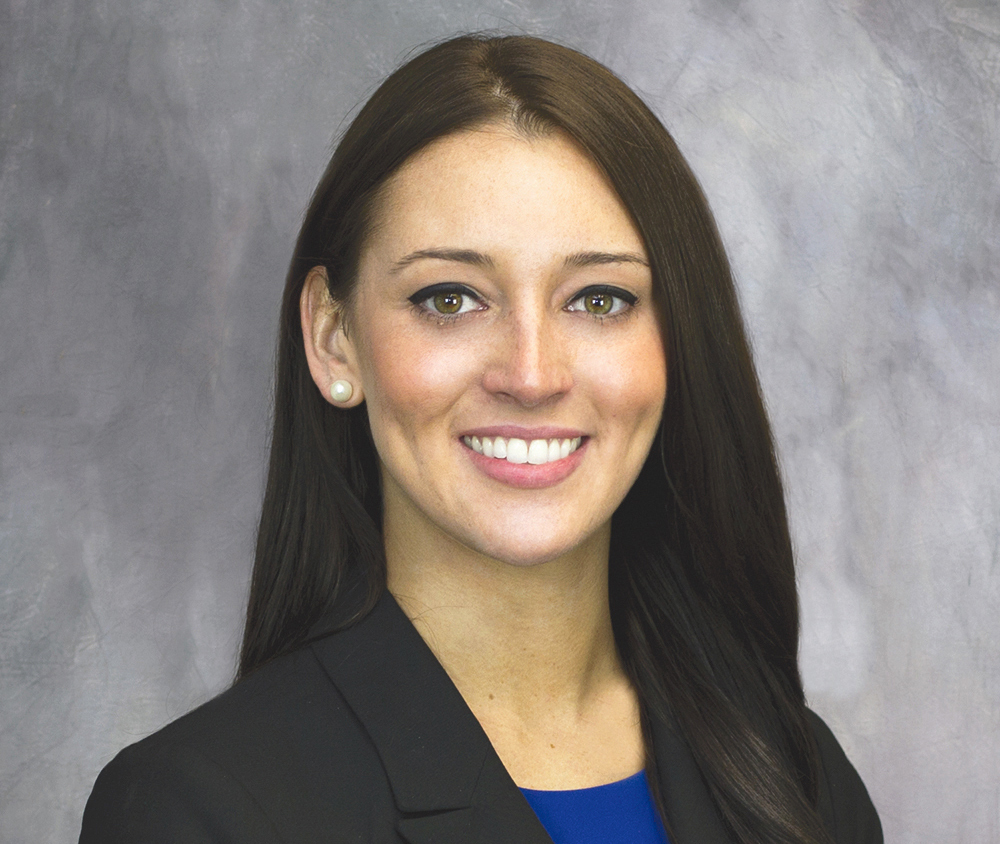 By Ashlea Edwards • Young Lawyers Section immediate past president
After a year of mostly virtual Bar events, The Florida Bar had a hybrid virtual and in-person annual convention June 9-12 in Orlando. Members of the Jacksonville Bar Association were well represented and recognized again this year.  
At the Young Lawyers Division board of governors meeting, YLD President Adam White ended his 2020-21 term in office by presenting the annual awards. The recipients were chosen after review of many nominations in support of attorneys from all over the state.
Among the recipients are two outstanding members of the Jacksonville legal community.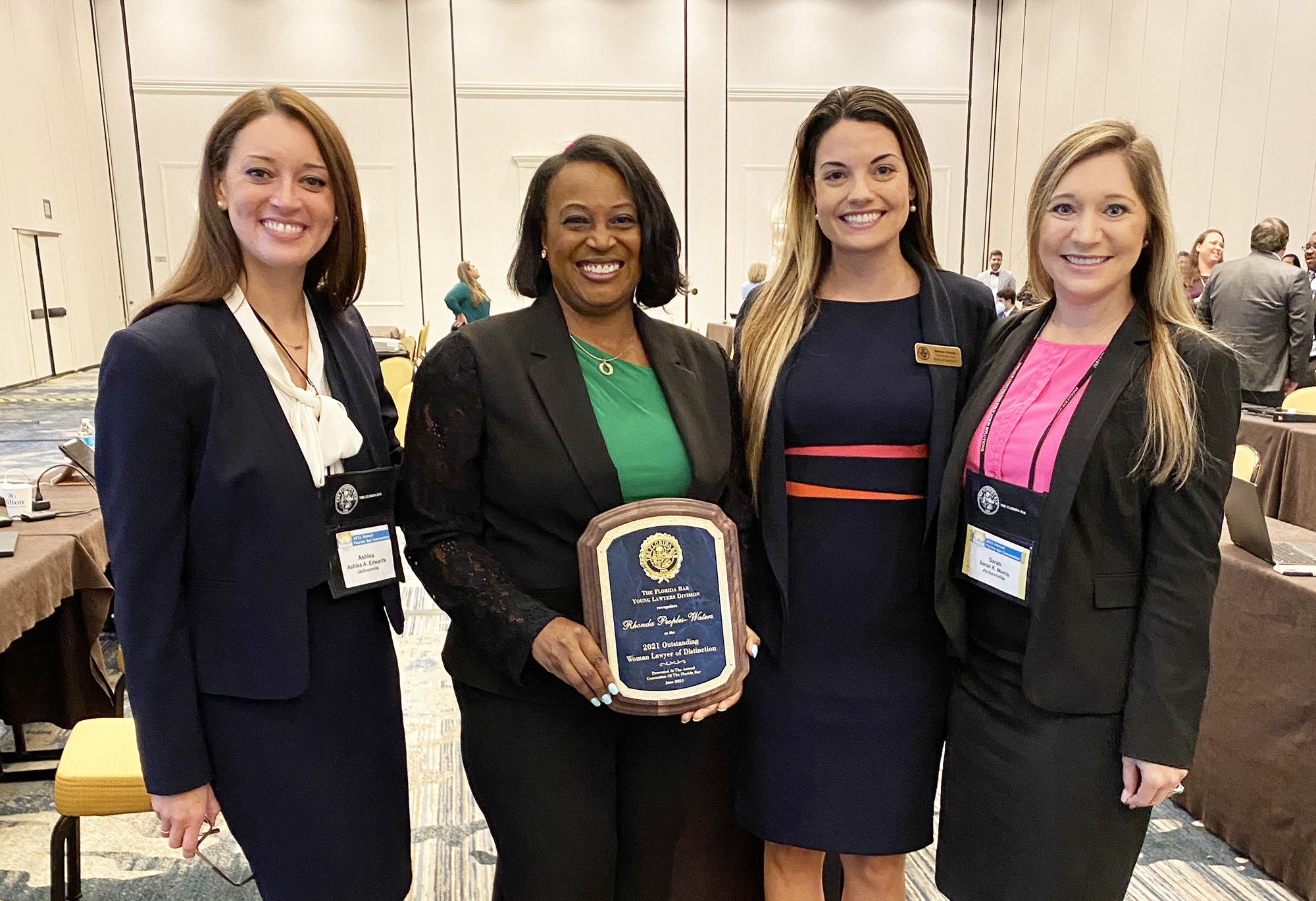 Duval County Judge Rhonda Peoples-Waters, recently elected to the bench, received the YLD Woman Lawyer of Distinction Award.
LaTesha Campbell, an assistant state attorney, received the YLD Outstanding Government Lawyer Award.
Earlier this year, the YLD selected the JBA Young Lawyers Section as its Large Affiliate of the Year, a distinction that the JBA's young lawyers have not received in more than a decade. 
At the general assembly, YLD governors Valeen Arena, Sara Morris and I were sworn in to serve another year on the YLD board.
JBA 2021-22 President Michael Fox Orr and Braxton Gillam were sworn in for another term on The Florida Bar board of governors.
JBA members Mike Tanner and Gary Lesser were administered the oath of office as 2021-22 Florida Bar president and president-elect, respectively, by state Supreme Court Chief Justice Charles Canady.
As we begin the new Bar year, I look forward to seeing the accomplishments of our members shine locally and statewide. 
Ashlea Edwards is a labor and employment attorney with Akerman LLP.