The residential real estate market in Northeast Florida continues to challenge prospective buyers who face increased costs due to rising interest rates, inflation and scarcity of houses to buy.
However, the Northeast Florida Association of Realtors reported an increase in the number of houses on the market in April.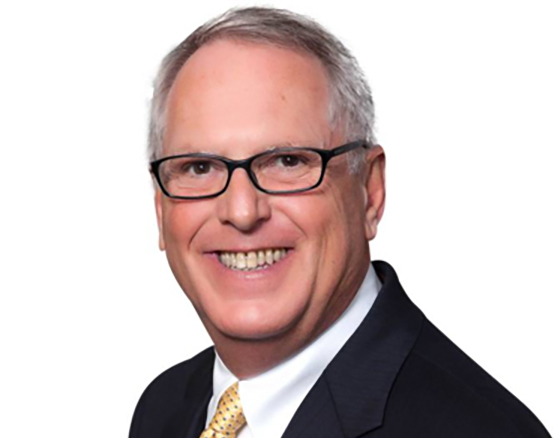 The report, released May 9, said there was a 6% increase in the number of houses on the market over the month, but still nearly 20% fewer than the previous year.
The continuing price hikes are beginning to moderate, said NEFAR President Mark Rosener.
In April, the median-priced home rose 2.3% to $380,000. That is 23.8% higher than the year before.
Single-family homes are selling in a median 13 days.
"Buyers still need to move quickly when a new home comes onto the market, as we are still experiencing a very fast pace with just 13 days on the market and only 1.2 month's supply," he said in the report.
It's an aggressive market, Rosener said.
"There's not much negotiating room for buyers with just over 100% of list price received and nearly 42% of homes selling over list price. Buyers must be prepared to make a strong offer right from the start."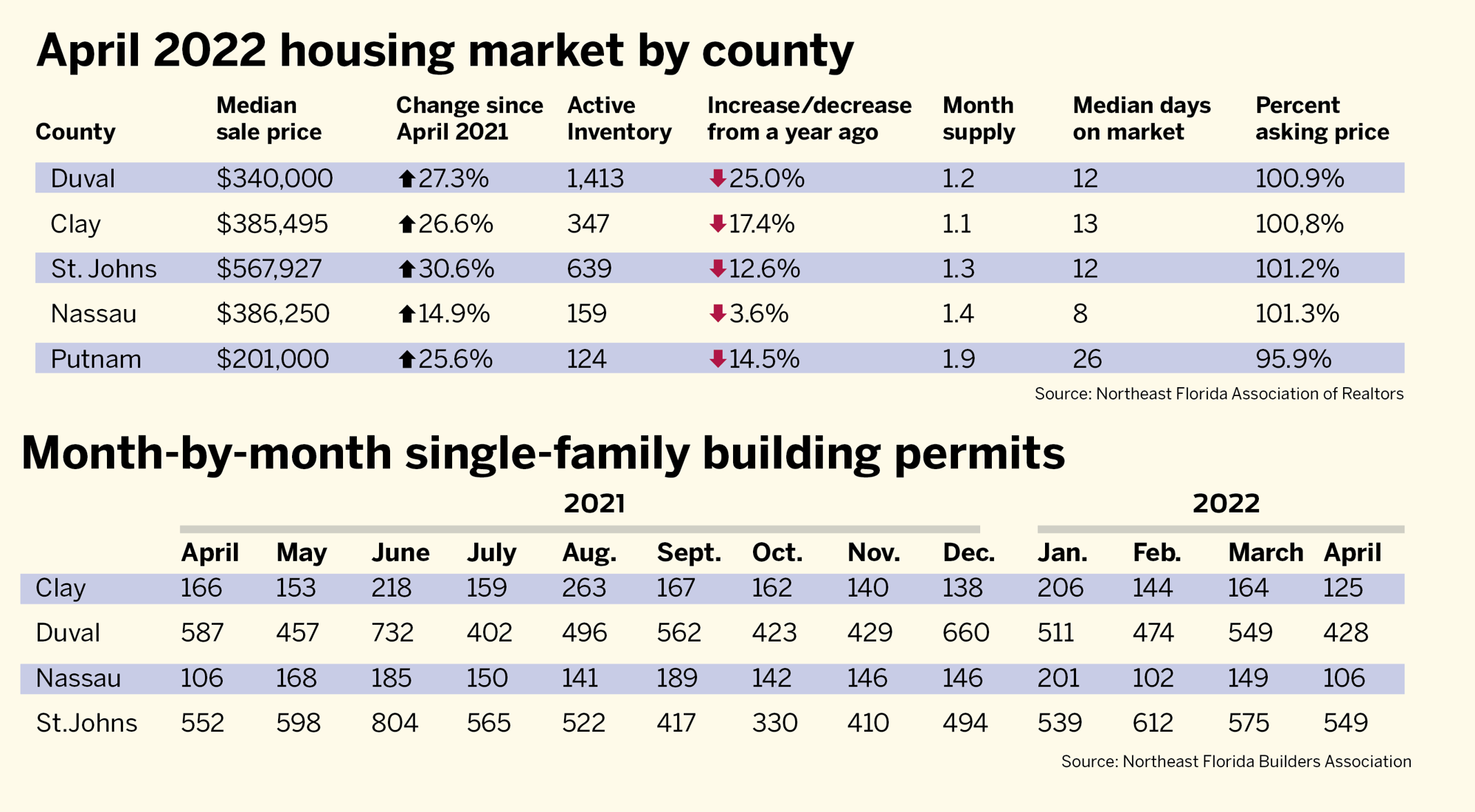 Combined, town houses and condominiums also showed strength at a median price of $262,500, a 5.3% increase over March. The available inventory dropped  8.6% from 488 to 446.
Rosener has predicted from the start of year that there will be more activity and choice when the market enters the traditional spring buying season.
"Obviously, inventory is still below last year's levels, but the region is beginning to see some progress with more homes becoming available for sale," he said.
The Home Affordability Index fell to 82 in April, which is 2 points below March.
The number reflects that households making the area median income have 82% of the financial wherewithal to qualify for a median-priced home under current interest rates. Ideally, the Home Affordability Index should be at 100 or above.
"The Home Affordability Index is being impacted more from the rise in mortgage interest rates than an increase in median sales price," Rosener said.
Around the region
• Duval County's Home Affordability Index is 91. The number of available houses for sale rose 4.1% to 1,413.
• Putnam County is offering the most affordable options. The median price is $201,000, down 10.1% from the previous month. Its Home Affordability Index number is 154.
• St. Johns County continues to be the most expensive area with the median price of a single-family house rising 2% over March to $567,927. Its Home Affordability Index is 55.
• Sellers in Clay County are receiving 100.8 % of their asking price, with 45.6% closing over the list price.
• In Nassau County, houses remain on the market for a median of 8 days, 27.3 % faster than in March.