The city is reviewing permits for the foundation and construction of an expansion to Loctek Ergonomic's North Jacksonville warehouse at a combined cost of $5.52 million.
ARCO Design/Build is the contractor for the 116,640-square-foot expansion to the existing 234,000-square-foot warehouse at 2983 Faye Road in NorthPoint Industrial Park.
Permit applications show a $137,873 cost for the foundation and almost $5.4 million for the building expansion.
The project creates a 350,640-square-foot center.
The warehouse is an e-commerce fulfillment center for Loctek Ergonomic, which makes work furniture focused on wellness and productivity.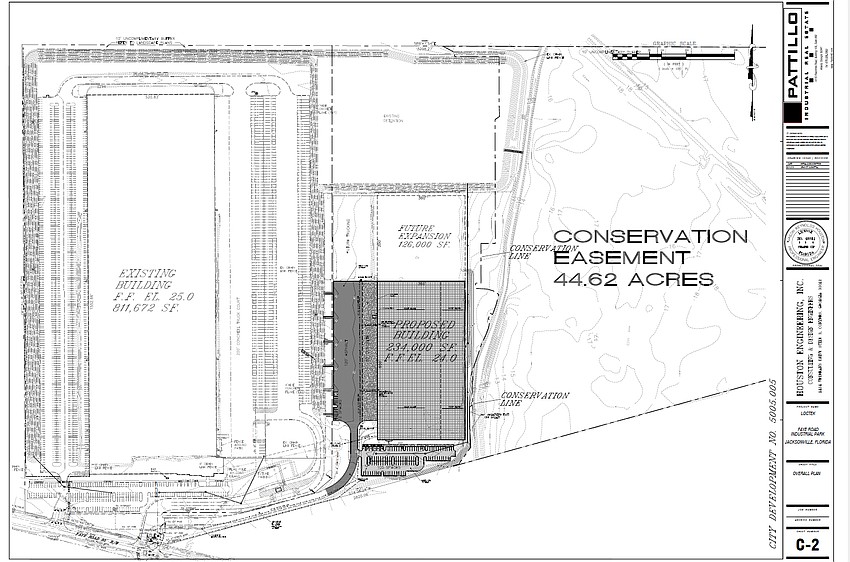 Loctek makes sit-stand height-adjustable workstations; monitor mounts; desk bikes; mobile carts with TV, DVD and camera shelves; space management mounts; ergonomic office chairs; and health and fitness accessories.
It paid $15.9 million on Jan. 20, 2023, for the North Jacksonville property, where Pattillo Industrial Real Estate had developed the first phase of the warehouse for Loctek.
The 74.85-acre site is east of the GE Appliances Warehouse near the JaxPort Blount Island Marine Terminal. It is between New Berlin Road and Alta Drive.
Livermore, California-based Loctek acquired the property through 6075 Lance LLC.
Pattillo Industrial Real Estate sold the property through JAX2983 LLC.
The city issued a permit March 15, 2022, for ARCO to build the 234,000-square-foot first phase of the warehouse. Plans showed a future 126,000-square-foot expansion, creating an eventual 360,000-square-foot facility.
The city issued a site-clearing permit in October 2021 for the 47.9-acre site and a permit in December 2021 for ARCO to construct the foundation.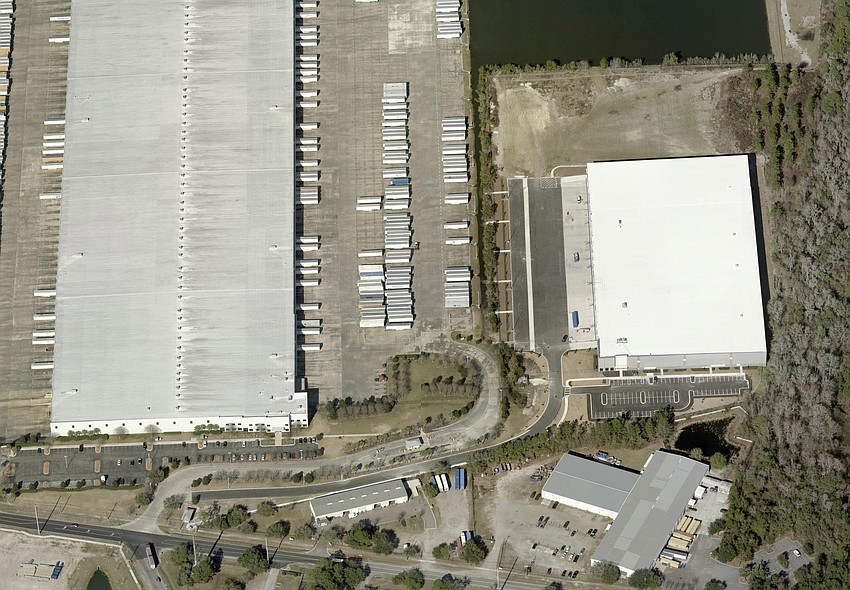 Jax2983 LLC was the property owner and developer. 
As the NorthPoint warehouse was built, Loctek leased a 102,409-square-foot building at 1350 Tradeport Drive in Jacksonville International Tradeport in North Jacksonville.
Loctek Inc. Development Manager Lori Wu said in February 2021 by email that the company occupied the Tradeport structure as it built at the Faye Road site.
It was expanding "for e-commerce fulfillment purposes to utilize the Jacksonville ocean port," Wu said.
Wu said Loctek had 10-15 employees at the Tradeport warehouse and would have 20-30 at Faye Road.
Jacksonville-based Commercial Florida Realty Broker Principal Jeffrey Collins was the build-to-suit, buyer representation broker on behalf of Loctek.
Loctek's U.S. headquarters is in Livermore, California. Loctek Ergonomic Technology Corp. is based in China.
Loctek operates factories in China and Vietnam and distribution centers in Livermore, California, which is near San Francisco, and in Memphis, Tennessee, and Houston.