Ameris Bancorp, which moved its executive offices to Jacksonville last year, is making a bigger push in the market by acquiring Atlantic Coast Financial Corp.
Ameris announced a $145 million agreement today to buy the parent company of Atlantic Coast Bank, which has eight branches in the Jacksonville metropolitan area and four in Georgia.
This follows the March 2016 acquisition of The Jacksonville Bank, which had eight offices in the metro area.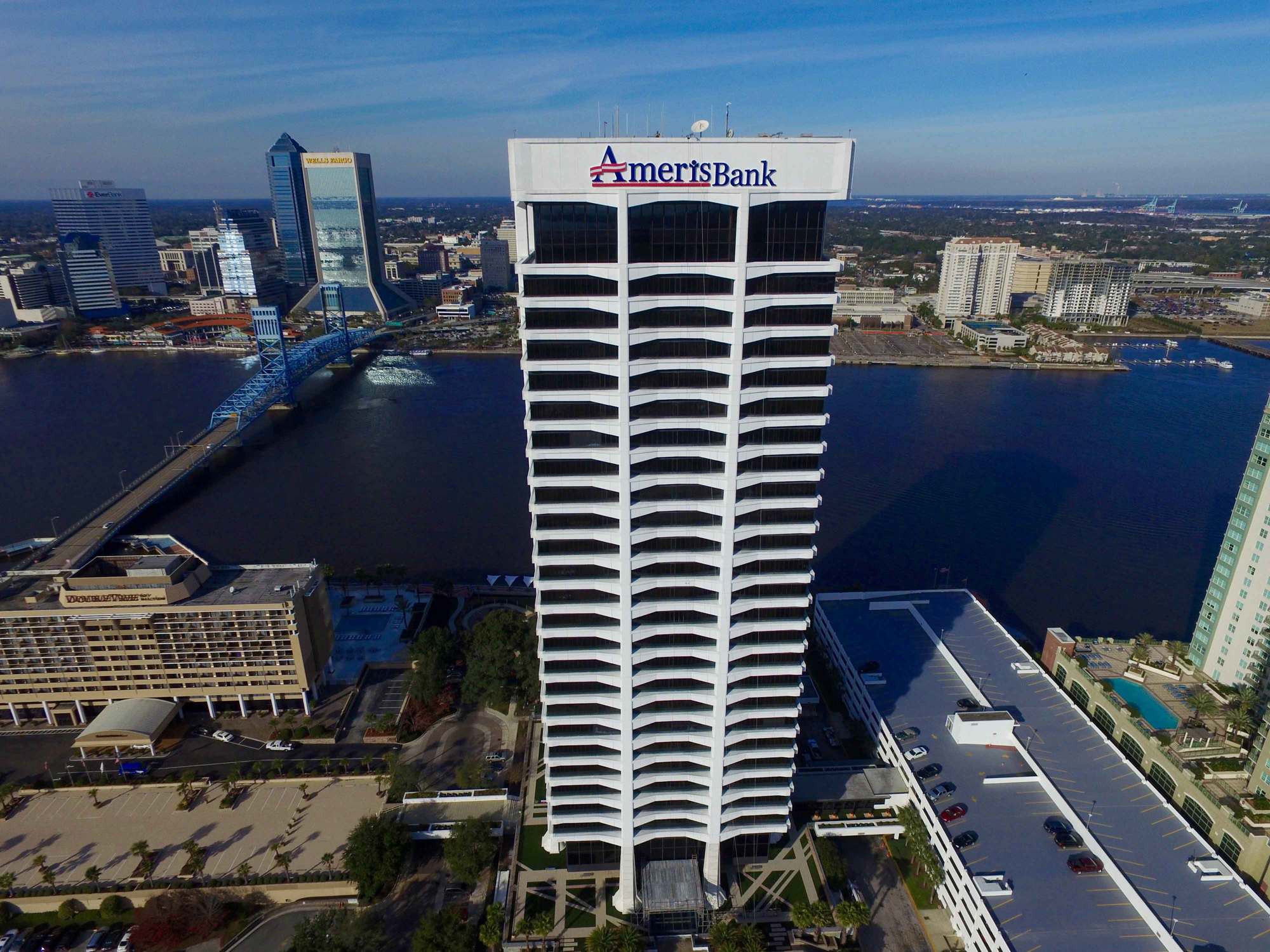 Ameris officially remains headquartered in Moultrie, Georgia, but it moved its executives into the 28-story Riverplace Tower on Jacksonville's Southbank after buying Jacksonville Bank.
"We view this transaction (with Atlantic Coast) as an extension of our plan to build scale in Northeast Florida. With a combined $1.5 billion deposits in the Jacksonville MSA, the addition of Atlantic Coast will solidify us as Northeast Florida's premier community bank," Ameris CEO Edwin Hortman said in a news release.
Ameris has been waiting all year to make an acquisition. It entered into a consent order with banking regulators in December 2016 that prevented it from making any deals until it resolved compliance issues with the Bank Secrecy Act, a federal law requiring financial institutions to help the government prevent money laundering.
The company blamed the problem on software glitches and said last month it had fixed the issues and regained compliance.
Under the merger agreement, Atlantic Coast Financial stockholders will receive 0.17 shares of Ameris stock plus $1.39 in cash for each of their shares.
Based on Ameris' closing price of $47.30 Thursday, that values the deal at $9.43 for each Atlantic Coast Financial share.
Atlantic Coast Financial's stock closed at $8.69 Thursday.
"I fully expect our stockholders and customers will be proud to join an exceptional institution in Ameris. We could not be more excited to unlock greater potential through the new resources and products we will have available," Atlantic Coast Financial CEO John Stephens said in the release.