The Downtown Development Review Board approved changes to a parking garage proposed for the corner of Laura and Forsyth streets and cleared the way for new apartments near Hemming Park.
SouthEast Development Group is partnering with The Molasky Group of Companies to build what will be an 807-space parking garage to service the Barnett Building, the Laura Street Trio and VyStar Credit Union employees relocating to the SunTrust Tower in 2019.
The DDRB approved the garage in May, but the development group said increased demand for parking required changes.
The garage at 28 W. Forsyth St. will now comprise 286,047 square feet of unenclosed space in seven stories, a level higher with 122 more parking spaces than in the original plan.
The project includes almost 7,900 square feet of retail that will front Laura Street. No retail partners have been named.
BLT Parking LLC, a subsidiary of The Molasky Group, applied for a city permit to build the garage at a cost of $17 million.
The garage is expected to break ground in 2019 and open as construction on the Laura Street Trio is wrapping up.
Currently, the development group is working on the Barnett Building. When it opens next year, it will have 100 market-rate apartments, office space, a University of North Florida satellite campus, retail banking and a Vagabond Coffee Co. shop.
The Laura Street Trio, comprising the Bisbee, Marble Bank and Florida Life buildings, will be transformed into a Courtyard by Marriott hotel, restaurants and other retail. That project is expected to begin in 2019.
SouthEast Development Principal Steve Atkins could not be reached for comment.
In his place at the Thursday meeting was project architect, Thomas Hurst, of Dasher Hurst Architects.
Hurst said the city approached the group about additional parking after VyStar pledged to relocate employees Downtown.
In July, the credit union paid $59 million for the 23-story SunTrust Tower at 76 S. Laura St. along with an adjacent 612-space parking garage. It will rename the high-rise as VyStar Tower.
VyStar President and CEO Brian Wolfburg said Friday the credit union plans to bring "close to 900" employees Downtown in 2019 and needed additional parking.
"We have recently come to an agreement on a long-term lease of over 400 spaces within that garage," he said.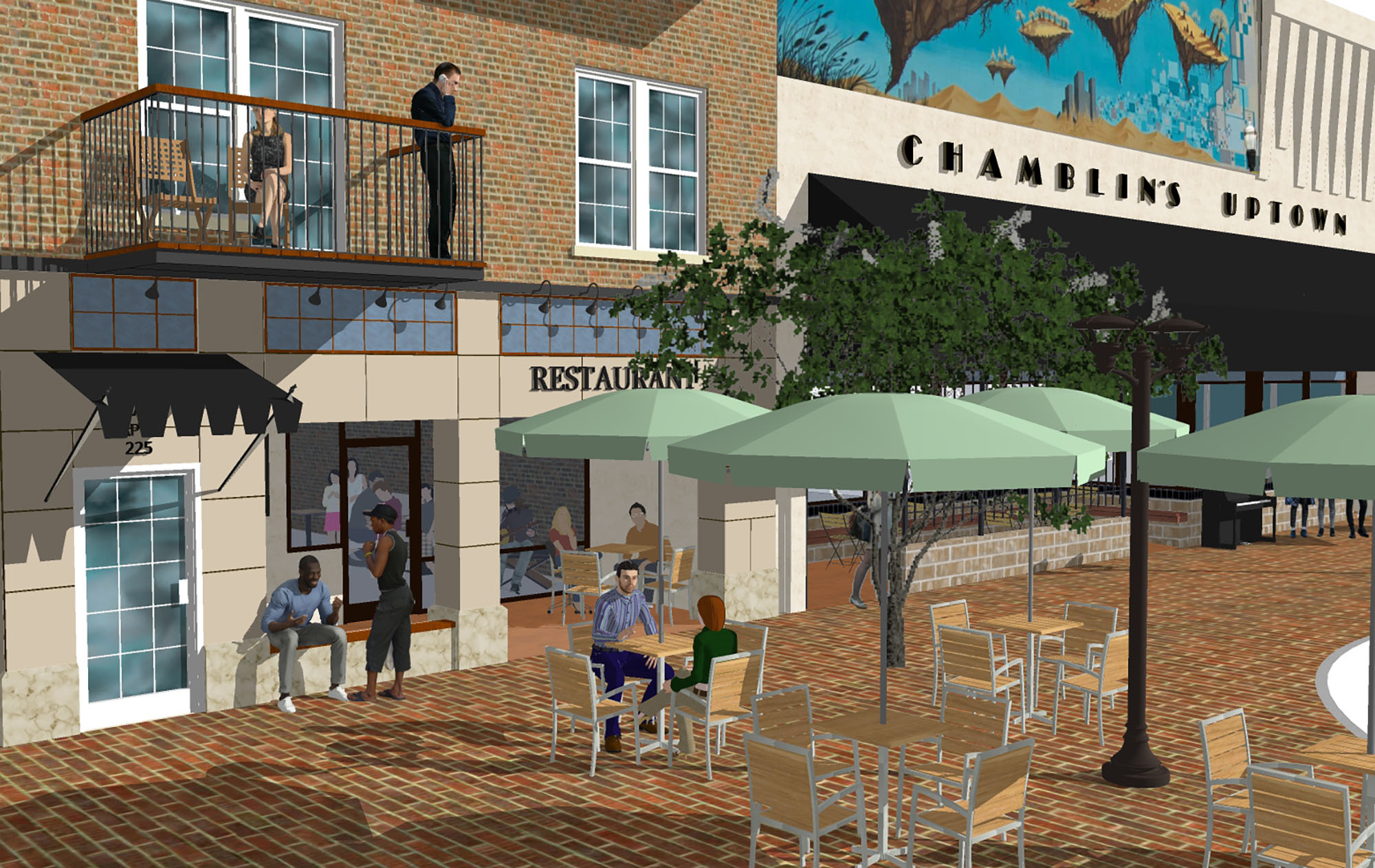 Chamblin's new apartments
Also on Thursday, the DDRB gave Ron Chamblin conceptual and final design approval for 225 N. Laura St. where he plans to convert a three-story building into four apartments and a first-floor restaurant.
The structure was built about 1904 and Chamblin intends to update the exterior to reflect the historic look.
Construction could take eight to 10 months after permits are approved. Chamblin plans to have two one-bedroom and two two-bedroom units on the top floors.
The restaurant will feature indoor and outdoor seating.