VyStar Credit Union's proposal to spend $943,403 to buy city property for a Downtown parking garage is headed to the Mayor's Budget Review Committee.
The committee will consider a request Jan. 13 by the Downtown Investment Authority to file legislation with City Council that would sell the 0.77-acre property at Main and Forsyth streets to VyStar.
The garage will support the 1,000 employees VyStar is moving Downtown. The credit union is relocating its headquarters to the 23-story tower it bought in July 2018 for $59 million at 76 S. Laura St. VyStar also purchased the adjacent parking garage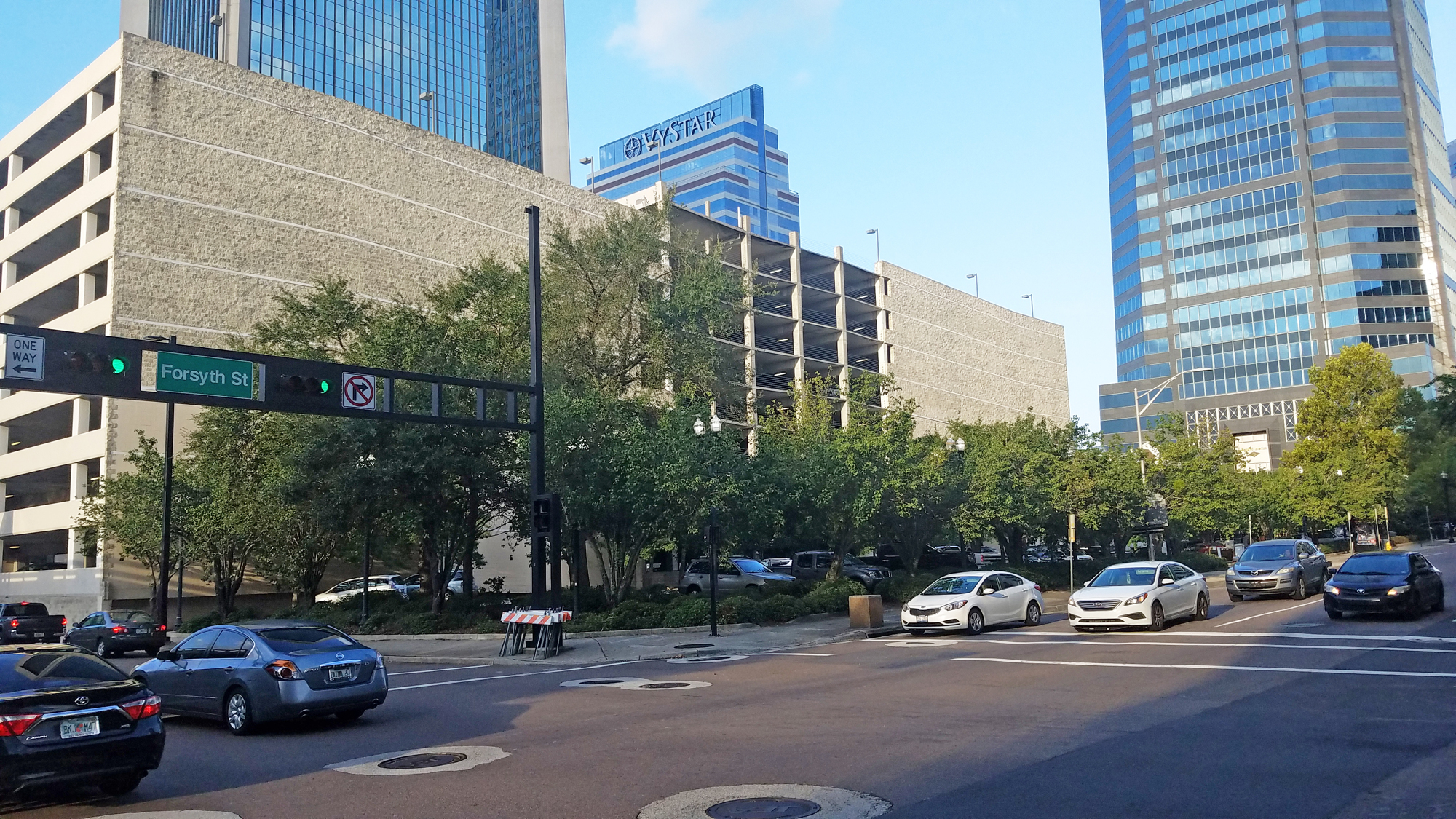 In addition, VyStar is renovating a seven-story building it bought next door at 100 W. Bay St.
The proposed Main and Forsyth parking structure originally was part of Barnett Tower LLC's lease agreement with the city before the DIA board voted in September to terminate the garage portion of the contract.
The developer of the historic Barnett National Bank Building and the companion Laura Street Trio project missed its deadline to complete the garage and is renegotiating its agreement with the DIA.
As part of the terms of the agreement, VyStar will build a minimum 550-space parking garage and lease up to 250 of those spaces to the DIA at $100 per space, per month. The city will have 24-hour access to the garage.
The agreement says VyStar must begin construction within three months of buying the property and complete the project within 15 months.
Council and Mayor Lenny Curry will need to sign off on the sale before VyStar can take control of the property.