Bono's Pit Bar-B-Q will be building again near St. Johns Town Center.
Bono's President Josh Martino said Aug. 13 he hopes to open it in late August or early September.
The city issued a permit April 12 for Jacksonville-based Bono's to build a 3,000-square-foot restaurant on 1.03 acres at 10065 Skinner Lake Drive at a construction cost of $1 million.
Kaneco Construction of Jacksonville is the contractor. Design Cooperative LLC is the architect. 
The previous store, with 3,900 square feet of interior space, was damaged by fire in March 2020 and then demolished.
"This has been a long time coming," Martino said.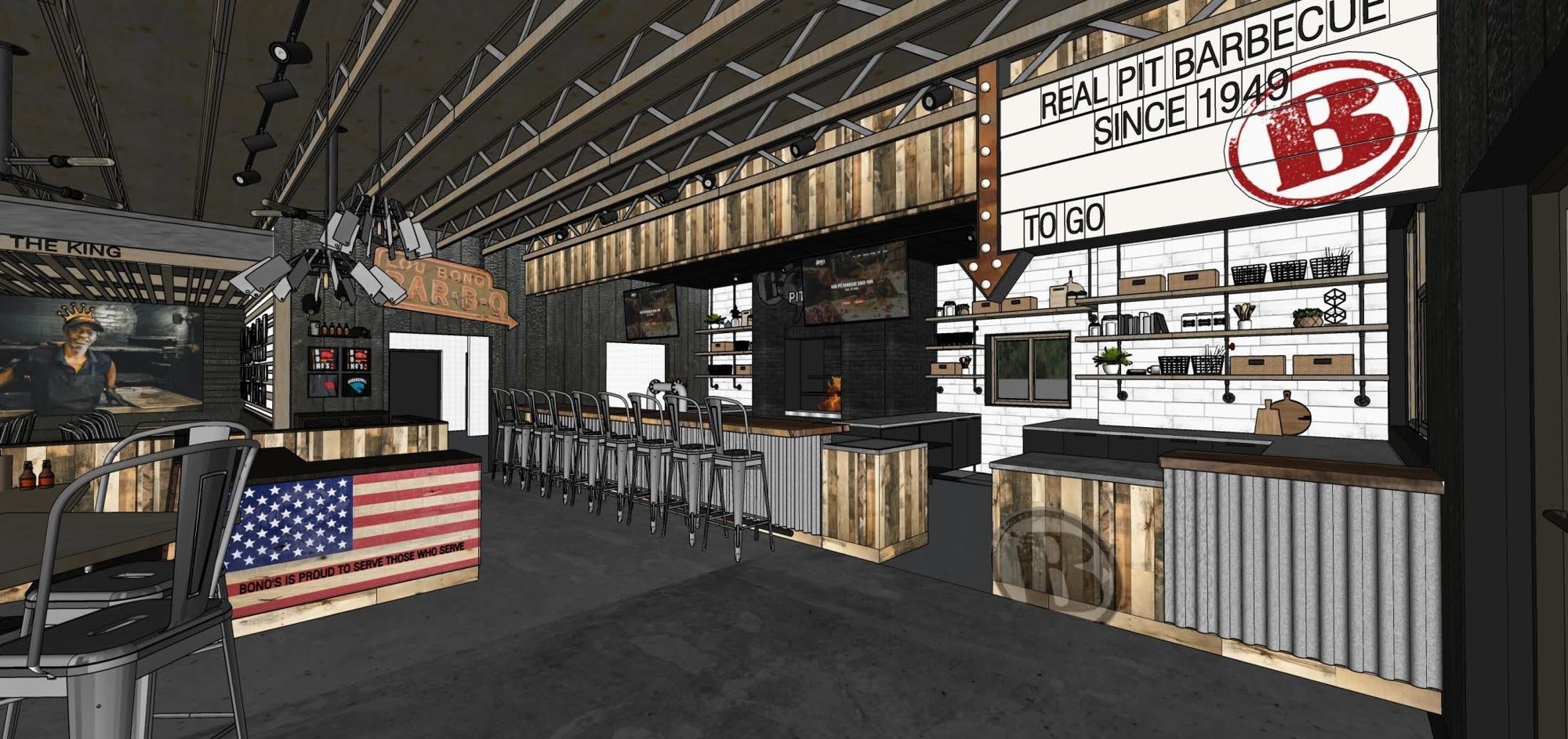 Martino said Oct. 26 that the restaurant will be the first free-standing location the chain has constructed in several years. 
The previous store was built in 2000.
"That building was built quite some time ago. The restaurant industry looked a lot different and worked a lot differently," Martino said.
He said the project took longer than anticipated because of insurance, permitting, design and other factors.
Martino said the interior would be 3,000 square feet with a 1,000-square-foot front porch with dining and seating and a takeout window. The addition of the drive-thru means more extensive site work, including "starting from scratch" with the parking lot.
Inside, the area near the cashier will allow for easier third-party delivery service and online order pickups.
Five of Bono's 20 restaurants have drive-thrus, he said. 
Martino said in March 2020 that the location was one of the chain's best-performing locations. 
"We know that store, we know that location, we knew that was something we were going to rebuild no matter what," Martino said.