Sleiman Enterprises wants to designate land in Atlantic North for an electric vehicle sales showroom and service bays that industry sources suspect is Tesla Inc. 
Tesla operates a showroom at St. Johns Town Center and a service center at 7818 Philips Highway.
CNBC.com reported July 28 that Tesla is closing some of its showrooms in high-end shopping malls and instead investing in less-expensive locations, according to a report from Electrek.
Electrek.co is a news and commentary site that tracks, analyzes and reports on the transition to electric transport. 
Sleiman COO Michael McNaughton said Dec. 21 he had no comment on behalf of Sleiman Enterprises.
Sleiman owns and is developing the property through the Atlantic North Land Trust.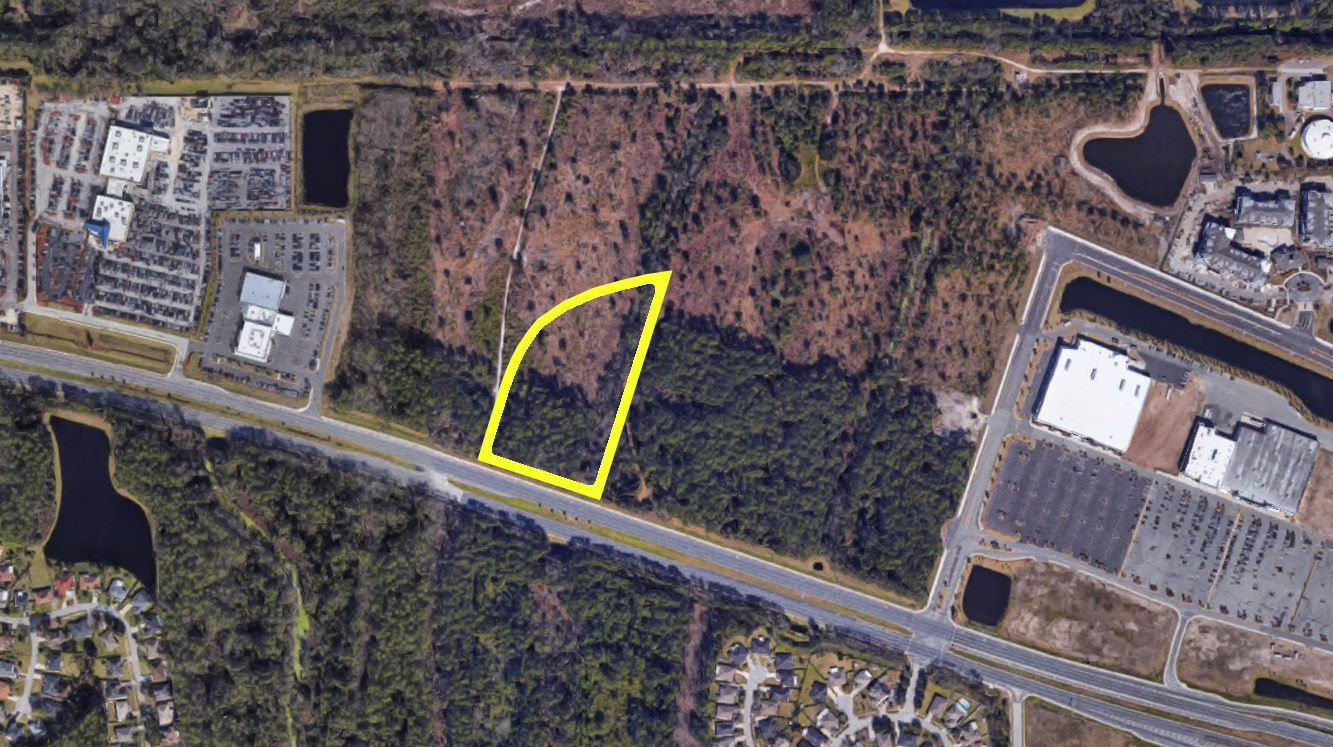 Tesla has not responded to requests for comment. 
St. Johns Town Center's manager has not responded to emails or a call.
The city issued mobility fee calculation and concurrency reservation certificates for a 45,477-square-foot EV sales showroom at 11585 Atlantic Blvd. in Atlantic North.
It calculated a mobility fee of $262,399 to mitigate the traffic impact. Atlantic North is at northwest Kernan and Atlantic boulevards.
Plans show that the EV center would take 6.3 acres of a 37.36-acre site.
The land is a wooded site west of the Cinemark Jacksonville Atlantic North and RaceTrac.
Kimley-Horn and Associates Inc. is the civil engineer.
Plans show a retail showroom and lounge, 15 service bays, 10 wall-charger spaces front and back and two Supercharger spaces. In the U.S., only Teslas can use Superchargers.
CNBC.Co reported that Tesla, based in Austin, Texas, plans to close mall showrooms, marking a shift in the company's retail strategy.
CNBC said that in early 2019, Tesla Chief Executive Elon Musk said the company would be closing most of its brick-and-mortar locations and shifting its sales online.
"However, the company ended up reversing course and keeping a significant number of locations open," it said.
CNBC said Tesla is now said to be letting go of most of its high-rent locations in malls and shopping districts in favor of putting money toward delivery centers, Electrek reported.
Electrek said Tesla operates more than 170 galleries and showrooms across the U.S., according to its website, in malls including Garden State Plaza  Paramus, New Jersey; Scottsdale Fashion Square in Scottsdale, Arizona; and Ala Moana Center in Honolulu.
Electrek.co reported Aug. 4, 2020, that Tesla was working on a significant expansion of its retail and sales presence, including expansions in new markets.
It said that just over a year before, Musk was talking about shutting down almost all of Tesla's stores and moving to an online-only sales model. It said that a few months later, Musk reversed the strategy.
"Now Electrek has learned that Tesla is planning a significant expansion of its retail presence in North America and abroad, with a focus on China," it said.
Electrek said that based on sources and new job listings, it found several new retail locations in Tucson, Arizona; El Paso, Texas; Milwaukee; and Smithtown, New York.
Tesla began work on the 2,058-square-foot St. Johns Town Center showroom, with charging stations behind it, in October 2015 and opened the next month.
In August 2016, Tesla started work toward an 18,180-square-foot service center along Philips Highway at the front of Perimeter Commerce Park and opened it in January 2017. The landlord said it does not give out any information about tenants. 
Tesla, incorporated in 2003 and traded publicly, designs, develops, makes and sells high-performance fully electric vehicles and energy products. It operates subsidiaries in North America, Europe and Asia.
The Scrapehero.com data site says that as of Dec. 7, there are 188 Tesla locations in 34 states and 159 cities in the U.S.
Tesla reported that it produced about 238,000 vehicles and delivered more than 240,000 in the third quarter.
It said it produced 8,921 Model S/X cars and 228,882 Model 3/Y vehicles.
"We plan to grow our manufacturing capacity as quickly as possible. Over a multi-year horizon, we expect to achieve 50% average annual growth in vehicle deliveries. The rate of growth will depend on our equipment capacity, operational efficiency and the capacity and stability of the supply chain," Tesla said on its site.
Tesla reported third-quarter revenue of $13.76 billion, up 57% from the year before, and net income of $1.63 billion, the second time it surpassed $1 billion.