The city issued a permit Dec. 2 for Ticon Commercial Inc. to build-out Crumbl Cookies at 2039 Hendricks Ave. in East San Marco at a project cost of $400,000.
A site plan shows Crumbl Cookies will open next to Orangetheory Fitness in the center, which is anchored by Publix Super Markets Inc.
The permit provides two sizes for the build-out of 1,566 square feet and 1,713 square feet,. The East San Marco site plan shows the larger size.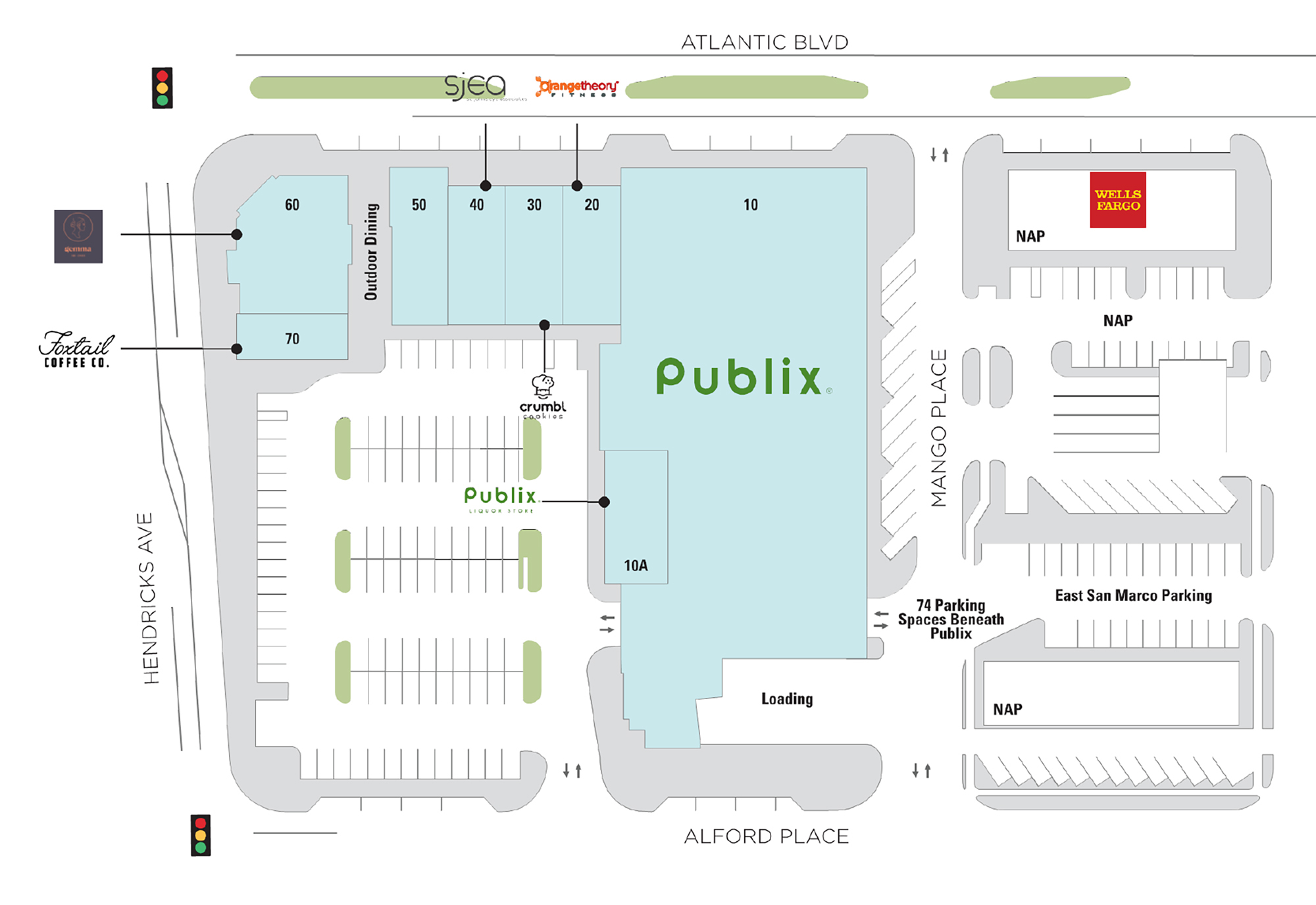 Landlord Regency Centers announced April 14 would open in the center East San Marco at Hendricks Avenue and Atlantic Boulevard.
A Crumbl Cookies franchise owner registered Crumbl San Marco with the state June 20.
It will be the fifth Jacksonville store for Crumbl Cookies.
The chain has three area franchised stores open and two more on the way, including the East San Marco location.
Stores are open in Pablo Creek Plaza East, the Mandarin Oaks shopping center and OakLeaf Plantation Center.
A fourth will be in South Beach Parkway shopping center in Jacksonville Beach.
Utah-based Crumbl Cookies says on crumblcookies.com that since opening three years year, Crumbl has expanded to more than 600 bakeries, including almost 50 in Florida, in 47 states.
The menu rotates weekly to feature four or five specialty cookies from among more than 200 flavors.