St. Johns Town Center LLC sold 2.725 acres at the regional shopping center to the developer that plans a 118-room AC Hotels by Marriott.
Palmetto-SPG Owner LLC, part of OTO Development LLC of Spartanburg, South Carolina, paid $1.18 million for the property May 16, according to a deed recorded May 18 with the Duval County Clerk of Courts.
Simon Property Group is a partner in St. Johns Town Center LLC.
Permits were issued March 21 for the proposed hotel at 5323 Big Island Drive in St. Johns Town Center at a combined cost of $18 million. Kellogg & Kimsey Inc. of Sarasota is the contractor.
The city issued three permits for construction of the hotel building, pool house and dumpster enclosure on the site.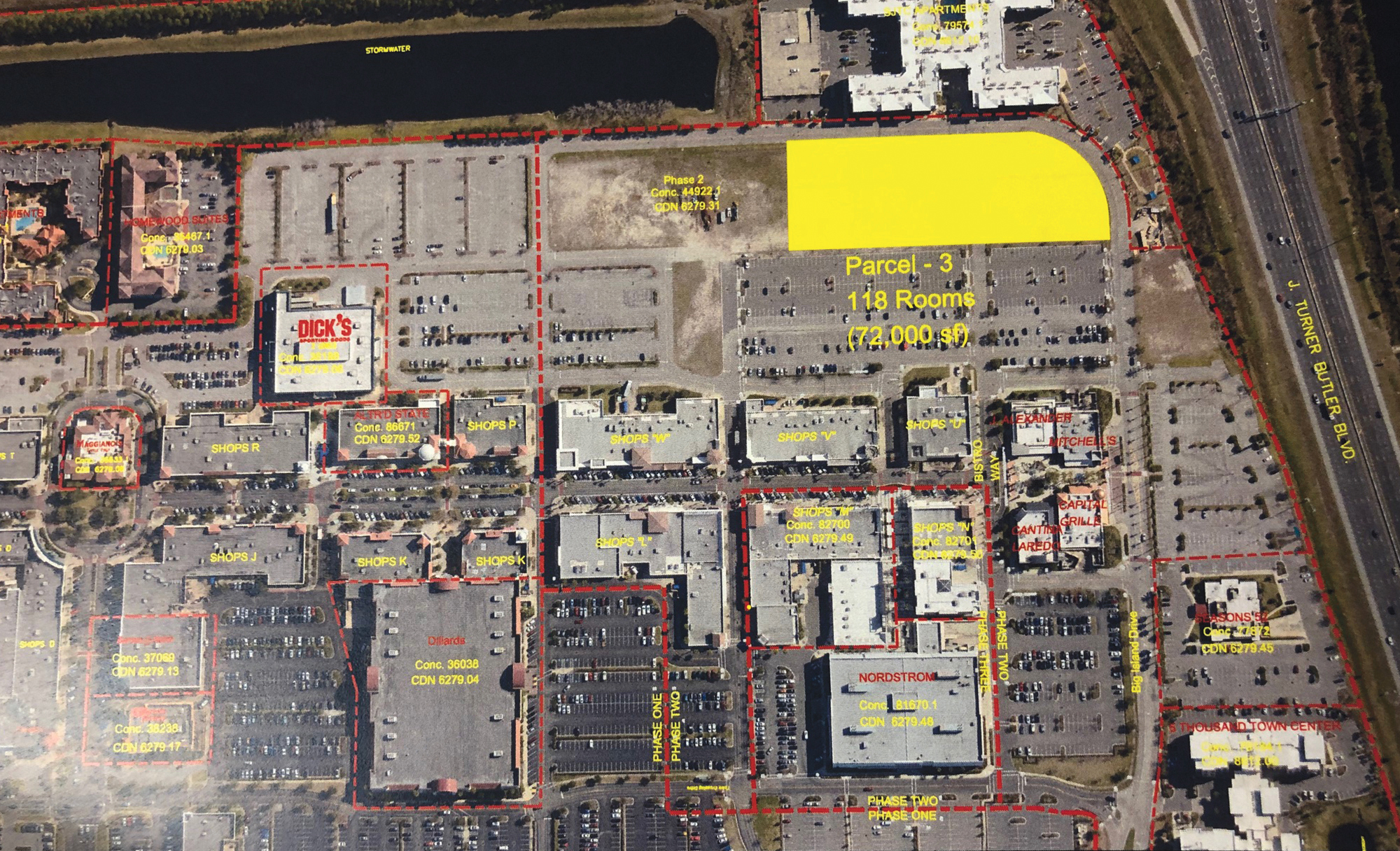 Chris Lewis, development manager of OTO Development LLC, said Nov. 9 construction was scheduled to start in the first quarter of 2022 and be completed in the second quarter of 2023.
The four-story, 71,700-square-foot project includes 1,400 square feet of meeting space and an outdoor pool.
The city approved a site-clearing permit Nov. 16 at a cost of $25,000.
The hotel is planned near the RH Jacksonville furniture gallery, formerly known as Restoration Hardware, and east of Tesla, Apple and J. Alexander's. 
The site is Parcel 3 of Phase 4 of St. Johns Town Center, at northwest Butler Boulevard and Interstate 295. The location is at the southern end of the shopping center.
The project is a joint venture of OTO and Simon Property Group, an owner of St. Johns Town Center.
OTO Development is the managing partner for the development.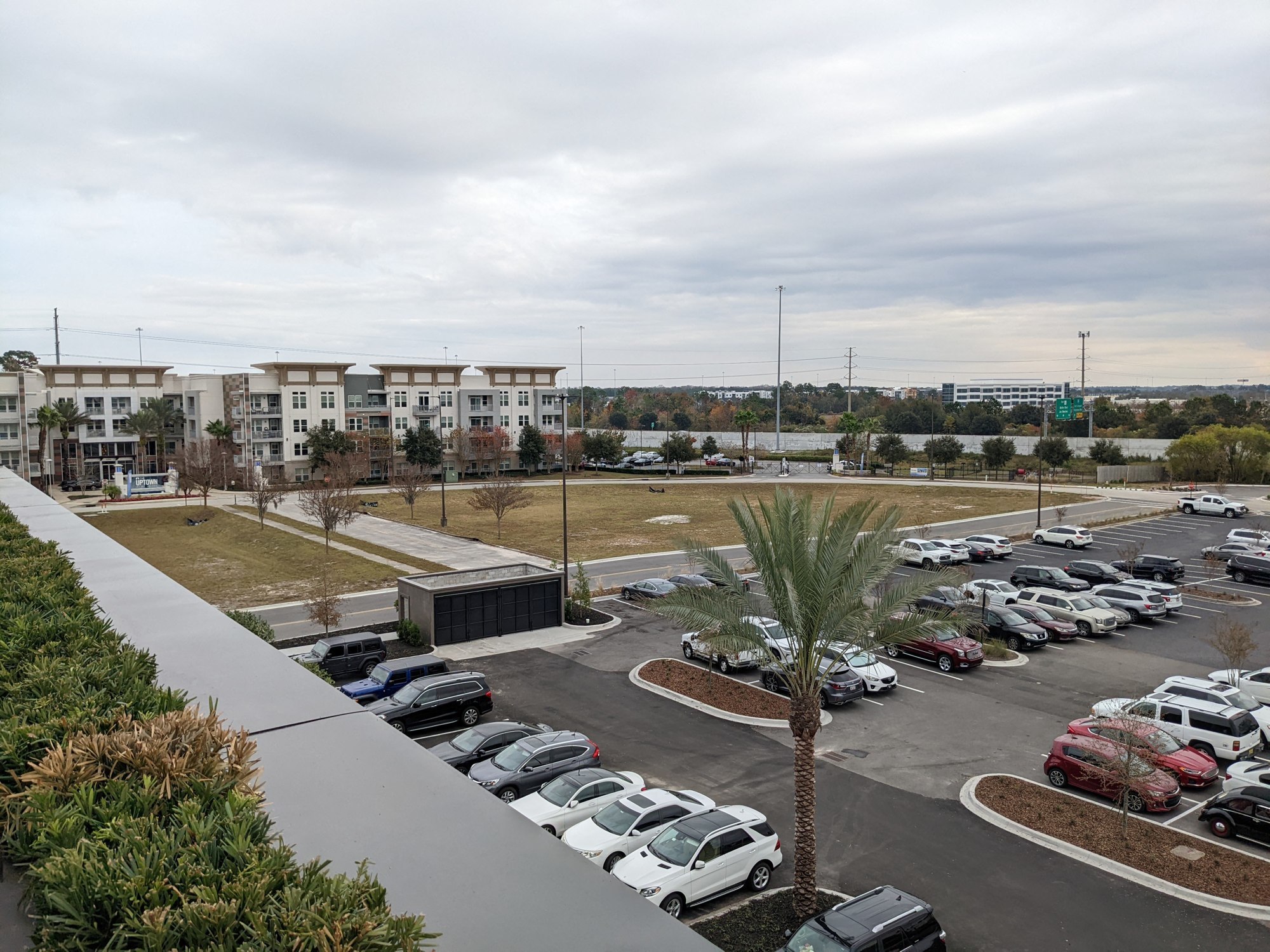 Lewis said the group would buy the land.
Joshua L. Doss of Overland Park, Kansas, is the architect. England, Thims & Miller Inc. of Jacksonville is the civil engineer and agent.
The fourth phase of St. Johns Town Center includes the AC Hotel, RH and an unidentified theater along with an addition to a building near Nordstrom.
Indianapolis-based Simon Property Group is the landlord for the 1.4 million-square-foot regional shopping center.
St. Johns Town Center opened in 2005 and completed its third phase, anchored by a Nordstrom store, in 2014. 
Marriott's website shows more than 150 AC Hotels worldwide, including 15 in Florida in Clearwater Beach, Fort Lauderdale, Gainesville, Miami, Orlando, Tallahassee and Tampa. They feature the AC Kitchen and the AC Lounge.
AC Hotels says its approach to every space is "optimal comfort and utility through elegant design. Modern decor and open layouts offer functional beauty without distraction," including open closets.