With Jacksonville area industrial vacancy at a record low of 3.3% and below, developers continue to build warehouses to meet demand.
The city issued a permit Oct. 24 for NorthPoint Development to build the 217,268-square-foot industrial shell Building E at 2895 Ignition Drive in Park 295 Industrial Park.
James R. Vannoy & Sons Construction Co. Inc. of Jefferson, North Carolina, is the contractor for the almost $11.42 million project.
The city issued a foundation permit May 24 at a construction cost of $1.53 million, boosting the project to almost $13 million.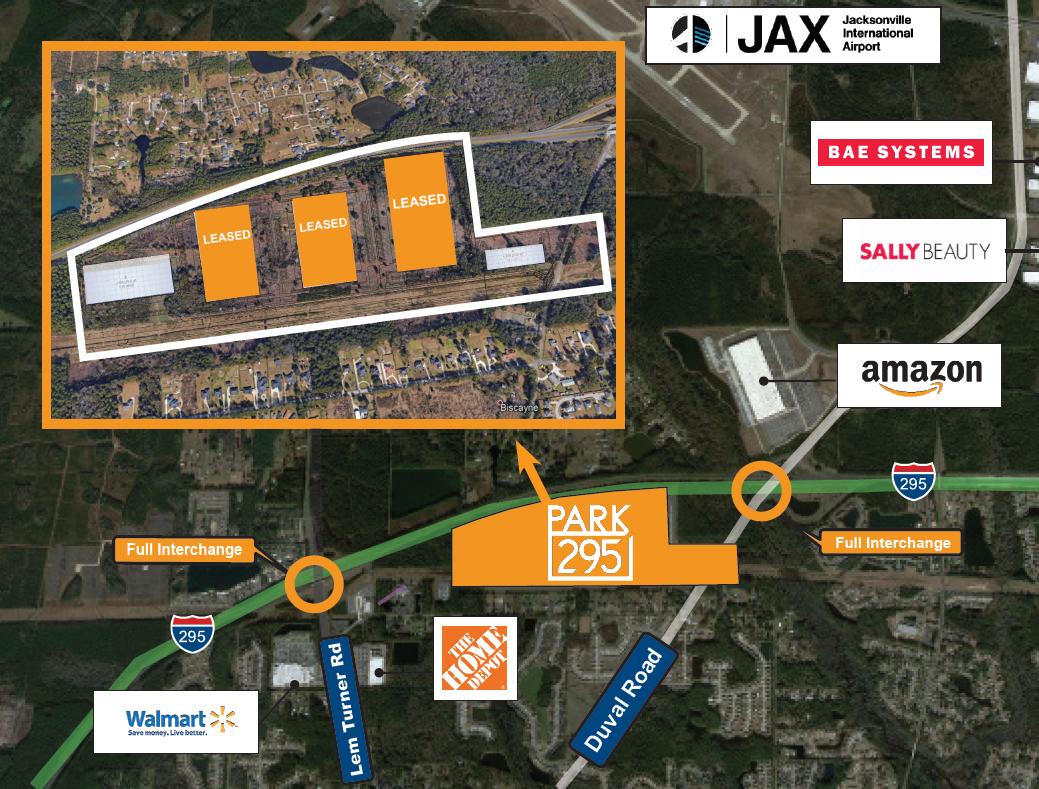 The structure is on 12.32 acres at southwest Interstate 295 and Duval Road in Northwest Jacksonville.
The 175-acre Park 295 has 139 developable acres. Park 295 owners plan about 1.7 million square feet of industrial development among five buildings.
Three of the five buildings are fully leased; Building E is under construction and available for lease; and Building A awaits development as a build-to-suit for lease to a tenant.
As of July, landlord NorthPoint and representative Newmark Phoenix Realty Group leased about 81% of that total space in four years.
NorthPoint Development of  Kansas City, Missouri, is the developer. The architect is StudioNorth Architecture, part of NorthPoint. Kimley-Horn and Associates Inc. is the civil engineer.
Through NP Jacksonville Industrial LLC, NorthPoint paid almost $4.77 million in August 2018 for the property.
Newmark Phoenix Realty Group Senior Vice President Richard Antczak, President and principal John Richardson and Senior Vice President and principal Ladson Montgomery are the agents.