Downtown Jacksonville is reclaiming its spirited past.
The new owner of 525 W. Beaver St., believed to have been Florida's first funeral home, proposes to transform it into The Raven, a nod to 19th century mystery and macabre poet and writer Edgar Allan Poe.
Eric Adler, owner of Silver Street Management, wants to convert the building into a long-term residential and Airbnb rental property as well as transform the former hearse garage into a retail opportunity.
Adler, 41, said he will not exploit the building's past, but won't hide its history, either.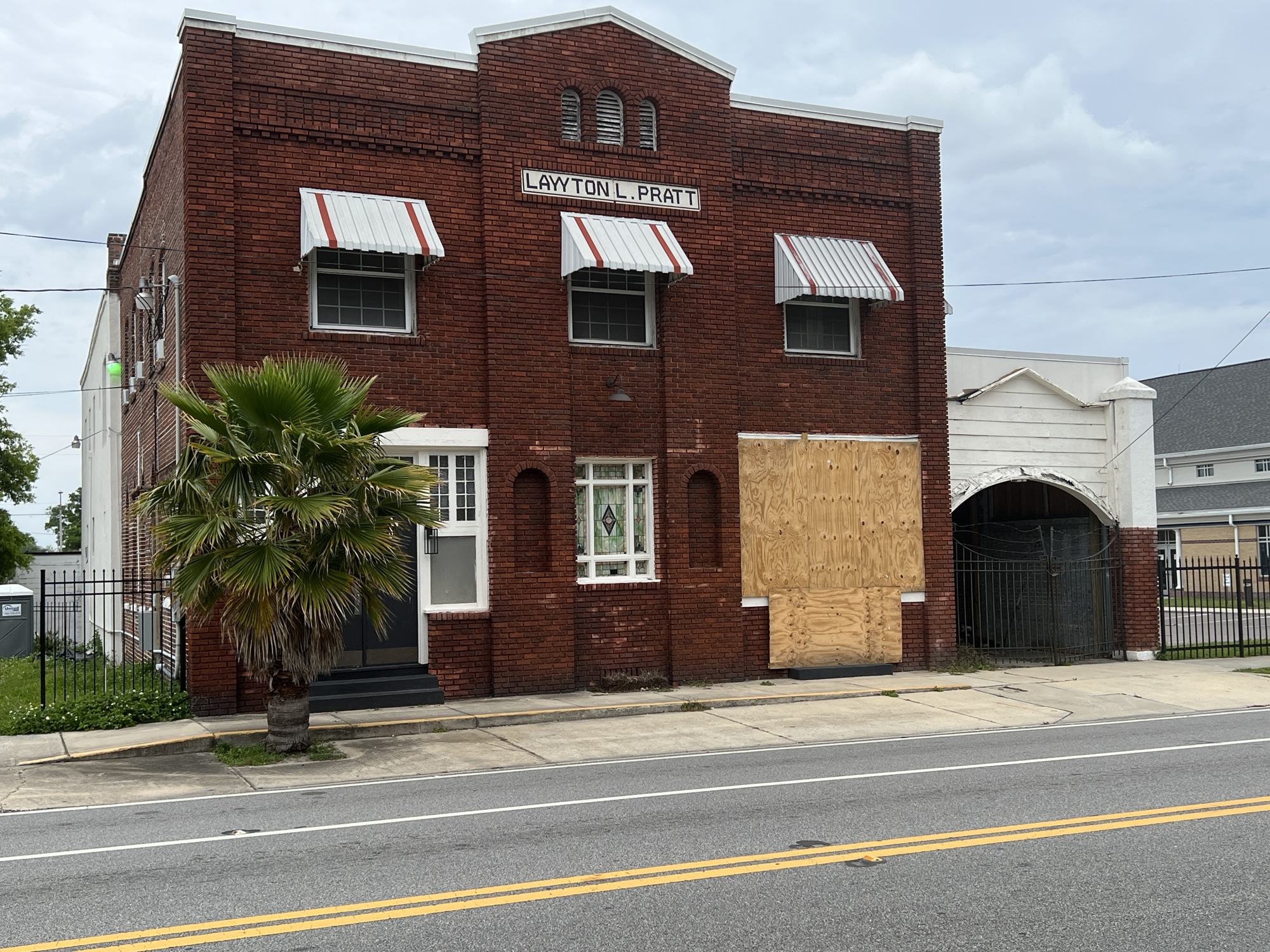 "I'm not going to shy away from that. We will market it for people who like ghost tours, but I've been in the building a bunch of times and I've never seen anything," he said.
Of the 13 units, No. 13 is the largest.
Adler paid $645,000 for the property July 26, 2021, under the name 525 Beaver LLC. 
He bought it from Ryan Viti and Danielle Dallas through Lavilla Mansion LLC and The Copper Closet LLC. Dallas is CEO of The Copper Closet retail clothing chain.
Viti and Dallas purchased the property for $350,000 on October 28, 2019, closing on it just before Halloween.
Their plan was to renovate a historic building like a school or church, Dallas said. The couple lived in the building for a while until they divorced and decided to sell to Adler.
"It has a beautiful character. There was a good bit of termite damage that had to be fixed and redone. But it is a beautiful property overall," she said.
"The back warehouse windows have chicken wire between the panes. They don't make those anymore."
The building is across West Beaver Street from Old Stanton High School, next to the United House of Prayer for All People church and a block from Trinity Rescue Mission.
Adler said he hopes The Raven will spark additional commerce in LaVilla.
"I'm not afraid to be an urban pioneer given my experience in Springfield," he said of the historic district north of Downtown Jacksonville.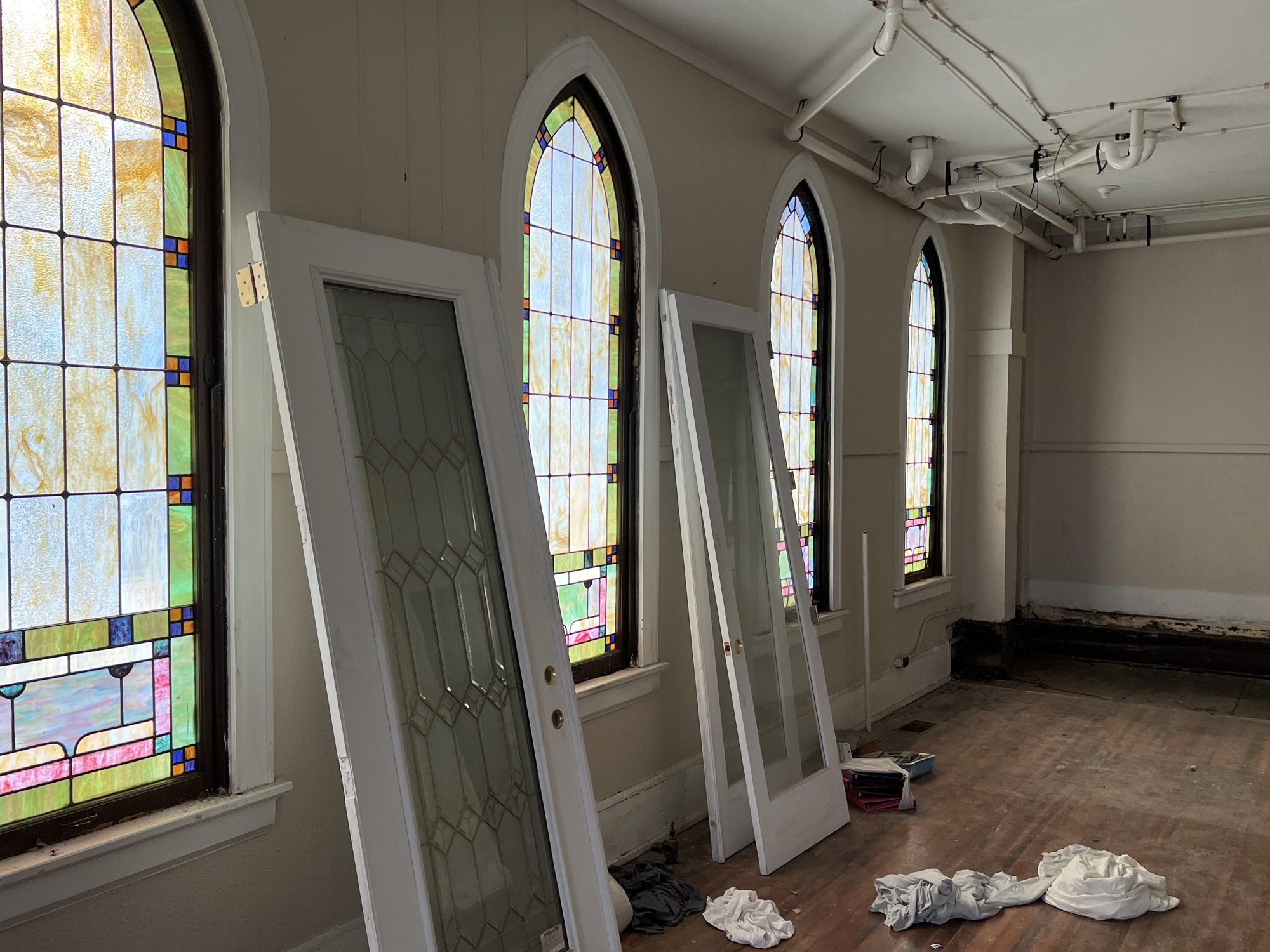 Building with a history
The Pratt Funeral Home was established in 1900. 
The business moved to 525 W. Beaver St. when the building was constructed in 1915-16. 
In 1943 it became Hillman-Pratt Funeral Home and then Hillman-Pratt & Walton from 2002 until it closed in 2019. 
Business pioneer Lawton Pratt also was a founder of the Florida Negro Embalmers and Morticians Association. 
Adler said the building needs repairs. 
He and his business partner, Andrew Dorazio, a Realtor friend from Chicago who is a graduate of the U.S. Military Academy at West Point, have budgeted $2.5 million to construct the retail space, eight studio apartments, four one-bedroom apartments and a two-bedroom apartment.
A literature buff and fan of Poe, Adler will have the rooms decorated in a modern Victorian style by his mother and investor, Jill Adler. 
During his youth, Adler's family moved about every five years so his mother regularly had a new home to decorate, he said.
There will be some subtle references to Poe with lines from his poem "The Raven" written behind every room door. 
Several of the rooms have nonworking fireplaces, which Adler intends to keep. The wood floors and ceilings will be retained. 
The former owners lived in a portion of the building, as did some renters. They left behind a table made from a casket that Adler wants to reuse.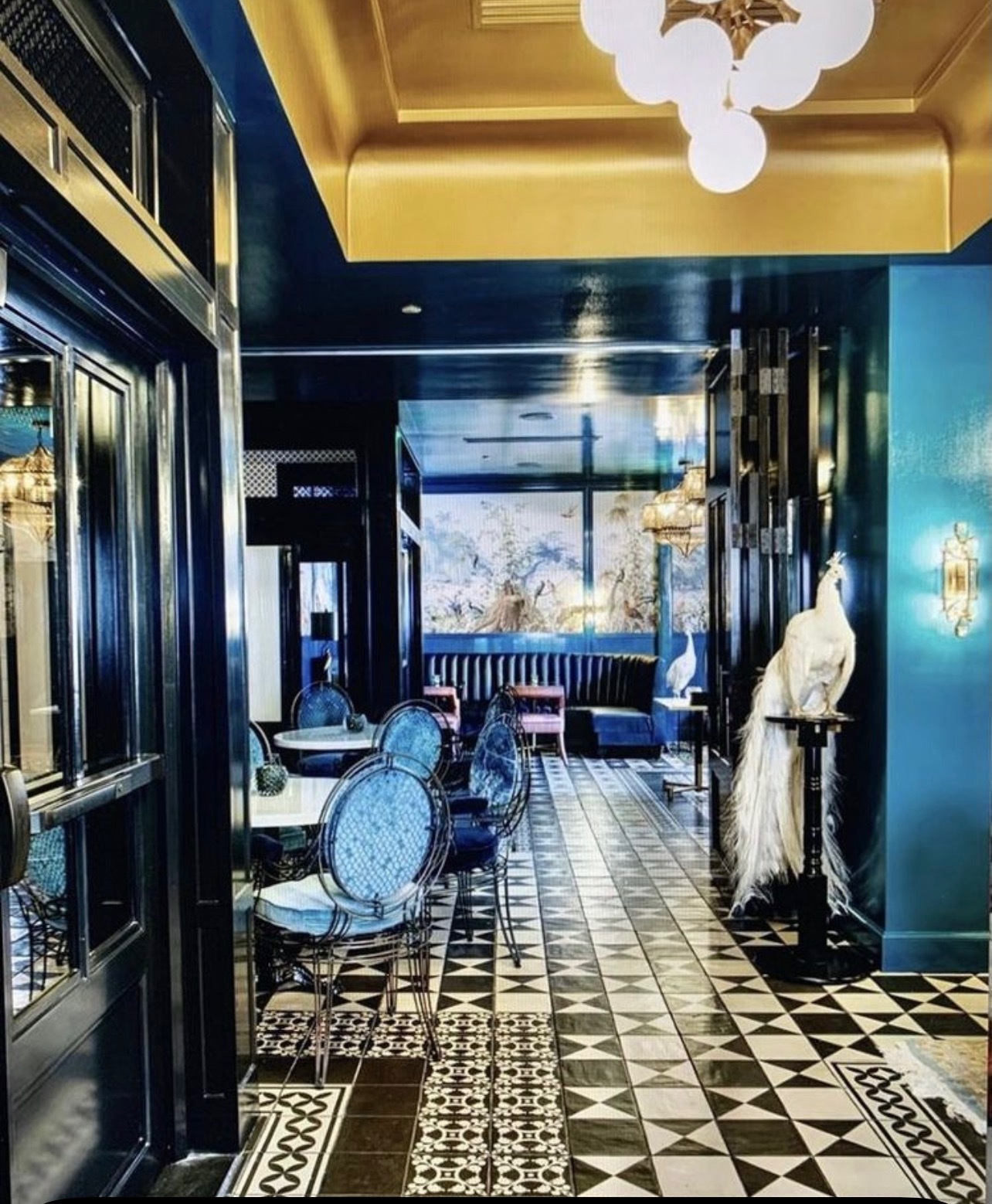 The 10,603-square-foot, two-story building also has a cellar.
The cellar is accessible from the hearse garage by narrow and steep cement steps that lead down into a dark and damp space Adler would like to see turned into a speak-easy.
He does not intend to run the retail space, leaving that to another entrepreneur.
Adler plans to add a small swimming pool or spa area in what now is the parking lot. 
His company also owns the vacant lot at West Beaver and Broad streets, but has not decided if it will be part of The Raven.
Adler rescued many of the funeral home artifacts that will be used to decorate the lobby and some of the rooms. 
He will retain the stained glass windows and keep the exterior looking much like it did when it was a funeral home.
Adler must stay true to the past if he intends to designate the building as a local landmark. He has filed an application with the Jacksonville Historic Preservation Commission for the designation, which comes with rules about renovation and the kinds of windows and flooring that can be installed.
The Jacksonville City Council has the final say whether the building is designated as a local landmark.
If the designation is approved, he will ask the Downtown Investment Authority for two loans under the Downtown Preservation and Revitalization Program.
The first is a Historic Preservation Restoration and Rehabilitation Forgivable Loan and the other is a Code Compliance Renovation Forgivable Loan. 
A dollar amount has not been set, according to Steve Kelley, DIA director of Downtown Real Estate and Development. 
The city is reviewing a building-permit application for interior renovations of the structure at an estimated cost of almost $2.1 million to convert it from a funeral home into an Airbnb. Codes-ABC Inc. is handling code compliance.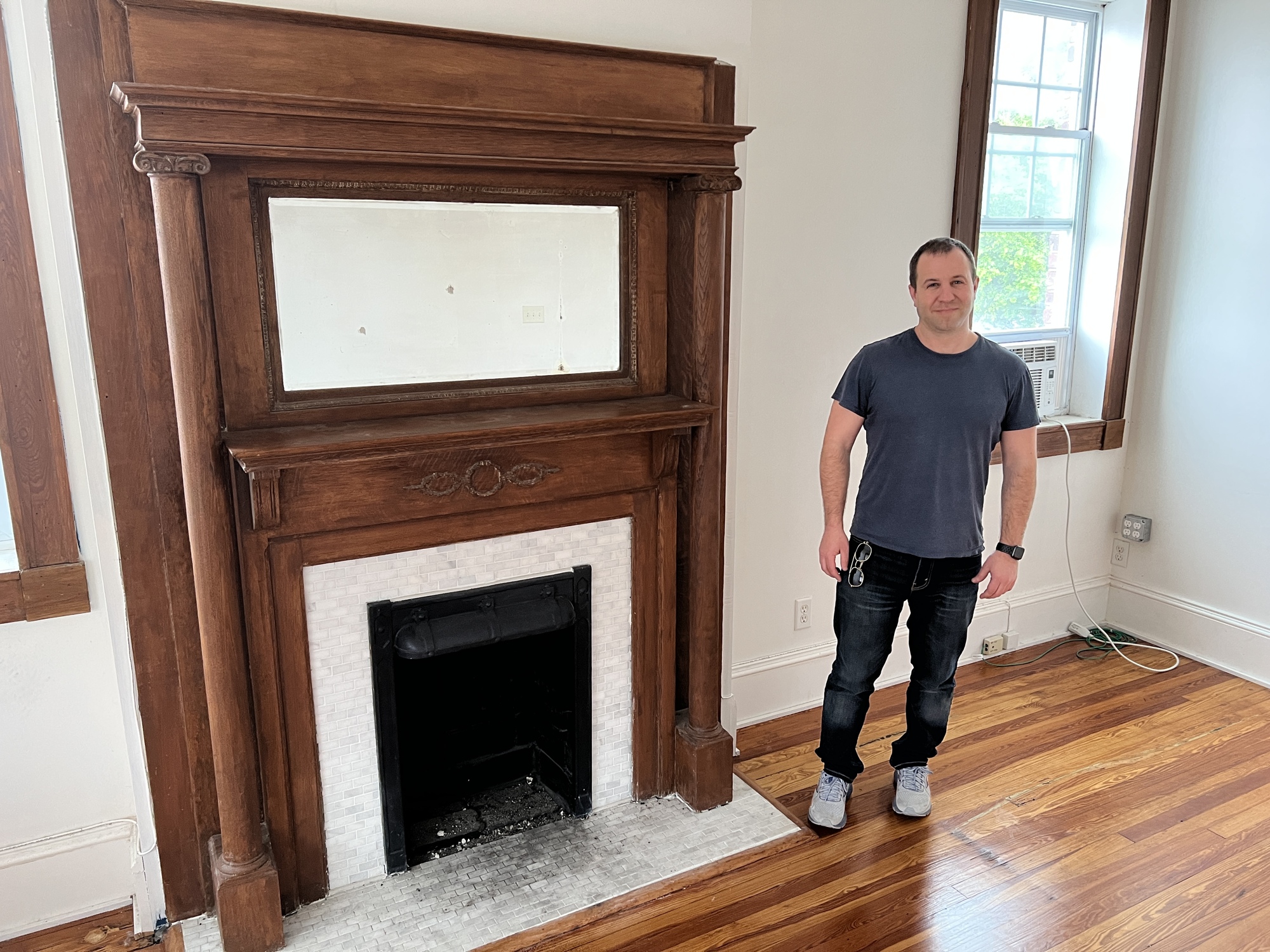 Naval Academy graduate
Adler is a U.S. Naval Academy graduate who spent 10 years in active duty flying helicopters and becoming an instructor. He served a year in Baghdad. 
He is a commander in the U.S. Navy Reserve currently working in the Pentagon's Office of the Chief of Naval Operations.
The Oklahoma City native discovered Springfield while showing his mother around the city when he was stationed at Mayport Naval Station in 2005. 
He soon bought his home on North Laura Street and finished refurbishing it in 2006.
After leaving active duty, he received an MBA from The University of Chicago Booth School of Business in 2015 and then turned down an offer from Google to work two years at McKinsey & Co., a global managing consulting company based in Chicago.
Adler struck out in 2018 and formed Silver Street Capital and Silver Street Management. 
"Silver Street is my favorite street in Springfield. It has beautiful houses. There is Klutho Park. It has a nice ring to it. That is the charm," he said.
Silver Street Management operates about 70 Airbnb properties in Jacksonville, Jacksonville Beach, St. Augustine, Chicago, Nashville, Tennessee, and Vail, Colorado. Silver Street Capital owns some and manages others for client owners.
In Springfield, Adler owns the building that houses the VyStar Credit Union at Seventh and Main streets and has five Airbnb apartments above the Walgreens in the building he owns at Eighth and Main.
He recently bought a building at Pearl and Seventh streets that had been a laundry that he plans to restore as an Airbnb rental. 
Adler intends eventually to move his office from 1710 N. Main St. to the second floor of the Pearl Street location.
Customers seek Airbnbs for a hotel experience without the extra hotel costs, he said.
His rooms are in demand by guests attending concerts and sports events such as the Florida-Georgia and TaxSlayer Gator Bowl games.
His rooms use dynamic pricing, much like that used by the airlines. For example, September prices usually are lower than in October when the Florida-Georgia game is played.
Customers include construction crews and families of those being treated at the Mayo Clinic Florida in Jacksonville.
One of the larger units he rents is a four-bedroom apartment in Riverside where the CEO of a local company is staying. Adler said she probably is paying more than at a traditional hotel but enjoys the accommodations.
"She has been there six months and keeps extending her stay," he said.
The Raven is another element in the Downtown conversions of old buildings.
It is two blocks from the Ambassador Hotel and the Florida Baptist Convention and Federal Reserve Bank buildings that are being renovated for hotel, residential, office, retail, restaurant and office uses.
"Jacksonville has so many beautiful buildings. We tragically lost a lot of our historic housing stock a couple decades ago," Adler said, referring to the city demolition of property in the 1990s for urban renewal. 
"I am doing everything I can to preserve what we have left."